The best thing about anime is there are lots of amazing shows that are worth watching for their sake. People watch dramas to help them learn new languages. However, with foreign languages like Japanese, people can learn the language easily because they love anime. Anime is one of the best solutions that will help you learn a foreign language.
Apart from conventional works like Dragon Ball Z and Naruto, watching anime with Psycho-Pass and Death Note will accelerate your learning process. While they won't learn how to speak the entire foreign language immediately, you'll be communicating clearly in a few weeks or months. If you are learning a foreign language like Japanese, you are likely to watch and enjoy anime. You can make the most out of this opportunity.
When you make the time you spend more productive and fruitful, you'll accelerate your learning process. While watching anime with subtitles is better than watching Hollywood movies, there are several steps that you can take to learn a foreign language effectively. In this post, we are going to focus on the Japanese language. Let's get started!
Subtitles are important
We are not talking about English subtitles here. To make anime a great tool to learn is by including Japanese subtitles. Subtitles will help you link what you are hearing to the language written. This is important for a language like Japanese because it's usually written in kanji. What you learn as you listen cannot be turned into reading skills easily and vice versa. You'll be able to read and listen easily when you add subtitles.
Subtitles allow you to identify and look up things that you have no clue about. When you install Yomichan in your browser, all you'll need to do is hover around a word to view its definition immediately. When learning a foreign language, convenience is key.
Apart from that, you can save the words that you'd like to learn quickly on flashcards. This platform has flashcard customization options. To summarize, you need to save a word with the surrounding sentences, an audio of the clip, or a screenshot of the video. This makes it an amazing feature to utilize while watching foreign content because you can easily save words with the entire context.
Platforms to use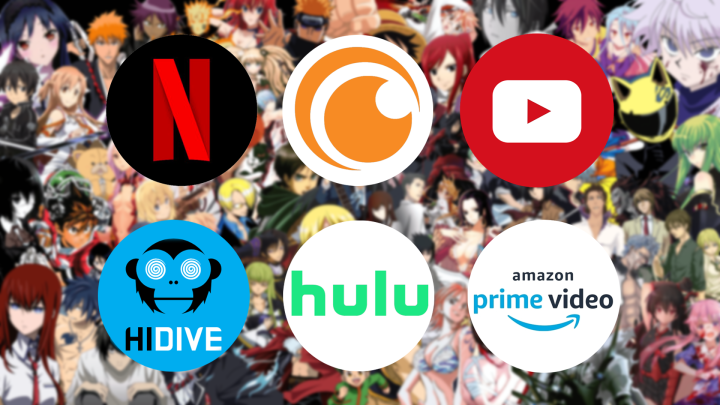 The one thing that you should prioritize is the availability of subtitles. You should avoid using sites like Crunchyroll and Funimation immediately since their target market is foreign viewers. The best platforms to use to watch anime include Animelon and Netflix.
Netflix
If you regularly use the help of essay writers or Aussiessay and streaming services, Netflix doesn't need an introduction. You should consider watching anime on Netflix since it offers the highest quality with the least amount of effort while still having the subtitle feature. All you need to do is click play and change the subtitles to the language you want to learn.
The simplicity associated with this platform is also linked to its inflexibility. Only a few anime have foreign language subtitles available. In most cases, it's limited to shows produced by Netflix.
Important extensions
To learn a foreign language with Netflix easily, you need to watch it in a browser that has extensions. While I haven't tested all the extensions that I'm going to share, they've been helpful to the majority of learners around the world.
Language learning with Netflix and NflxMultiSubs are extensions that will allow you to view subtitles in two languages simultaneously. Language learning with Netflix has other great features such as the ability to hear a single dialogue at the same time and reduce its speed. It also has a dictionary that you can use to refer to words that you don't understand.
Other extensions allow you to add your subtitle files. If you are ready to follow all the steps that we'll share, you'll have an easy time learning a new language.
Animelon
For most readers, Animelon is the best platform available. Similar to Netflix, it's easy to use. However, it has a bigger library of anime titles. All of them have subtitles. Using the arrow key, you can jump from one dialogue to another. Subtitle options are not limited to Japanese and English. You can display hiragana subtitles to supplement kanji, the standard Japanese. You'll find other subtitle variations that will accelerate your learning rate. Extra features include an inbuilt dictionary, saving words, and taking quizzes to test your knowledge.
The biggest problem with Animelon is its unreliability. There have been numerous instances where videos have stuck on a loading screen or refused to load completely. I have used it in the past and it doesn't always work. College students who read the best essay writing service written by the essay writers will have ample time to learn foreign languages and use other platforms when they find Animelon not working. Since this site has great features, you need to check it every time to see if the problem has been resolved.
Apart from that, all videos are limited to 720p which is decent enough for learning a foreign language. However, it's not enjoyable to watch. The UI is quite dated and the fonts have a low resolution.
Voracious
Voracious is a video player that aims at helping foreign language learners. This platform allows you to see two subtitle tracks simultaneously. For instance, if you are learning Japanese, you can automatically add furigana. As noted by Michael Bay, the case study writer, it's much easier to read than kanji and hiragana subtitles. Furigana displays words above each other and you can toggle with one keypress. You can use the arrow keys to replay and jump between dialogues. Since the player works with different types of videos, you can watch it using the subtitles whenever you want.
Dictionary
You'll find an integrated dictionary that's similar to Yomichan while learning Japanese. It allows you to look up the meaning of words after hovering around them. While it's not robust like Yomichan, you'll find several definitions that are applicable but the readings that correspond to it aren't. These issues can be resolved easily by clicking the popup link.
Viewing modes
There are different modes that you can use to develop your reading and listening skills. In listening mode, the subtitles will be hidden until you require them. When reading, you'll see the subtitles first then you can play the video to find out if you are reading it properly. As you read, you should practice as much as you can to remember the words accurately. Flashcards can come in handy here!
Conclusion
While we've discussed a lot about anime, there are lots of tools and techniques that you can use to learn a foreign language. Look at your study habits and adjust when it's necessary to accelerate the learning process.