Kakegurui is a one of a kind gambling anime. It is known for its characters who tread on the thin line between sanity and insanity. At times they even go as far as gambling their own lives. What's more amazing are the facial expressions in Kakegurui. You can feel the intensity, the thrill, the craze and the rage so much just out of their expressions. This post is going to be all about such crazy Kakegurui faces!
Crazy Kakegurui Facial Expressions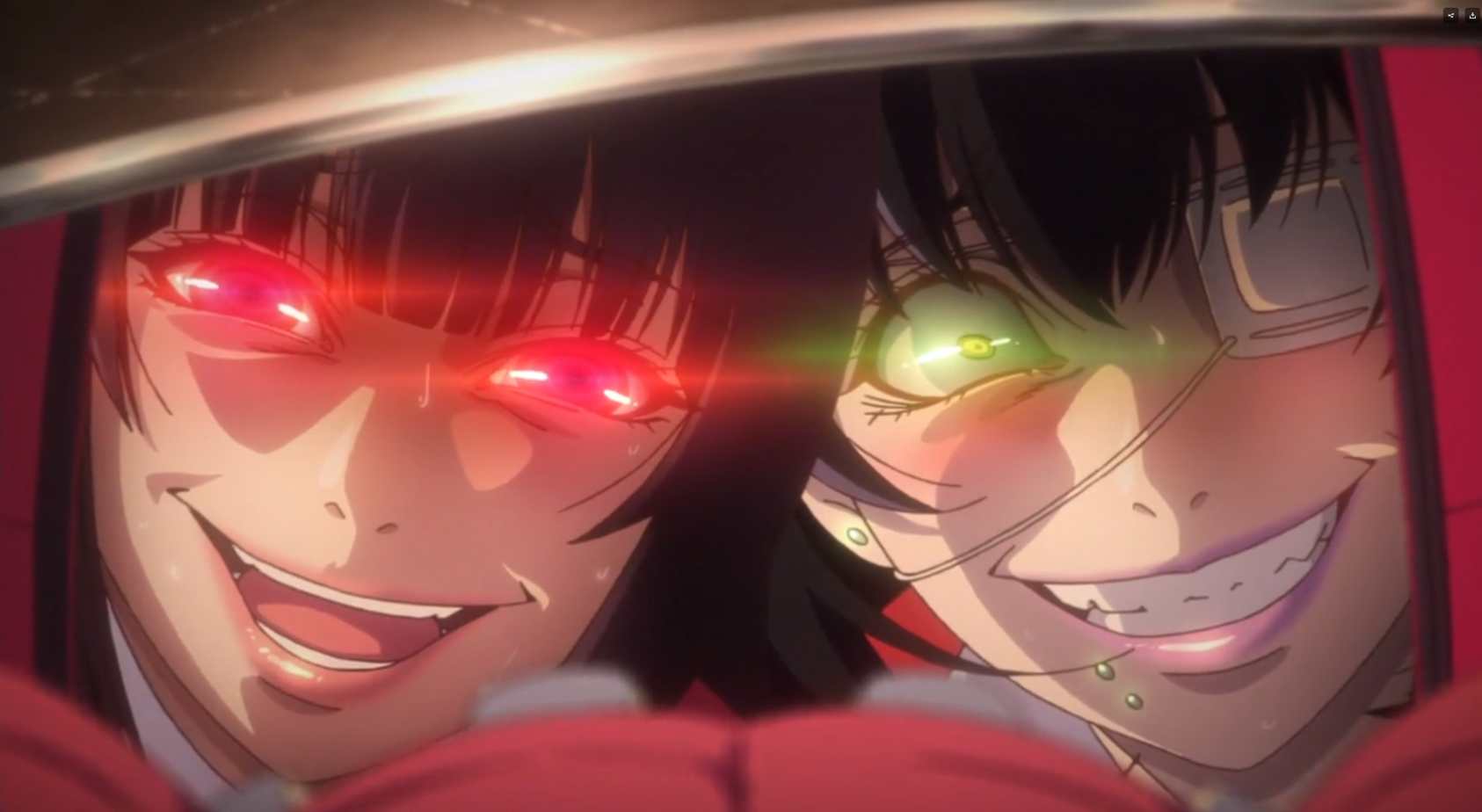 It is amusing to see the beautiful animation of the girls go full on JoJo's when they're in gambling mode. That, and the insane eye glow and crazy laughter takes Kakegurui's character animation to another level.
Here's compilation of the crazy Kakegurui faces with insane smiles/laughter from both season 1 and 2.
Jabami Yumeko Crazy Faces
Midari Ikishima Crazy Faces
Mary Saotome Crazy Faces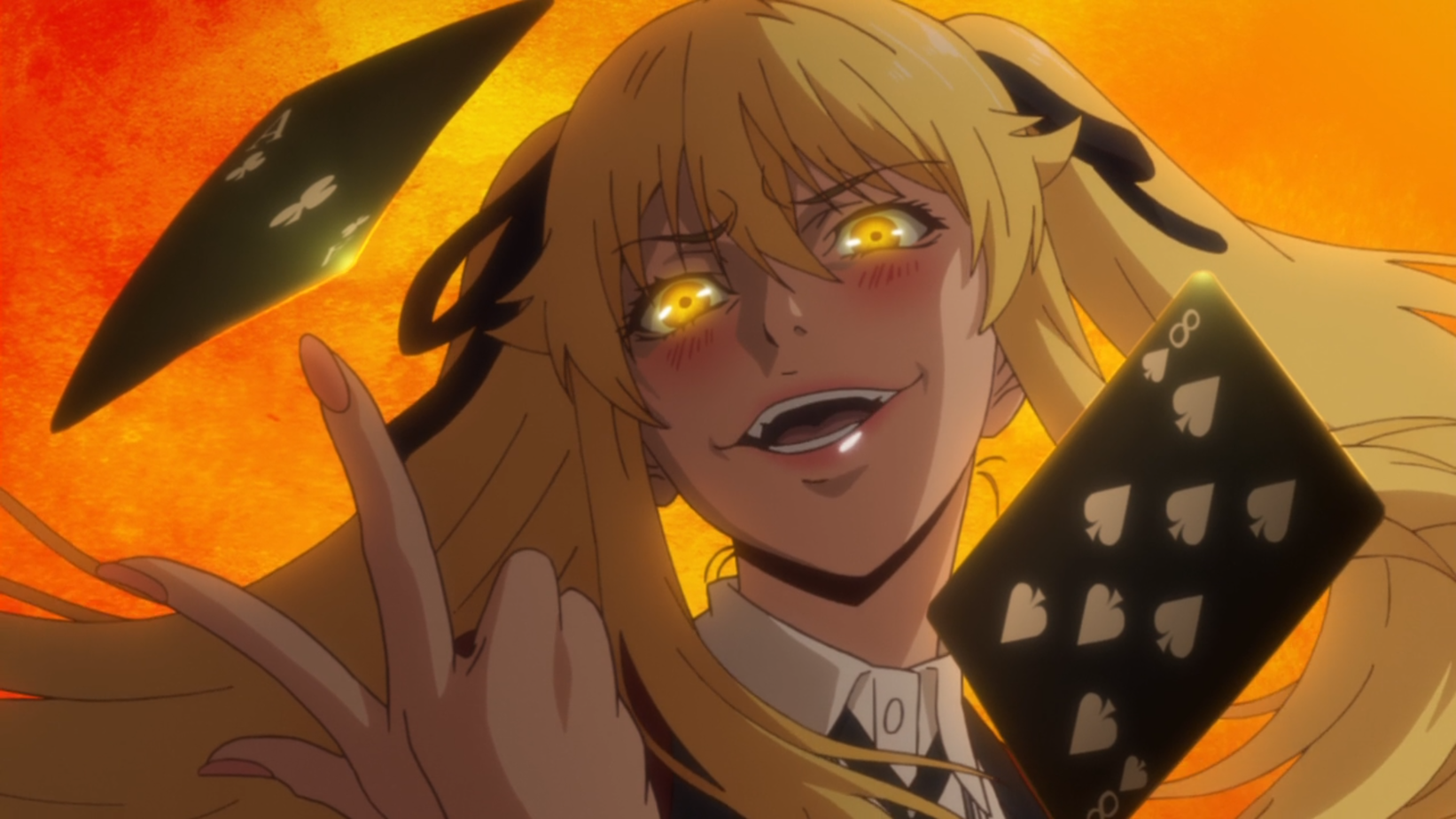 Itsuki Sumeragi Crazy Face
Yumemi Yumemite Crazy Face
---
Related >> +8 Best Kakegurui Quotes
---
Kakegurui Angry Facial Expression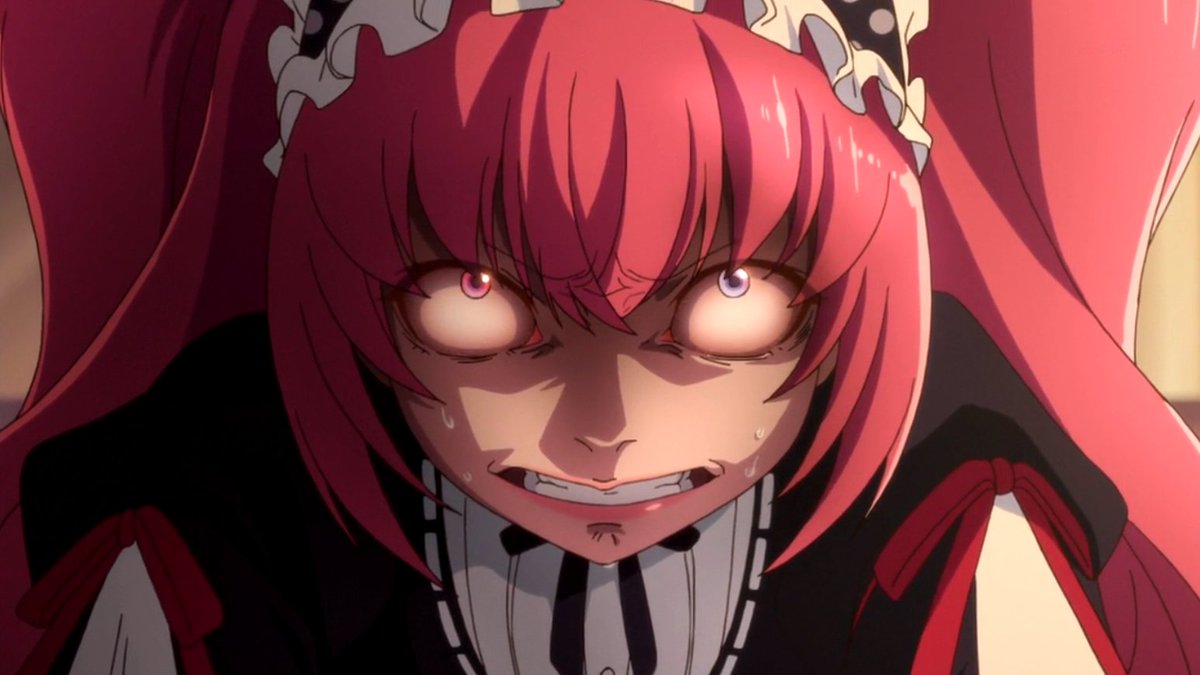 Anger, rage and frustration are all a part of gambling. And this anime does a great job expressing those emotions. You can see the maddening rage building within a character as clear as a crystal. Here are some of the angry facial expressions from Kakegurui!
Mary Saotome Rage Face
Yumemi Yumemite Angry Face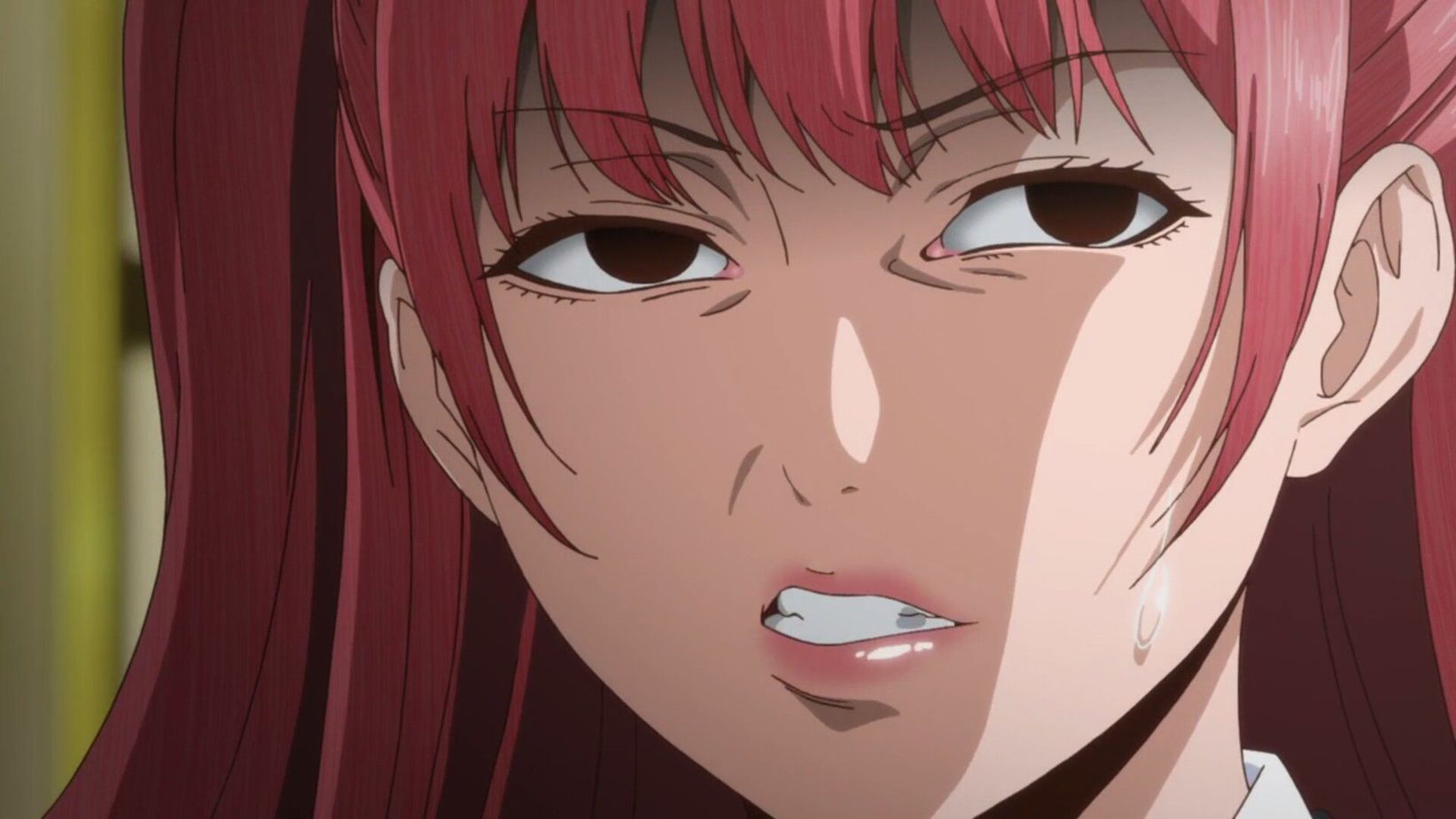 Jabami Yumeko Angry Face
Yumeko is not the kind of person who gets angry easily. She often comes off as a happy-go-lucky character who just loves gambling way too much. In the entire anime, this is the only scene where she outright expresses her anger. This happened because Yumemi wanted to give up on her gamble and admit defeat.
These were all some of the craziest facial expressions from Kakegurui. Hope you enjoyed it! Also, consider hitting the bell icon on the bottom right corner to subscribe for post notifications if you want to read more of these upcoming anime related articles~