Anime based on chess offer a thrilling combination of mind games and unique storylines, captivating the audience. From characters using intellect to defeat opponents to manipulation through chess, these anime keep viewers on the edge of their seats. Check out our list of the best chess-themed anime of all time.
The demand for a chess anime is common as anime continues to gain popularity worldwide. The industry has evolved significantly, becoming a cultural phenomenon. Fans now request a chess-themed anime, similar to the success of Netflix's "Queen's Gambit" series. With more people watching anime, there are series focusing on chess in captivating ways. Chess enthusiasts are eager for a chess anime to satisfy their interests.
List Of The Best Anime With Chess As A Part Of The Story
These anime series have actual chess game as a part of the story. While they are not the main theme, they are certainly present in the show. Some anime have mind games where characters treat real life people as chess pieces, whereas others have grand scale wars that look like it is taking place in a grand chess board.
Code Geass
"Code Geass" deserves a spot on the list of chess-related shows. Lelouch, the prince, hates the world and only lives to protect his sister. He uses everyone around him like chess pieces and starts a war against the emperor, his father. We even see him play the actual chess game multiple times through out the series, except his fate is tied to the results of the game.
From intense action sequences involving giant robots to dramatic moments that will keep you on the edge of the seat, Code Geass has got them all. The show is available on Netflix and highly recommended for its captivating storyline.
Also Read >> Best Mindgame Anime Series
No Game No Life
Japanese anime series No Game No Life is the work of Yohei Hayashi, Sho Tanaka, Mika Shimizu, Asako Shimizu, and Satoshi Fukao. It is directed by Atsuko Ishizuka.
The show centers on stepbrothers Sora and Shiro, known as Blank in the realm of online gaming. They are hikikomori. They make the decision to challenge Tet to a game of chess one fine day.
The two are given the chance to live in the gaming industry after winning the game. They accepted it, speculating that it might be a joke. Shiro is an expert at the different chess moves, yet despite this, she still seems to be having trouble because to the human element.
However, Sora assists her by letting her know which move might be a fake or not. Together, they make the ideal team and the perfect admixture for the mind game master. The program is available on Hulu.
High School DxD
High School DxD is an often overlooked chess themed anime out there. This is because most people think that the anime is only about ecchi and harem stuff.
Such ecchi harem anime usually don't have a good plot, let alone a plot with chess theme in it. However, High School DxD is an exception. Each character in the show represents a chess piece.
The houses turns each character into a chess piece and gives them skills based on the piece (e.g., the rook is strong, the bishop is magical, the knight uses weapons, the queen can do anything, and the pawn is weak).
They settle disagreements by playing chess battles. If the pawn gets into enemy land, it can change into any of the other pieces.
Also Read >> Top 10 Ecchi, Harem Anime You Must Watch!
Death Note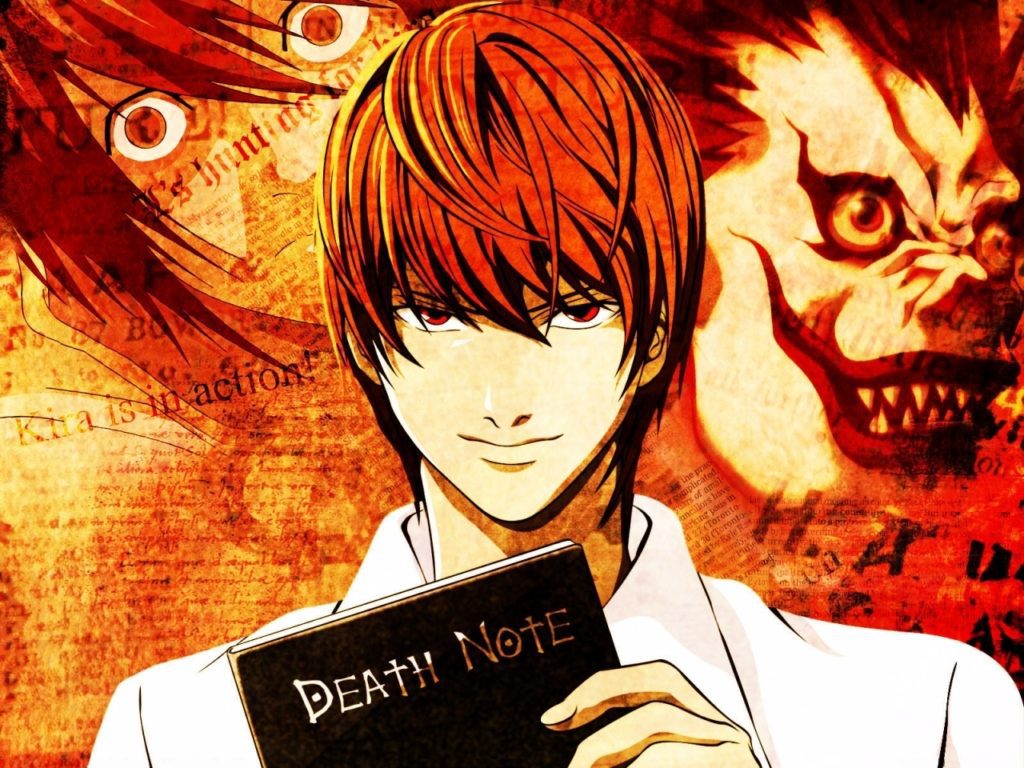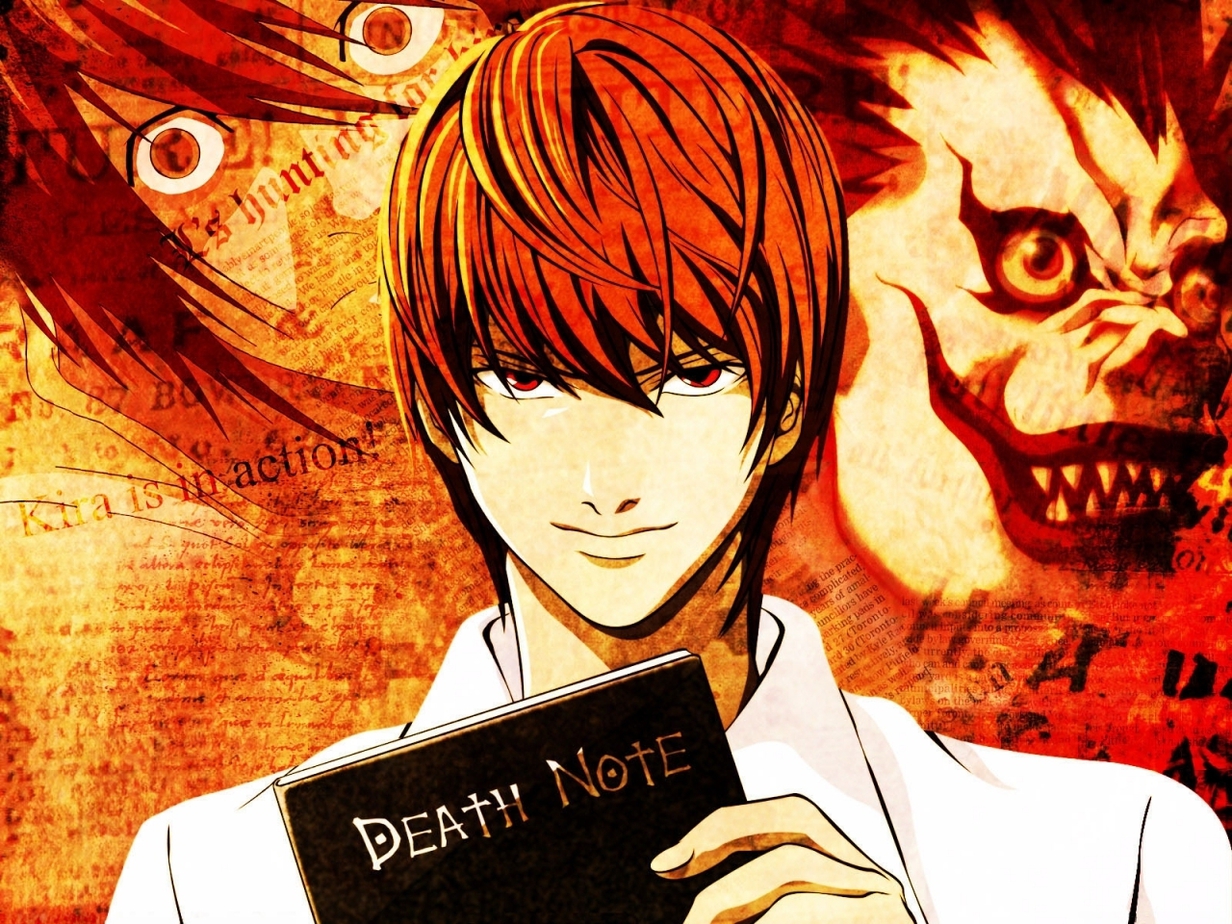 The anime was successful in keeping its viewers glued to the screen to find out what would happen next. Due to its original plot, the show has become quite popular all around the world.
The magic notebook, whose owner could kill anyone by writing his name on it, served as the basis for the show's plot. The media referred to the owner as Kira. Currently, Light is the owner, and the team is working with L to determine Kira's true identity.
It demonstrates their wit that both characters once engaged in a game of chess while conversing. The fact that they were both intelligent makes the show worthwhile to watch. It's possible to watch the show on Hulu if you'd want.
Kingdom
Kingdom is a historical war anime series that take place in ancient China. The lands are separated into various kingdoms and our main characters go on a grand journey to unite all of China.
This anime is basically a much advanced version of chess where we get to see actual war strategies. Each army has different kinds of generals and other units.
The MC, Shin, starts as a mere foot soldier, and slowly but steadily rises up in rank. With a total of six seasons, Kingdom is one of the biggest anime series that has real world war strategies and historical figures in it.
Also Read >> Anime Review: Is Kingdom Anime Worth Watching?
Black Butler
Black Butler is a fun animation that combines wit, intrigue, humor, and Victorian allusions. The protagonist is 12-year-old Ciel Phantomhive. He also serves as our conversation's chessmaster. The only thing Ciel cares about in life is getting even with people who have wronged him. To this purpose, Ciel, the Queen's Guard Dog, employs a variety of strategic techniques. It's similar to playing chess almost. He acknowledged that life wasn't a game, but the young master appears to believe it is.
Kakegurui
Among all the current anime, Kakegurui is the one that keeps the audience on the edge of their seats. The focus of the anime is gambling. One could counter that luck plays a major role in gambling. Yumeko Jabami attends a prestigious school where cheating is permitted up until the point of detection. She offers a keen mind, which she employs to compete in high-stakes games with other kids. She competes with the other pupils in a game of wits, luck, and cheating to win, in contrast to many others.
Also Read >> 7 Best Gambling Anime Of All Time
Moriarty, The Patriot
Moriarty The Patriot shouldn't be shocked by this list. William James Moriarty, the main character and Sherlock Holmes's adversary, has always had a strategy. He makes sure he has a backup plan because he is the leader of a criminal gang. Many of the anime's advertising images feature Sherlock and Moriarty clutching chess pieces. Every exchange between them resembles a game of chess, with Moriarty serving as The Chessmaster.
Durarara
One person can perform the part of the chessmaster in Durarara. That person is Izaya. Izaya is a master of deception. He has occasionally misled almost all of the characters in the series. Izaya has a reputation for concentrating on one individual and using their behavior to purposefully stir up mayhem. He frequently appears to be playing chess and board games.
Bungou Stray Dogs
Although the plot of the anime series Bungou Stray Dogs is different, it does have a significant chessmaster. Osamu Dazai may come across as a psychotic loner who is adept at investigating crimes involving the supernatural. He is, however, so much more. He's centered his life around Atsushi ever since they first met. Informational note: They encounter each other while surrounded by chessboards in a manga.
Best Chess Manga Recommendations
These manga are actually entierely about the chess game/sport. These series don't have an anime adaptation yet, but any chess fan would absolutely love these titles!
Chrono Monochrome
In chess sport, Inubuse Kuromu wanted to be the King. He was so good at chess that at age 11, he represented Japan in the World Youth Chess Championship; but, after losing to a shadowy opponent that resembled a wolf, he developed a condition that prevented him from sitting in front of people.
He chose to stop playing chess as a result of this condition and concentrate completely on his studies until his fingers snapped. Three years after his defeat, while clinging to his position as "King" through online chess, he encounters a formidable foe. This game is where his ascent to the throne begins.
Blitz
Tom, a freshmen in high school, has a thing for the stunning Harmony. He decides to join the college club after learning how enthusiastic she is about chess. But he is unaware of the regulations! He has no choice except to fully educate himself and put in serious practice.
He finds out about Garry Kasparov, the greatest chess player in history, very soon. Tom stumbles onto a virtual reality device while conducting study that would enable him to examine the master's most legendary features!
Then, despite him, a sudden occurrence will let Tom into the very top echelons of the game.
List Of The Best Anime About Japanese Chess (Shogi)
There are no animes that relate to the well-known and beloved chess game unless you can play shogi. Shogi, the Japanese variant of chess, and chess share a lot of similarities. Because anime is Japanese, shogi anime is as well.
With an engaging plot that will make you think of the Bobby Fischer movie, this is the closest thing to a chess anime you will find. A boy who won the national shogi tournament at the youthful age of 16 is the subject of the anime and light novel " Ryuo!" You can still appreciate this light novel even though it isn't an anime focused on chess.
We can all agree that while shogi isn't chess, it shares the same spirit and nature. Anyone who appreciates the chess series will be interested in this information. You can still appreciate the light novel like you would a typical chess manga if you like to read. The future? It's feasible that someday an anime creator would draw inspiration from this content and use it to create an animated version.
March Comes in Like a Lion
Rather than being a thriller, this anime is more of a slice of life. After an accident claimed the lives of his parents and little sister, our main character Rei now lives alone. He was adopted by a different family, but they haven't spoken in years. You get to see his life as he develops as a player and a person while forming ties with the Kawamoto sisters while he is currently a poor shogi player. An excellent animation for fans of the slice-of-life subgenre.
The Ryuo's Work is Never Done!
The Ryuo's Work is Never Done is the ideal anime for you if you wanted a blend of loli and shougi. The real shougi gameplay is also extremely solid and enjoyable, aside from the loli fan service.
The protagonist of the tale is the prodigious shogi player Yaichi Kuzury, who at the age of 16 became known as Ry. Ai Hinatsuru, a little 9-year-old girl, is now interested in becoming his disciple. Ai's shogi prowess astounds Yaichi, who accepts the offer to be her master, and the amusing tale of two shougi prodigies starts. Along with thrilling shougi matches, there is a lot of fun and romance. What more do you need? Definitely worth watching.
Shion no Ou (The Flowers of Hard Blood)
This shougi anime is one of the most exciting ever produced. The protagonist of the tale is Shion Yasuoka, a junior high school student who recently witnessed the death of her parents. She will always remember the murderer taking the king piece from her father's shogi board. She comes to the conclusion that the murderer must be a shogi player and decides to track down the killer.
Shion is unable to talk as a result of the shock of seeing her parents being killed, thus she must instead use a writing pad to communicate. Shion begins playing shogi for herself after being adopted by her neighbors in an effort to track down who killed her parents. A fantastic anime full of suspense, murder, mystery, and incredible shougi games. A must-see for any fan of shougi anime.
Hikaru no Go
Hikaru No Go is not a Shougi anime but is based on a board game called GO. It's one of the best and most loved anime board games ever made which is popular in the anime world. If you love board games like shougi you will love this anime a lot. The anime is quite old but has decent graphics nonetheless. The story and plot are quite dramatic and so entertaining that you will binge-watch the entire series. I know I did that myself. If you haven't watched it then I recommend you do.
Weiqi Shaonian (Chess Player)
The anime centers on Jiang Liuer, a Go prodigy who was inspired by a monk to pick up chess techniques from several schools in order to compete in the 20-year National Go Competition and challenge other sects and Japanese players for the title of "Master of Chess."
This is a fairly old anime that aired from 2005 to 2009. It has a total of 26 episodes, each of 22 minutes duration.
Is There a Chess Anime?
Numerous anime have connections to other sports, including volleyball and football. But chess-related anime are sadly nonexistent. Chess may be mentioned in various anime, but it isn't the major point.
It would be wonderful to see chess depicted in animation. Although I'm not the only one who considers it, it is not actually dependent on me. It's a successful industry, and anime production is labor-intensive. To better grasp the potential for chess animation, let's take a closer look at how the anime industry functions.
First off, keep in mind that light novels and manga are generally often the basis for anime. It's more likely than not that we'll see a full-length chess anime with a chess-based manga.
If there is a chess manga that people like and buy, we will probably have chess animation. One of several sports animes that got an anime adaptation is Haikyuu. So, all we need is a manga that goes viral in the weeb community. It wouldn't be shocking to see a chess anime appear soon given how well-liked and successful sports anime like Yuri!, Kuroko No Basket! On Ice is growing to be.
References To Chess in Anime
As we previously stated, unlike the Netflix series "Queen's Gambit," there are no animes that explicitly treat chess (at least the version we play) as a central plot device. However, chess frequently figures into animes or at the very least is mentioned in a scene.
"Youkoso Jitsuryoku Shijou Shugi no Kyoushitsu e (Classroom of the Elite) Episode 8" features one of the most well-known incidents.
There is a moment where one of the characters recreates a game of chess using what appears to be a study guide for the game of chess, which is hilariously labeled chess.
In another instance, the protagonists of the No Game No Life anime are seen competing in a game of chess with the story's villains. Furthermore, numerous anime settings and décor include chess pieces and references.
The main characters of the fantastic anime series Code Geass can be seen competing in a game of chess to determine the outcome of the war.
These aren't precisely chess animes, but they have interesting references and give an idea of how chess may be portrayed by anime creators.