This article Top 10 Ecchi, Harem Anime You Must Watch! is a guest post written by Jon Snow.
These genres have been taking over the anime scene as of lately. A whole lot of shows are based on these themes and become fan favorites all of a sudden. It's understandable but at the same time hilarious since anime based on themes like this are at times so funny. It would literally make you roll on the floor with laughter.
With developments ranging from getting surrounded by oppai all of a sudden to falling down getting unconscious just to find yourself getting suffocated between a girl's melons, it's all here to satisfy your wildest desires.
The romance element at times shines brighter than the rest but it's only sometimes, not most of the time. When it comes to most anime, the other two genres seem to dominate.
When it comes to this unique yet similar blend, there are a lot of shows that come to mind. Some of these shows even seem to stand out a lot more compared to the rest.
So let's sit back, relax and count down to the top 5 ecchi harem romance anime. If you are interested in anime body pillow and want to have your own waifu pillow, then we recommend custom body pillow cases.
10 Best Ecchi, Harem Anime You Should Watch
10. Keijo
!!!!!!!!
We've seen all these top tier sports anime who preach about all these morals and lessons when it comes to sports. From having the abilities and talent to overcome the world of Volleyball to transforming into Wesker while playing Basketball making the entire court bite the dust in an instant, there's something for everyone.
But you know, let's mix things up a bit and give a satire side to the sports shounen genre while being real at the same time.
This is one of the shows in which we got a lot in addition to the 'full of girls' ecchi harem element. It's included here in particular for the ecchi element that it's filled to the very core with.
Oh pardon me, I didn't mention the sport. Butt and breast wrestling in the simplest terms.
The story follows a bunch of freshmen who attend this butt wrestling school. (Because apparently Japan has schools for almost everything at this point.)
Yes, you heard me right. Keijo is about girls who want to excel at the sport while having not much prior experience in it.
The show never gets bland or dull. It always keeps up the comedic element with scenes that are dumb as hell but hilarious enough for a laugh.
From the art, to the music to the character shots, everything is done really well. Some loops and transitions are done so perfectly that they make the genre elements shine the brightest than ever before.
---
Also Read >> Top 10 Anime Similar to Shimoneta
---
9. Chivalry of a Failed Knight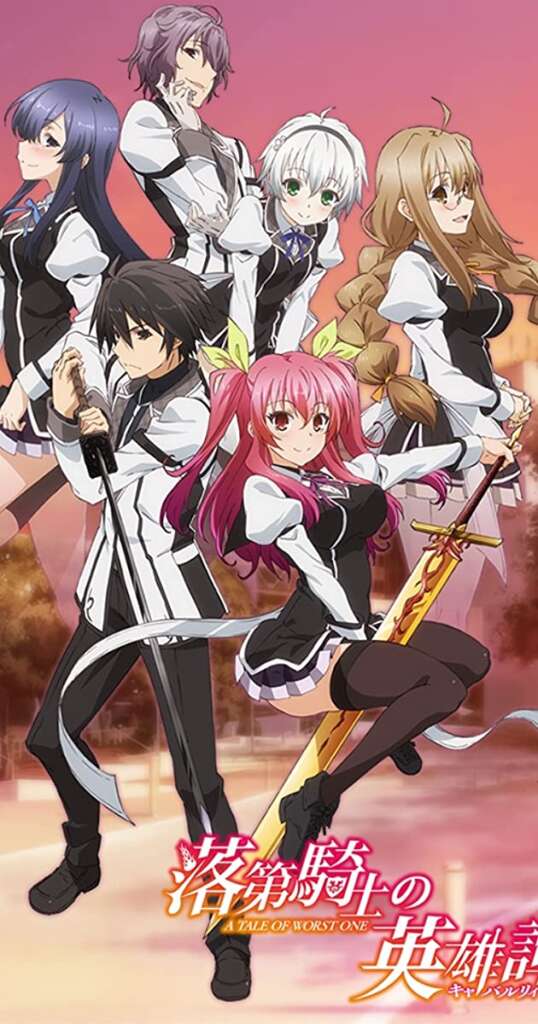 People who have already seen Absolute Duo are familiar with the term Blazers. Chivalry of a Failed Knight is also another anime that involves those individuals. The only difference is that while Absolute Duo focuses on the love triangle portion more, Chivalry of a Failed Knight has an ecchi harem aspect to it. Blazers are individuals who can manifest powerful weapons from their souls.
They attend Hagun Academy to train and polish their skills to the next level. Our main character is Ikki Kurogane (F-Rated Blazer), who sees a girl named Stella (A-Rated Blazer) naked on the very first day of his academy. Well, as you can see, the show does not waste any time and drives straight into the ecchi scenes making it worthy for fans to see till the end.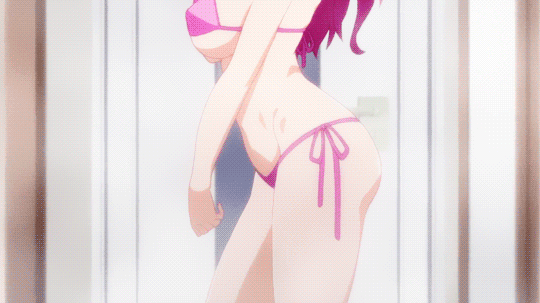 ---
8. Prison school
Shows in the high school genre are always about these kids fighting for a better tomorrow, or gathering up in the name of friendship in order to enjoy the sport better, or just a girl and a boy in love with each other. This right here, is none of them. It is surely something that doesn't hold any punches and hits you straight in the face every time.
It has the completely unexpected idea of having a bunch of boys enroll in an all-girls school. Things are only going to go downhill and at a very steady rate at that as well.
It's the perfect dream any boy can have with the finest of ecchi harem flavors to savor them while they're hot. (It features the best description to date as to who is an 'ass' man and who is a 'boob' person. So be sure to check it out.)
What makes Prison school stand out compared to the other shows is the fact that the story never gets dull.
Plus when it comes to Prison school, it's like a No Holds Barred match meaning that anything goes.
Be prepared as if anything could come up defying expectations and making you rethink the limits when it comes to these kinds of shows. The show keeps up the comedic element in a very good way. It introduces characters with quirks no one could've ever thought of. And it brings speeches and dialogues to the table that I for sure believe not everyone can come up with.It's an uncontrollable roller coaster going downhill all the time. But the thrill it comes along with is surely worth the watch.
---
Shop for ecchi products at J-List!
---
7. Food wars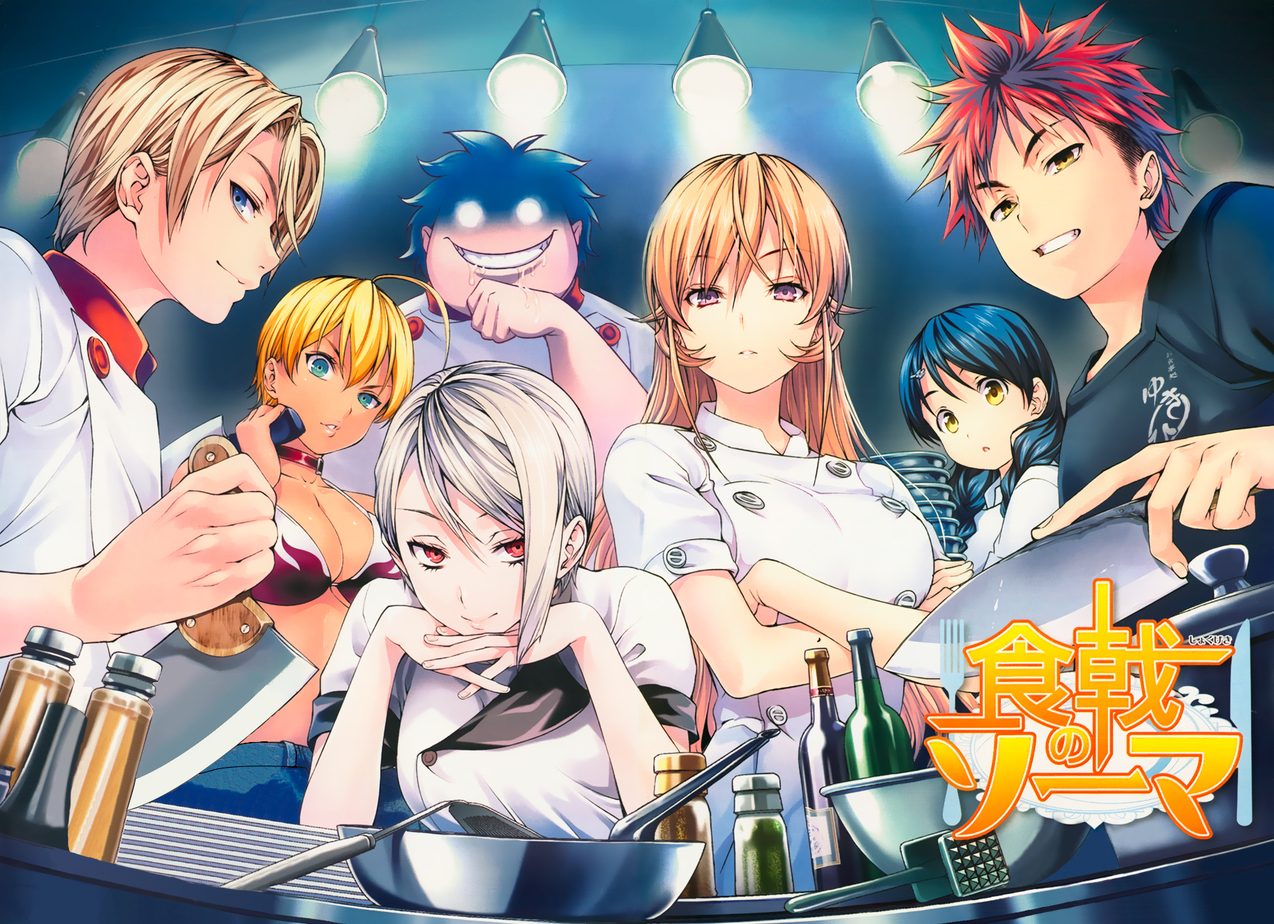 Food is something that everyone loves, even more so if it's exquisite and prepared by one of the best chefs in the world.
This anime is a show that brings a multi flavored treat to all fans.
It's the ecchi element mixed with Master Chef without of course Gordon Ramsey in it. Whether you're just a foodie looking for some anime in the cooking genre. Or someone who's looking to view some erotic ecchi scenes, it's got you covered in all domains.
From the delicacies it offers when it comes to the cuisines, making the original ones look bland and dull at times. To the way the characters react to the food in ways no one could have ever imagined.
In short, the show takes eating, the basic way of staying alive to the next level, presenting it in a way that for sure no anime has ever done before.
Plus, it's got that shounen element to it as well so it's literally got everything for everyone in the anime and manga community.
The foodgasms in the show are animated in the most creative of ways at times. And the studio doesn't fail to disappoint even a bit when it comes to them.
It's surely worth the watch and a show you shouldn't miss out on no matter what.
Plus, the openings and endings are like cocaine to the ears with melodies. They are so catchy you'd be singing them in the bathroom for sure.
---
6. Fire Force
This is the newest addition to the scene, joining the list just last year.
Fire force on the surface is a show about heroes and them fighting infernals in order to protect the world.
Spontaneous Human Combustion can be rather terrifying. But as we go on we see a lot of tiddies that are as hot as the flames.
From Princess Hibana with a rack that's surely going to make you jealous of Shinra to Tamaki.
Tamaki Koutatsu who apparently everyone would love by their side with the kind of unexpected developments that happen all the time when she's there. Whether it's your hand accidentally slipping into her bra or you falling down while groping her cheeks to her jumping at your face, locking it between her thighs, she's sure to make you armed and ready whenever she appears at the scene.
In addition to the top notch animation and the crisp fight scenes we've got all that occurring in the background. A treat for everyone out there for sure.
---
5. Golden Boy
The naughtiest boy in the entirety of anime has arrived so brace yourselves. No girl is safe now that he's in the house. Golden Boy is a show that takes the ecchi, harem element to a level that no one had seen coming.
From a regular high school boy getting himself almost killed in an accident to purposely jumping off the highway on a cycle just for the woman that's on the other side of the finish line, the show is an unexpected ride of laughter that surely makes you interested and all in it for the entirety of it's runtime.
Kintarou, the main character just can't get a hold of his sex drive and fantasizes all these lewd thoughts whenever he's near female presence. At times, just the sight of the toilet is enough to make him envision things.
It has scenes so hilarious, you'd be crying in laughter.
Not to mention, it features one of the best races in the history of anime whether you talk about vehicles or humans themselves in swimming. It's short and makes you crave more but it's surely something you won't forget for the eternity to come.
4. Redo of Healer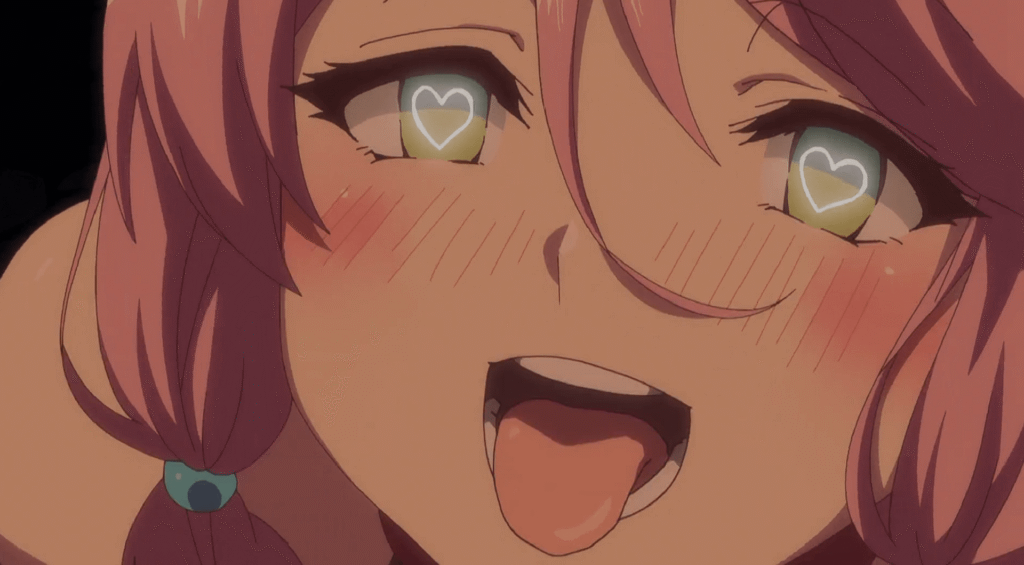 Redo of Healer is possibly the most talked-about ecchi harem anime in 2021. It also got the perfect release date since everyone is stuck at home. Naturally, there is no better time to check out an ecchi anime. We are quite sure that people who have already seen Redo of Healer have already searched for recommendations based on it.
As the title suggests, the story is about a healer named Keyaru. Normally we would expect that a healer will be treated gently, but the exact opposite happened in his case. This is why he decided to use all his power to turn back the time and take revenge for all those years of agony he had to suffer.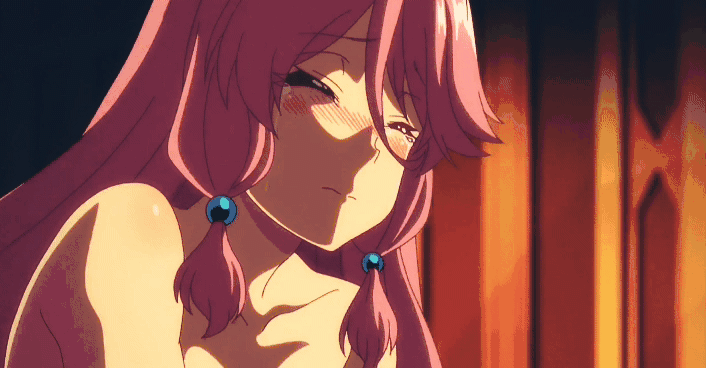 ---
3. To Love Ru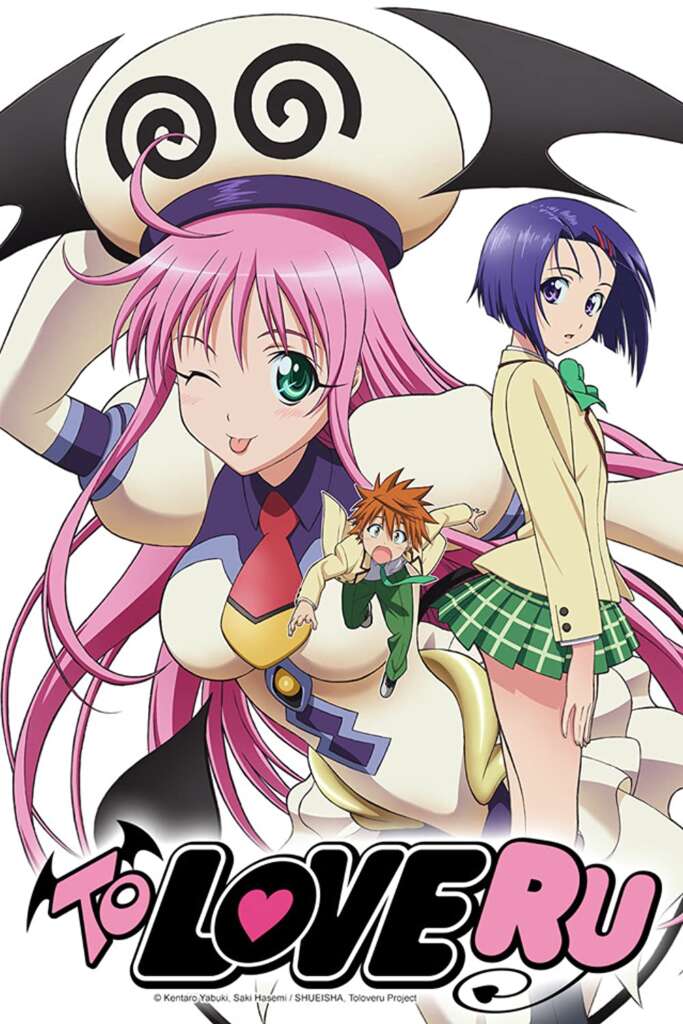 To Love Ru is a classic in the genre of ecchi harem anime. Most fans start their journey of ecchi anime with To Love Ru. Sometimes it also gets used as a prank recommendation for people who are new to the world of anime. Also, the way the story starts is the perfect way for an ecchi anime to begin.
We see a boy named Rito Yuuki who is madly in love with a classmate of his named Haruna. Yuuki wants to confess to her but the matter is made even more complicated when a naked girl falls on him while he is bathing. The girl introduces himself as the princess of an alien empire and it is safe to say that Rito's life is about to take a wild turn.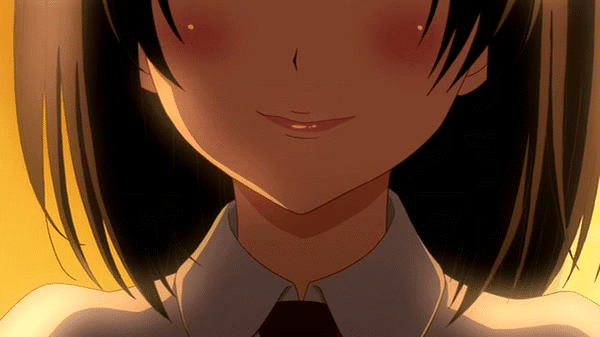 ---
2. Valkyrie Drive: Mermaid
You just know you are in for a wild ride of ecchi scenes when a main character's name translates to a virgin. Mamori Tokonome is the said character here who is the object of a lot of teasing in her school due to her name. It does not get better for her when she gets kidnapped one day in gym class and wakes up to see herself on a Mermaid Island.
Luckily she gets rescued by Mirei who is also stranded on that Island like her. This marks the beginning of their adventure as they will need to defend themselves from the threats of that Island.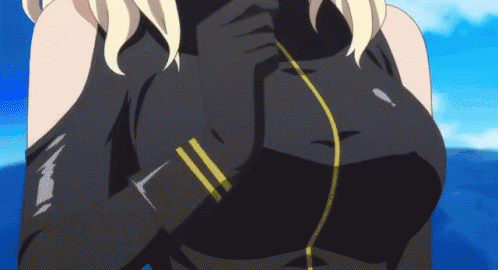 ---
1. High School DxD
High School DxD stands out among all ecchi and harem anime due to its solid plot. Sure people don't watch ecchi anime for its plot but sometimes when the story tends to get a bit boring, it is normal to lose interest.
This is where High School DxD comes to your rescue as you are bound to get hooked to the anime with great story build-up and character development. There are also the ecchi scenes alongside it with our beautiful girls in the Occult Club. Moreover, president Rias is always there to entertain you throughout the story.
---