Webtoons are amazing comic stories from all around the world that are getting more and more popular these days. In this article, I will be recommending my top 20 favorite webtoons that I think you will love too! I will also be adding their genre and completion status, so just pick your poison and have fun!
Webtoons are usually completely colored and are kind of better than a manga in terms of their layout. I mean, all I have to do is scroll to read the story. I don't have to worry about reading from right to left. You know what I mean.
This is why I think the platform provides a better means of telling stories.
However, some of the titles listed below might need you to send some money in order to binge read. But, you can still opt to limit your reading to 1 or 2 chapters a day and read them for free.
So without further ado, here are the 20 best webtoons that you must read!
Top 20 Webtoon Recommendations
In this section, I will be counting down my favorite webcomic titles in no particular order. However, I am also going to add their rating given on the Webtoon app, which should help you pick the best title for you.
List of the best webtoon comics you must read:
AXED
Brutally Honest
Winter Moon
ShootAround
Lumine
Toaster Dude
The Stories of Those Around Me
AntiSTALKER
Phase
SubZero
The Wolf & Redriding Hood
City of Blank
Boyfriend of the dead
Rebirth
'Til Debt Do Us Part
The Gamer
Tower of god
The God of High school
I love yoo
Unordinary
20/20. AXED
Rating: 9.64
Genre: Comedy
Status: Completed [110 episodes]
Axed is the perfect webtoon series for you to read if you're looking for some short and sweet chapters filled with comedy.
This comic is a kind of slice-of-life comedy series that is set in a world where monsters and humans co-exist.
However, it wasn't always like that, and our main heroine had spent her entire life training to become a monster hunter.
But now that the war between the two species is over, it is time for her to get a JOB.
The majority of AXED is all about our girl trying to get a job, screwing up, making new friends, and continuing this cycle.
19/20. Brutally Honest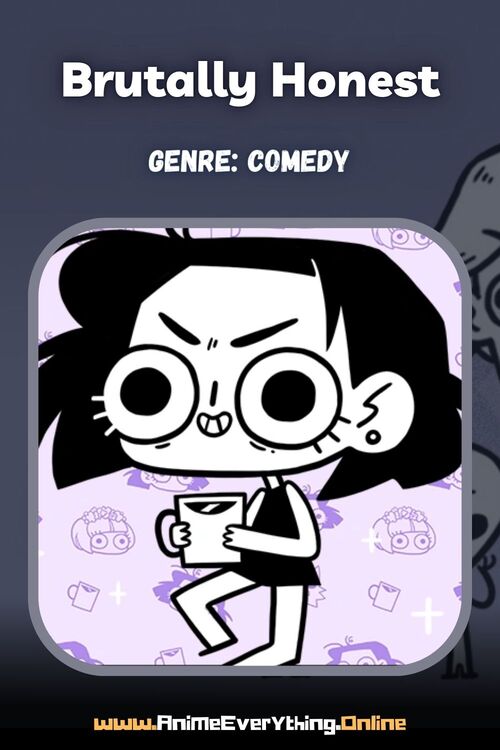 Rating: 9.47
Genre: Comedy
Status: Completed [80 episodes]
Brutally Honest is more like a compilation of memeable real-life moments that we've all experienced.
This is exactly why this series became popular. Each chapter is extremely short, spanning only a couple of panels. And of course, there is no relativity between any two chapters.
However, each one of them is hilarious and relatable, making it a perfect series to read during breaks between work or school. Especially, the story ryhmes with teenagers and millenials because the author has excellently captured funny and awkward life moments of this generation.
18/20. Winter Moon
Rating: 9.39
Genre: Comedy, Fantasy
Status: Ongoing [530+ episodes]
Winter Moon is a webtoon about a gay dude (they literally called him a "flaming H*mo" in the comic, lol). A girl who'll rip off literally anybody for money. And a smart, glassed guy who seems to be the only close to normal character in the trio.
This comic is mostly about them playing a game and their comedic ventures in the game world.
It's kind of similar to the anime BOFURI or, if you want a popular example, Sword Art Online. (When I say similar, I just mean that both the stories take place inside a game world. Not the entire plot.)
Unlike all the other webtoon recommendations in this post, this Winter Moon's chapters are very short. Like, you scroll once or twice, and it's over.
Regardless, it has an awesome story and funny moments that are worth reading.
17/20. ShootAround
Rating: 9.69
Genre: Drama, Comedy, Romance
Status: Completed [143 episodes]
ShootAround is a perfect blend of zombie survival, comedy, romance, and drama. The art style of this comic is also unique and lovable.
The story is about a bunch of students and their teacher who have to survive the zombie apocalypse together.
From the start to the end, we get to see a ton of hilarious moments that will make you laugh out loud.
However, as the series gets closer to its end, we get to see more drama and romance as the characters go through personal development.
The ending was kind of abrupt, but it was neat. I wish the author could've continued the story and explored a bit more action and adventure. However, the author's wish was to focus on drama and romance, which was done perfectly.
16/20. Lumine
Rating: 9.82
Genre: Fantasy, Supernatural
Status: Ongoing [170+ episodes]
Lumine is a werewolf boy who can transform between wolf and human form.
He is hired as a bodyguard for the young witch boy, who is antisocial and always alone.
Lumine tries to get close to him and eventually does.
This webtoon is a story of their adventures and perils they overcome together, all the while uncovering great mysteries surrounding them.
15/20. Toaster Dude
Rating: 9.77
Genre: Comedy
Status: Completed [60 episodes]
Toaster Dude is like the love child of One Punch Man and Gintama.
This is by far the best and funniest comic I've ever read on Webtoon.
It's just so simple, yet creative.
Dude (yeah, that's the protagonist's name) has always had a dream. And it was to buy a toaster machine.
Years later, Dude manages to buy it. However, it gets stolen before he even gets to use it. (And yeah, the girl next door was also kidnapped, but he didn't even care about it lol.)
Enraged by this, Dude storms into the base of the villains, beats them up, and gets back his toaster.
But unfortunately, he gets his toaster riddled with bullets, which makes it look like a mask.
In order to conceal his identity from the kidnapped girl who was also there, he decided to use it as a mask (more like a helmet, lol).
And thus, Toaster Dude was born. The hero who'd toasters and toast over anything else.
14/20. The Stories of Those Around Me
Rating: 9.66
Genre: Slice of Life, Romance
Status: Completed [60 episodes]
The Stories of Those Around Me is easily one of the best slice of life webtoons to read on the platform.
It is a beautifully written story of a girl and those around her. It explores the daily lives and romantic lives of three girls who are very good friends with each other.
Each of them is unique and has an interesting character. One of them is cute, adorable, and jobless, despite being old enough to be responsible.
The other is a responsible girl who puts her job before everything else. It was a treat to see her fall in love and experience romance for the first time.
The last of the three friends is a mature, calm, and soothing girl who has been living with her boyfriend for a long time.
True to its title, we get to see the stories of three people, which are narrated in a fun manner with an adorable art style.
13/20. AntiSTALKER
Rating: 9.72
Genre: Romance, Comedy, Drama
Status: Completed [103 episodes]
If you're a fan of rom-com anime and manga series, then you are going to love this one.
The series takes place in a school that is meant for humans, vampires, and wolves. This school teaches them to coexist, although each species is engaged in a battle for power.
Among them all, the vampires are the strongest of them all, thanks to their insane superpowers.
The main female lead is a strong and kind girl who is the president of the school's disciplinary committee.
The main male lead is the student council president, who is obsessed with our female lead.
His antics and her response are a treat to watch as they are filled with tons of humor.
However, things also get serious and even a little dramatic as the series progresses, which makes it an interesting read all the way through the end.
12/20. Phase
Rating: 9.54
Genre: Romance, Fantasy
Status: Ongoing [100+ episodes]
Phase is a relatively new webtoon series that is one of the best in its genre. It has a beautiful art style and an amazing plot that is definitely worth your time.
It is about a poor girl who is looking for a job. However, on her way to an interview, she gets hit by a car. But she mysteriously doesn't get hurt.
It turns out the guys who hit her are as rich as they can get. After a series of events, she ends up pretending to live with the guy in return for money.
They both hate each other at first, but seeing them open up to each other slowly was a beautiful thing to read.
However, it is not all fun and romance, because our girl has a deadly secret ability that twists their lives forever.
11/20. SubZero
Rating: 9.78
Genre: Romance, Drama, Fantasy
Status: Ongoing [150+ episodes]
SubZero is probably the only webtoon comic on this list of recommendations that takes place in an ancient era.
This is one of the best fantasy webtoons, where the young leaders of two ancient dynasties have to marry each other in order to stop a long and grueling war.
What's more? Each of them initially hates the other and only agrees to the political marriage to save their people.
However, as they learn to trust each other, a different faction tries to mess everything up for them.
Overall, SubZero is a beautiful story with a ton of drama, romance, and action that will keep you entertained.
10/20. The Wolf & Redriding Hood
Rating: 9.61
Genre: Comedy
Status: Completed [63 episodes]
No, this is not the "red riding hood" you're probably thinking of. This is one of the best comedy webtoons I've ever read, and it also has a good plot.
The main female MC is a girl who mysteriously turns into a wolf one day. She has no control over her transformation, so she has to deal with it while attending school like a normal person.
However, she is not alone, as she is friends with a guy who can see ghosts and a girl who is possessed by a bird spirit.
The daily life of this trio is so hilarious that each chapter of this webtoon will liven up your mood.
9/20. City of Blank
Rating: 9.71
Genre: Sci-fi
Status: Ongoing [120+ episodes]
Blanks are ghost-like beings that steal the faces of humans and take their memories and physical form.
Because of them, the human population is always forced to wear a mask.
When the Blanks can't see a face, they're docile and are literally like air (they are everywhere and they pass through everything just like a ghost).
But Rex, a country boy who has just arrived in the city—the place with the highest Blank population—is the only one capable of touching them.
Why is he able to touch them? What reason does he have to visit a city full of blanks? What sort of future awaits him?
8/20. Boyfriend of the dead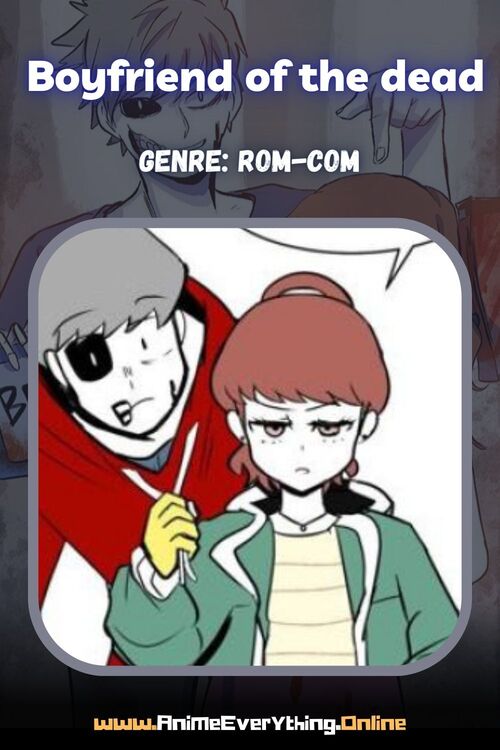 Rating: 9.73
Genre: Comedy, Romance, Drama
Status: Ongoing [370+ episodes]
Boyfriend of the Dead is the story of a human girl and a zombie boy during an apocalypse.
In the beginning, the zombie boy, N only wanted to preserve his livestock (the girl) for three days before eating her (to make sure he gets quality meat.)
However, the more time they spent together, the closer they got.
Forging a new bond, they survive together. Both from the zombies as well as the remnants of humans.
It is a unique rom-com webtoon that I've absolutely fallen in love with.
7/20. Rebirth
Rating: 9.75
Genre: Sci-fi, Survival, Supernatural
Status: Ongoing [185+ episodes]
This is yet another zombie apocalypse story. Except this time, zombies are actually deadly, and humans fight against them instead of falling for them like in the webtoon I recommended above.
Unlike a regular zombie apocalypse, ReBirth has time travel, superhuman abilities, mysterious items and of course some gun slinging military action.
ReBirth's plot is very well made and has a perfect balance between horror, mystery, and a pinch of comedy.
6/20. 'Til Debt Do Us Part
Rating: 9.71
Genre: Romance, Drama, Comedy
Status: Completed [72 episodes]
There are a lot of Korean webtoons that focus on the relationship between a rich guy and a poor girl. And, 'Til Debt Do Us Part is easily one of the best webtoons that have this theme.
This series is about a poor girl who is having a hard time earning money. Not to mention, she has a ton of debt to repay.
One day, a schoolmate she both respects and hates makes her an interesting offer.
In exchange for paying off all her debt, she has to pretend to be his girlfriend and marry him for a year.
He is doing this in order to satisfy his grandmother, who is bedridden. After a series of events, she ends up taking him up on that offer.
Thus starts the hilarious rom-com story of two people who hate each other but slowly fall for each other.
5/20. The Gamer
Rating: 9.60
Genre: Action, Fantasy, Supernatural
Status: Season 6 – Ongoing [400+ episodes]
What if real life had game-like elements? Like power-ups, hyperbolic training chambers, infinite storage, and monsters. Not to mention all the money that we can make from monster drops.
The gamer's world is literally heaven for those who have dreamed about those kinds of things.
It fuses real life and the game world together, making it a truly amazing work.
4/20. Tower of God
Rating: 9.86
Genre: Fantasy, Supernatural
Status: Season 3 – Ongoing [500+ episodes]
ToG got its anime adaptation recently. That just goes to show how good this manhwa actually is.
 Twenty-Fifth Bam is a boy who has spent all his life trapped beneath a massive tower.
His only friend, Rachel, has set out to climb the dangerous and mysterious tower.
Concerned for her, Bam went after her and started climbing the tower.
Tower of God is about the adventures of Bam and the friends he made within the tower climbing the tower by passing multiple tests.
3/20. The God of High school
Rating: 9.70
Genre: Action, Supernatural, Martial Arts
Status: Completed [572 Episodes]
GoH is the best action-fighting manhwa I've ever read.
This is another webtoon that has been adapted into anime thanks to its global popularity.
Mori Jin, Dawei Han, and Mira Yoo participate in a fighting tournament in order to win the main prize, and they get their wish granted. Anything they ask.
There's a lot more to it, though. This tournament is only the tip of the iceberg. It escalates into something really big.
After years of new chapters being published, it has come to a point where the characters are not even in high school anymore.
2/20. I Love Yoo
Rating: 9.75
Genre: Drama, Romance
Status: Ongoing [200+ episodes]
'I love yoo' started off as a normal rom-com series. It was so normal that I was pretty sure it was going to be like a dozen other romance webtoons and manga that I've read.
But it turns out I was wrong. It was not romance, it was drama (I know I should have referred to the description for the genre before I started reading. My bad.)
Yoo is a young girl who has a whole bunch of problems on her plate. In addition to them, she gets acquainted with super-rich people, which only seems to bring her more trouble.
I love Yoo is a beautiful story about how Yoo deals with her problems and overcomes her sufferings.
Related >> Webtoon games for android
1/20. Unordinary
Rating: 9.74
Genre: Superhero
Status: Ongoing [300+ episodes]
Unordinary is currently my #1 most favorite Webtoon and naturally it is on my top 20 webtoon recommendation list.
In a world where superpowers are common, John was one of the very few who didn't have powers.
Due to the hierarchy of power in his school, Welston High, he is often bullied and made fun of.
However, John fights back with his martial arts and deals with most of them. This attitude earned him a friend named Seraphina, who was the Queen of the school.
Seeing how John wasn't acting according to his position in the hierarchy, the King of Welston High Arlo conducted research on John. Wanting to reveal John's past, Arlo traps John and gangs up on him.
What kind of past did John have? And what were the consequences of Arlo's actions?
That's it! These are my top 20 Webtoon recommendations for the new fans who are wondering where to get started. I hope you found it useful (^^)