Tokyo Revengers is a Shounen manga and anime series that explores the world of motorcycle gangs. This anime features dozens of amazing characters that are powerful both physically and mentally. However, the main character, Takemichi, can't fight; but, he can time travel. This anime focuses on the main character time travelling to join Tokyo Manji and change the future of everyone involved with the gang.
Here are the top 10 strongest character ranks in Tokyo Revengers. Before we get into the discussion, we want to be clear that this piece relies on information found in existing sources. Still curious? Let's get started on the discussion.
10. Shuji Hanma
Then, there's Shuji Hanma. He is the only one who's always in love with Kisaki. He was following Kisaki because Hanma thought that it would be interesting to see what might take place if he were Kisaki.
As for strength, Hanma isn't that great. In fact, he is frequently cornered in battle by Draken when they engage in a fight. The great aspect with Hanma is the fact that there are very few who do not fall right away when Mikey hits them.
9. Souta Kawata
The next person is Souta Kawata, also known as "Angry". This man has a twin brother named Nahoya Kawata who is popularly known as "Smiley". Souta is one of the darker horses in the Tokyo Manji Gang. He has been named the vice-captain of the Tokyo Manji Gang 4th Division.
You might be thinking about why the vice-captain has the right to enter, whereas the captain isn't on the list. You must be aware that Souta is more powerful than Nahoya, particularly when he's crying. He was once a slayer of every opponent he faced, even when Touman fell. His strength is evident when he is crying. He is known as angry because he is not smiling. Additionally, he's often referred to as Cry Blue Orge because he often gets stronger when he cries. Therefore he is undeniably one of the strongest characters in Tokyo Revengers.
8. Kakucho
Then there's Kakucho, the man with a frightening face due to the scar on his face. Kakucho is the second-strongest individual in Tenjiku. Even though Izana is a bit cold towards the Tenjiku family, she acknowledges the importance and existence of Kakucho.
However, even though Kakucho can be a tough individual, during the conflict between Tenjiku and Tokyo, Manji Kakucho could not help when Izana got killed. Then, after Tenjiku broke up, Kakucho lost to the South and then joined Rokuhara Tandai.
7. Ken Ryuguji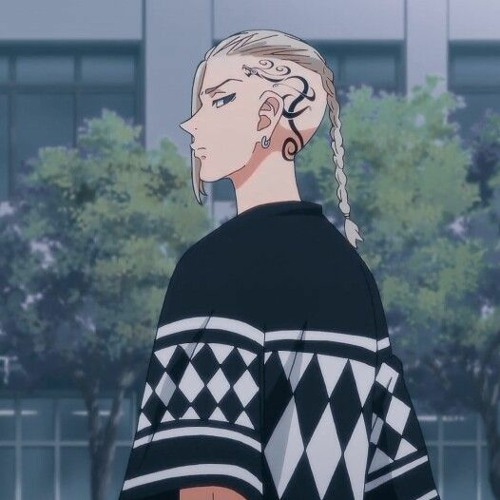 Ken Ryuguji is the vice-president of the Tokyo Manji Gang and is a powerful character from Tokyo Revengers. The man is among the Tokyo Manji Gang's original founders and Mikey's right-hand man. This man with a tattoo of a dragon on his head is popularly known as Draken. From the time of his childhood, children of his age were afraid of him, and even his elders, due to his height and large body. His stomach is identical to his body.
You know that when Takemichi fought Taiju Shiba, Mikey and Draken came to the fight. If Mikey can take on Taiju by kicking him in the face, the next step is to ensure that Draken has more than 100 Black Dragon members alone.
6. Taiju Shiba
This man with a big frame is the head of the 10th generation of Black Dragon. Physically and visually, Taiju feels like the strongest man there is, and his team has a military-like feel.
Taiju is an INFP anime character whose stature may be large and terrifying, but sadly, when Mikey confronted him, he lost in one blow. Even when Mikey took aim at him, his face was not serious.
5. Keisuke Baji
The next person on the list is Keisuke Baji, who was one of the founding members of the Tokyo Manji Gang, along with Mikey and Draken. Apart from that, Baji is also a childhood acquaintance of Manjiro Sano.
In terms of strength, perhaps this Baji is the greatest in Tokyo Revengers, only second to the three gods. However, during the battle against Valhalla, Baji could not show his teeth since Kazutora wounded him and then committed suicide so that Mikey could not harbor a grudge against Kazutora. But the very fact that he pushed past over 50 gangsters with a deep stab in his back makes him really amazing.
4. Izana Kurokawa
The eighth-generation Black Dragon leader and Tenjiku leader, Izana, is Mikey's half-brothers.
He also learned self-defense from Mikey's grandfather's dojo. Therefore, he has the same fighting skills as Mikey. Also, he became one of the most powerful in Tenjiku.
There is a rumor that Izana is among the characters that can beat or perhaps even defeat Mikey. For those who don't know Izana, you can claim he is Mikey's distant cousin because Izana is Emma's sibling, Mikey's half-sister. It's not just that Izana is also aware of Mikey's brother.
Unfortunately, Izana suffered a fatal injury when Kisaki killed him.
3. Senju Kawaragi
The third most powerful character from Tokyo Revengers is Senju Kawaragai; for those who do not already know, Senju is a woman. Regarding strength, she is extremely strong and can even take on the role of leader for her own Brahman group. The small size of his body allows her to be more agile when in combat.
Additionally, despite being a high school girl, Senju can be considered one of the three Gods. Unfortunately, when the huge war broke out, the power of Senju was not enough to subvert the other god named South. In fact, South ended up being defeated by Mikey, not by Senju. Therefore, if Senju engages in a war with Mikey, it is certain that Senju will be defeated.
2. South Terano
The second strongest character in Tokyo Revengers is South Terano, a man with a massive and violent body. He is the head of Rokuhara Tandai. For those who do not know that South, Senju, and Mikey are three gods. Of course, they are in a different faction and are antagonistic to one another.
When we look at his character design, the South is similar to Draken, which is why initially, many people would assume that they're related through blood. While they're both three gods similar to Mikey, in terms of power, Mikey is still superior. This is evident by the fact that Mikey defeated South in the fight between Kanto Manji and Rokuhara Tandai along with Brahman.
1. Manjiro Sano
The first person to be introduced is Manjiro Sano, commonly referred to as Mikey. Mikey is one of the strongest characters from Tokyo Revengers until now. Mikey is a martial artist that he learned from his grandfather at the age of five. Since childhood, he has never been defeated by anyone. Nobody has ever been capable of beating Mikey. His slim frame and devastating kicks make him an invincible leader.
He is the head of his Gang, the Tokyo Manji Gang or Toman. However, after he was done fighting Izana, he disbanded the Gang and instead made the new Gang named"the Kanto Manji Gang, and in the future, the Gang is expected to change its name Bonten.
In general, he never engages in fights with his friends, particularly the members of Touman, and even if there's no reason to do so, he will not fight.
This is the rank of the most powerful characters from Tokyo Revengers, which are summarized from manga and anime. So, after you've read this piece, do you believe you agree with the order or rank we present.