Have you just discovered the world of Manga and are interested to dive into it? Or are you a veteran who's looking for a better site to read manga on? If that's the case, this post is for you. Here are some of the best sites for reading Manga online!
Shonen Jump – Site To Read Manga Online Legally
This is one of my favorite sites for reading manga online! I was only introduced to this site a couple of months ago, but I absolutely love it!!
It allows you to scroll through the manga by hitting the "next page" button each and every time. Just this feature alone makes the manga reading experience similar to flipping a real book! 
ComicWalker – Free Site With A Decent Collection Of Mangas
ComicWalker has a decent manga database, and they are all officially released and completely legal to read.
Kadokawa is a major Japanese manga publisher. Tired of the scanlations, the company launched its own official free online comics service. Yes, it's free.
Not all popular Kadokawa titles are here, but many are. With this service, you don't need to sign up. However, creating an account helps you to get notifications whenever new manga is online. You also get a cool feature to favorite your most beloved mangas.
ComicWalker is known for its no-nonsense approach. This is the place to go for hassle-free online manga reading. Because it's in-browser, you can read it from your desk.
BookWalker – Popular Site To Read Manga Online
As you could've guessed by the name, this website is also Kadokawa's manga reading site.
BookWalker, run by Kadokawa, is a one-stop shop for legal digital comics from Japan. The service now includes Viz, Kodansha, and Yen. It's like the Kindle store, but for manga.
Every month, BookWalker offers a free title, but there is far more paid content than free. Nevertheless, you can download the BookWalker app or use the website on your PC. Authors, publishers, and categories are available.
When you buy something on BookWalker, it's forever added to your catalog, and you get coins for it. Spending determines membership rankings. With each purchase, your ranking improves.
ComiXology is a great manga app for iOS and Android. Like Crunchyroll, ComiXology Unlimited gives you access to a large collection of comics for a one-time fee.
Amazon also integrated Comixology into Kindle in February 2022, replacing its browser-based store and reader. You can now read manga online on Kindle, which is another great reason to buy a Kindle. This has some benefits, like using your existing Amazon account to read Comixology's vast manga library.
ComiXology is probably the best option for all your manga needs. It offers both a subscription model and the option to buy individual issues. Plus, since Amazon owns ComiXology, your subscription won't expire without notice.
ComiXology Unlimited or individual issues? See if ComiXology Unlimited is worth $6/month to you. Remember that you also get access to other comics from DC, Marvel, and others.
MANGA Plus
Manga Plus by Shueisha, run by the Japanese manga magazine Weekly Shonen Jump, launched in 2019. WJ is a popular Japanese manga magazine that has published many famous manga like One Piece, Naruto and Demon Slayer: Kimetsu no Yaiba.
Shueisha's Manga Plus offers free online manga from the latest Weekly Shonen Jump magazine, published in Japan. They're in English and Spanish. You can read popular finished series like Naruto, Dragon Ball, Tokyo Ghoul, etc. That's why Shueisha's Manga Plus is the world's most recommended manga site.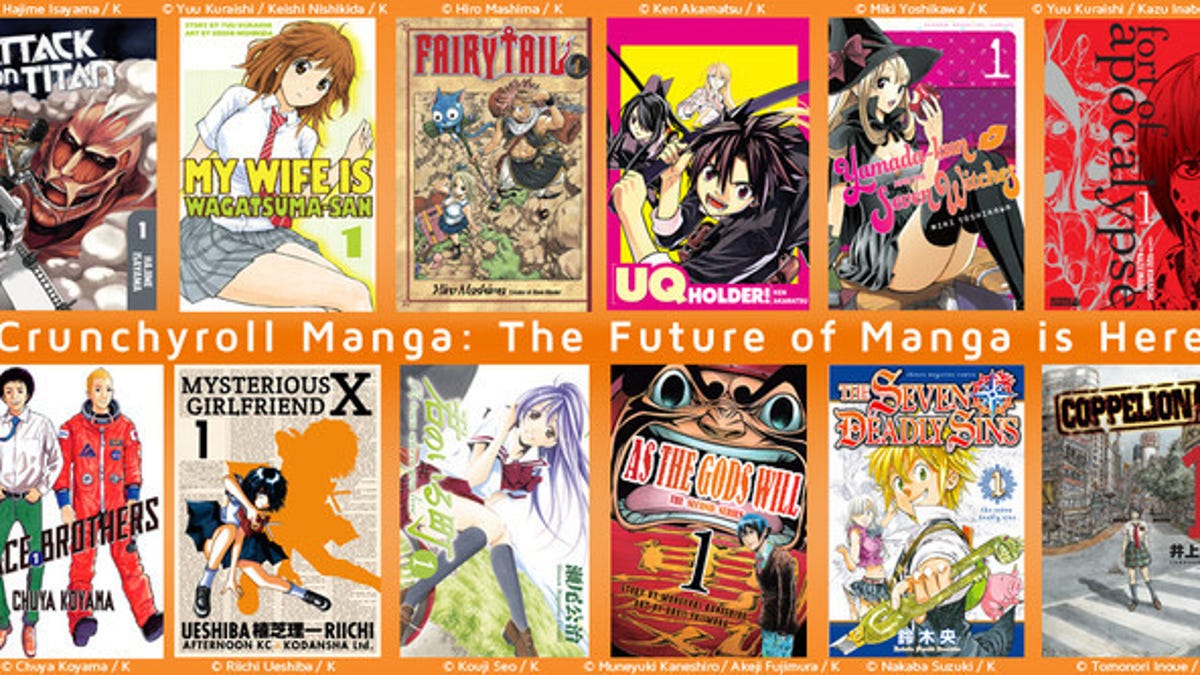 Crunchyroll is obviously the best site for reading manga online legally. And the manga are up-to-date and keep up with the release almost within a day of the original release which is pretty amazing. It is a paid website, but worth it nonetheless.