Are you looking for some non-ecchi comedy anime that is family friendly?
While most comedy anime base their funny moments on lewd/ecchi stuff, there are quiet a few family friendly comedy anime that does not have any fanservice or ecchi content.
Here's the list of my best non-ecchi comedy anime that you can enjoy with your family during this quarantine.
I've divided the list into two: comedy anime that gets emotional and sad in the second half, and anime that are funny through out the series.
Comedy anime but gets a little emotional in the second half:
4. My little monster
My Little Monster is a non ecchi romance anime. It is the story of a smart, stoic girl and an even smarter, emotionally aloof guy falling in love with each other. The first half of the anime is pretty funny where the male main character keeps following the female mc saying that her loves her and causing a lot of troubles for her.
In the second half, they seriously explore the kind of relationship they want and what love really means to them.
Chuunibyou demo Koi ga Shitai! (or Love, Chuunibyou and other dlusions) is another non ecchi romance anime with a lot of comedic elements in it.
Chuunibyou is also called as the "eighth grader syndrome" where a person lives a delusional life, often believing that they have some super powers and they have to fight against evil forces.
One such chuunibyou is Rikka. The first half of the show is all about the crazy stuffs she does and how the main character deals with her. The second half is where she battles the delusions and tries to face reality.
2. Clannad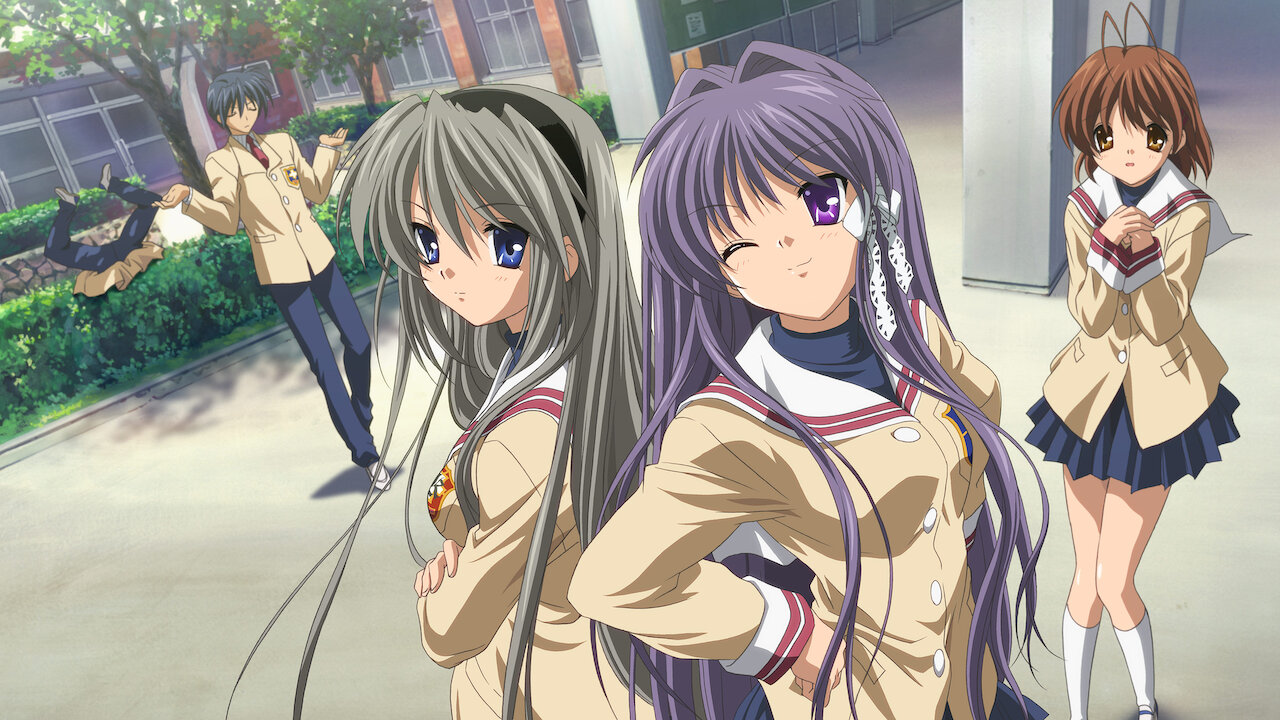 Clannad is your typical high school romantic comedy anime where the male mc falls in love with the female mc. The first season is really funny where the characters lead their normal life while slowly diving into the romantic realm.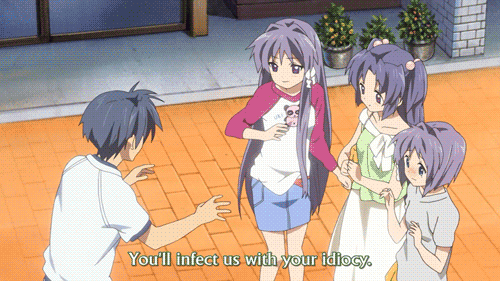 Unlike any other anime in this listing, the second season (Clannad: After story) of this anime will definitely make you cry (but don't worry it has a happy ending.)
The second season is about the main characters' life as a couple in their adulthood. They have to make a living in the society and face the harshness of the world.
1. Oregairu: My Youth Romantic Comedy Is Wrong, As I Expected
Oregairu is a popular non ecchi romance anime about a bunch of misfits and anti-social students who are put into a club that is made to help other people.
The main character, Hikigaya Hachiman's personality alone is enough reason to watch this anime. The way he solves the problems and deals with people is so funny and interesting.
As you probably guessed by now, in the second half they get serious about their relationships. They end up in a love triangle and they have to sort their feelings in order to maintain their bonds.
Comedy anime through and through:
10. Wataten!: An Angel Flew Down to Me
Wataten is about a lolicon mc who is also a shut in. She likes to cosplay and sew the costumes.
One day, she falls in love at first sight with the child from her neighborhood and tries to befriend her.
This anime is about the main character trying to get close to her beloved loli and the daily events of her life.
9. Tsurezure Children
This is a special kinda rom-com anime. It has multiple couples and multiple stories which are shown side by side. And each episode span for only about 15 minutes.
Nevertheless, this is one of the most hilarious anime I have ever seen. It is a pure romantic comedy anime that'll make you burst into laughter literally each and every episode.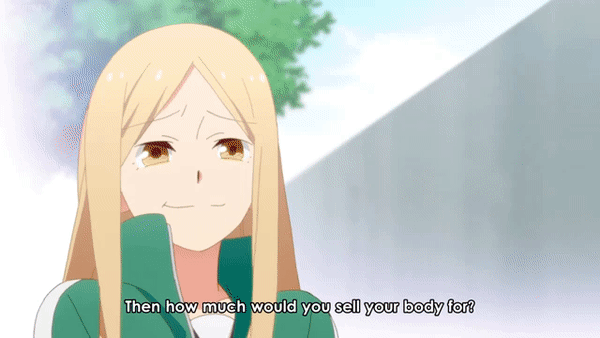 8. Gintama
Gintama is just weird. And funny. It starts off with aliens invading ancient Japan, how weird is that?
This anime is about a diabolic trio: Gintoki Sakata,  Shinpachi Shimura and Kagura doing odd jobs and solving problems in an unexpectedly funny manner.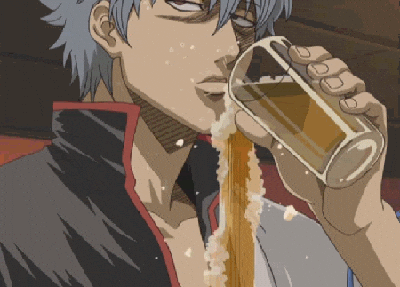 7. Nichijou
Whenever people talk about comedy anime without ecchi content, Nichijou makes it way in.
Nichijou is about the daily life of the three school girls. All the three girls are weird and do crazy things, living their lives in their own ways.
It shows the daily life of a prodigious child professor who lives with the human-like robot she created and a talking cat.
6. Minami-ke!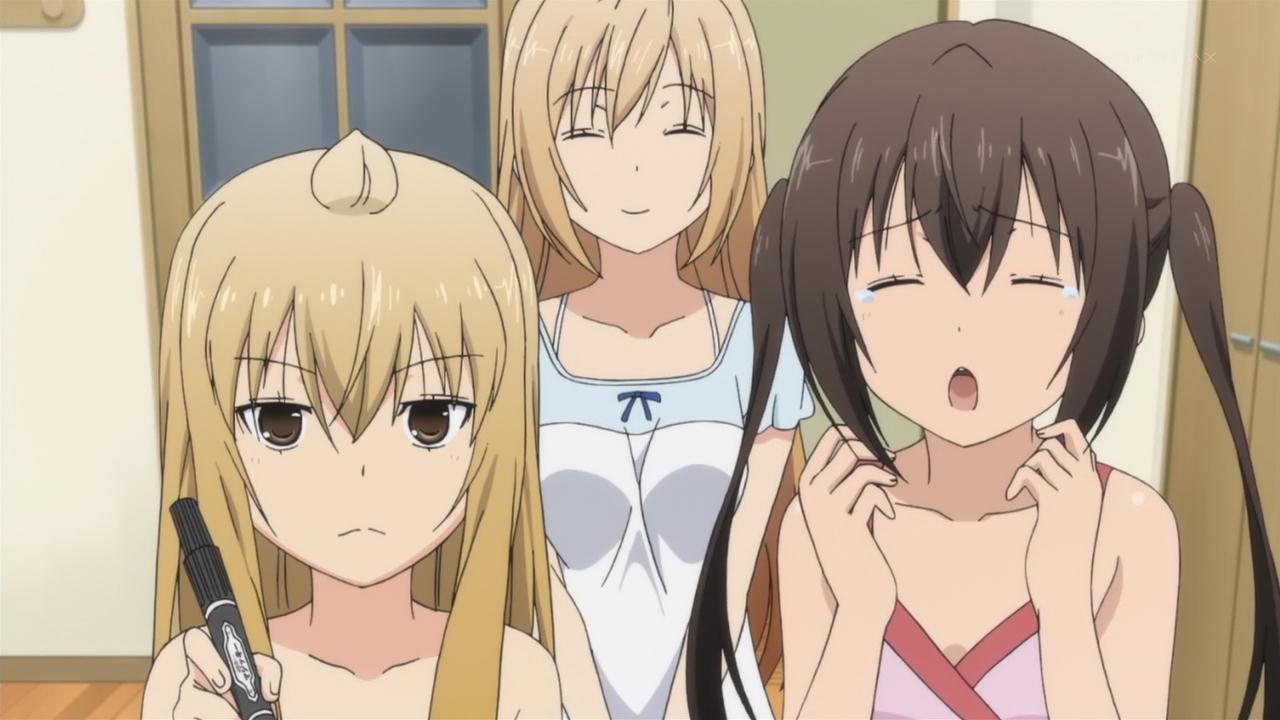 Minami-ke! is an anime about three sisters: the genius little sister, dumb middle sister and the mature older sister.
This anime shows the events that occur in their schools and in their house after school. In short, a typical slice of life anime.
5. Sleepy Princess in the Demon Castle
This anime starts off in a very cliched manner. A demon lord abducts the princess of the human nation and demands their surrender. Now, don't be hasty! The boring introduction is nothing but a premise for the fun filled story to happen. The anime is actually much more fun than what the first 5 minutes of the show lets off.
It is the story of the kidnapped princess who recks havoc in the demon castle, all for the sake of having quality sleep. It is really funny to see a captive roaming around the enemy's palace like she owns the place. What's more? She's a savage! 
She barely shows fear, and actually dominates the demons with her attitude. All she cares about is to get some good sleep. Demons? Humans? Captive? She doesn't care.
4. Mairimashita! Iruma kun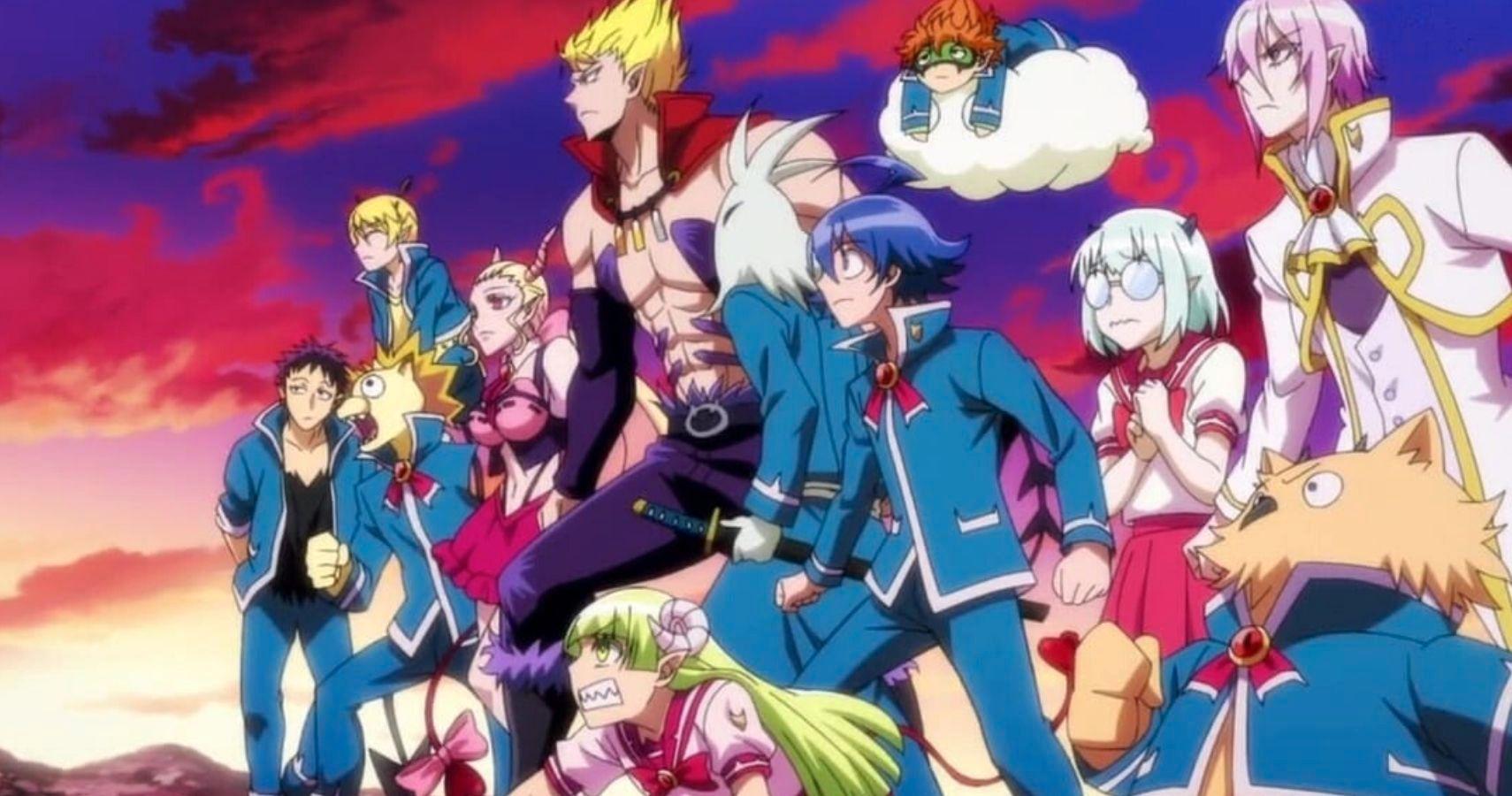 After being abandoned by his abusive parents and being sold to the devil named "Sullivan", the main character–Iruma is taken to the demon world.
Apparently, the devil named Sullivan wanted a grandchild and so he bought Iruma from the human world. In the demon world, humans are mythical creatures who are considered as nothing but food.
Iruma has to somehow keep his true identity a secret and live as a devil. This anime is all about the funny series of events that made Iruma the most powerful "demon" in his entire school (yeah, there is a school for the demons too.)
3. Devil is a part-timer!
As the name of this anime suggests, the Demon lord Satan has come to Earth in an attempt to escape the hero Emilia, and became a part-timer. 
His ambition is to conquer the world by working at MgRonald's—a local fast-food restaurant. However his past interferes with his new life and he has to deal with it.
2. Gekkan Shoujo Nozaki kun
Monthly Girls' Nozaki-kun is an amazing non-ecchi rom-com anime about a cheerful girl, Sakura Chiyo who has a crush on  Umetarou Nozaki.
When she finally musters the courage to confess her love for him, Nozaki hands her his autograph. Turns out he thought that she was a fan of his Shoujo manga.
Then Chiyo somehow ends up becoming his manga assistant and discovers the cute and funny sides of Nozaki.
1. One punch man
One Punch Man is a non ecchi comedy anime that takes place in a world of superheroes and super villains.
This anime is about our overpowered protagonist, Saitama, who defeats almost every villains in just one punch. Seeing his capability, 19 year old Genos, a cyborg, decides to become his disciple. Together they join the Hero Association, fight villains and save the planet.
This is a perfect blend of action and comedy filled with unique characters.
---
That's it! These were my top 14 non-ecchi comedy anime. Hope you liked this post.
As always, if you're new here, hit the bell icon in the bottom right corner to subscribe for post notifications. See you in the next post<3