Dance is perhaps the MOST entertaining form of art and its styles vary in every region. However, being a dancer isn't easy at all as it requires a lot of hard work, practice, and patience. Dance anime series are a perfect start to understand appreciate this form of art.
Have you peeps ever wondered what it takes to become a great dancer? Some people believe that dancing is quite easy as you just have to move your body and BOOM! It works out. I'm pretty sure it doesn't work that way. Well, there are many shows out there that show you the struggles of a dancer, entertain you and motivate you. 
With that said, let's take a look at some of the BEST Anime about Dancing out there!
10. Brave Beats: 
Brave Beats follows the story of Hibiki Kazaguruma, a sixth grader who has developed friendship with a dancing robot named Breakin.
Breakin, who wanted the throne has been kicked out from the dance world into the human world after he loses the challenge from dance king. As a punishment, his dance stones were dispersed into the human world and he must find those magical dance stones to return back to his world.
Hibiki decides to help Breakin, so both of them fuse to form a dancing superhero, Flash Beat, in order to collect the stones. But this is a challenging task as many other enemies want them too. Would they be able to retrieve them?
Also Read >> 17+ Musical Anime About Bands That You Must Watch!
09. Dance Dance Danseur: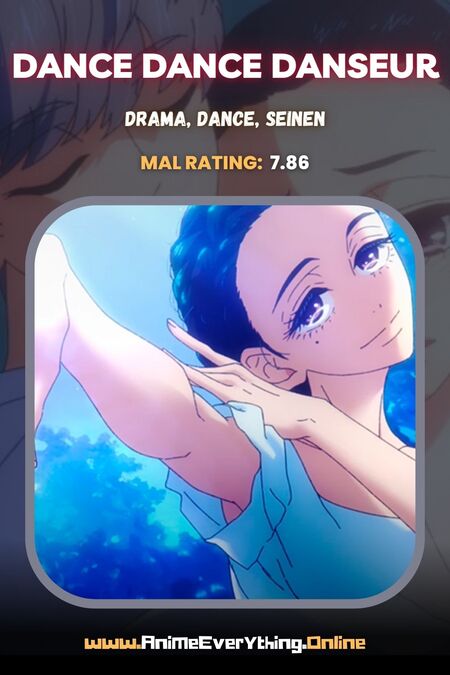 This dance anime shows the story of Junpei Murao. He has loved Ballet Dancing since his childhood. But after the death of his father, he decides to abandon his dream of becoming a ballet dancer as he thought the people around him might consider it a feminine trait. 
Dancing is an art and arts are not gender specific, anyone can learn to master them. But the fear of judgment makes us stop chasing our dreams just like Murao did. 
Murao joins a soccer club as well as starts learning martial arts to look more muscular. But his classmate Miyako Godai persuades him to join her mother's ballet club and Murao decides to chase his ambition once again with full dedication. 
08. Tribe Cool Crew:
Dance has many types and street dancing is one of them. In this anime about dancing, a lot of Street dancers present all over the world. They are all trying to get famous but only the most talented and luckiest among them are able to make a name for themselves. 
This series follows the story of a boy named Haneru Tobitatsu who wants to become a famous street dancer. By chance, he meets his idol Kanon Otosaki who is a shy girl and convinces her to create a dance group named Tribe Cool Crew along with three other members Kumo, Mizuki, and Yuzuru. 
07. The Idolmaster:
The Idolmaster aptly portrays the lives of the idols, the struggles they have to face, the sacrifices they make and the way their personal lives and relationships are affected. 
It follows the story of the 13 girls of 765 production who are passionate about achieving their dreams and becoming the best in dancing, singing and performing. However, they are finding it extremely difficult to balance their hectic routines and personal lives. 
06. Wake up, Girls!:
This dance anime follows the motivational story of a dancing group of 7 girls, named Wake Up Girls. After getting bankrupt, Green Leaves Entertainment company decides to try its luck for one last time and signs Wake Up Girls.
The wake up girls have to work really hard to bring back the glory of this company. This is a chance for them as well to prove themselves and pave a way for their successful career. 
05. Princess Tutu: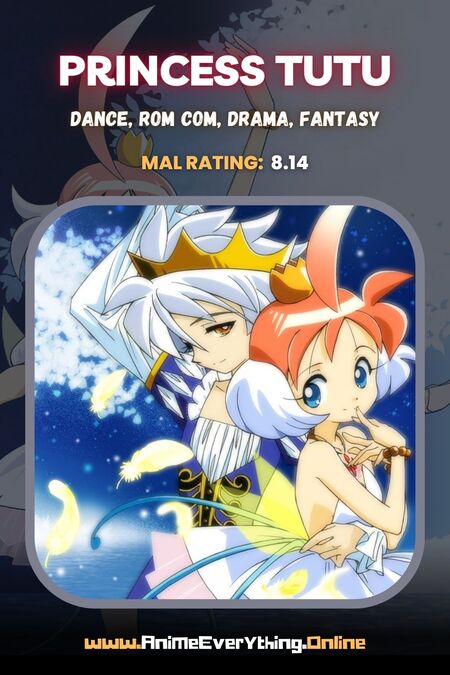 This is a dancing fairy tale that follows the story of a duck. A writer named Drosselmeyer, gives her a pendant that transforms her into an ordinary human being first and into beautiful ballerina Princess Tutu later on. 
Now, It's the duty of Princess Tutu to find all the shattered pieces of Prince Siegfried's heart and return them to him, so that he can beat the evil Raven and his daughter. But this is not an easy task as not everyone wants the Prince to get his heart back. To find out the reason behind it, go and watch this show. I won't give more spoilers.. Hehe!! 
04. Hanayamata:
Hanayamata follows the story of a 14 year old girl named Naru Sekiya, who is an optimist and believes in fairytales and happy endings. 
However, her interests change as she meets and gets inspired by a foreigner, Hana, who has mastered the art of yosakoi dancing. Hana motivates Naru to learn Yosakoi and they join up to form a dance club in their school. 
The title of this dance anime is derived from the first two letters of the girl characters in it: Hana, Naru, Yaya, Machi, and Tami. You are not gonna regret watching this show..i am telling you!!!!
03. Love Live! School Idol Project: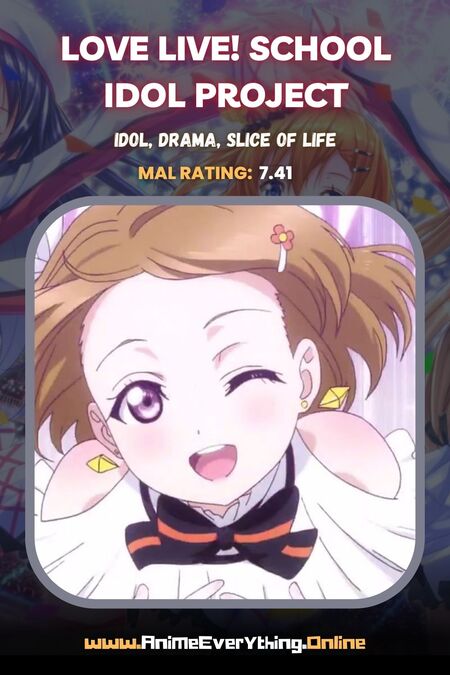 The story of this dance anime is set in a school which is on the verge of being shut down due to very few enrollments. However, a brilliant idea flashes through the mind of one of the students named Honoka Kosaka, to save the school.
She decides to form a school Idol group in order to attract people and motivate them to get admission there. To her surprise, this idea works and the Idol group touches the heights of popularity. Later on, they compete in the biggest School Idol competition called Love Live.
Also Read >> 10+ Best Idol Anime Rhythm Games For Mobile (Android & IOS)
02. IDOLISH7:
This is an anime about dancing that follows the story of Tsumugi Takanashi. He is the manager of an idol group that consists of 7 boys, each with a unique personality and impressive qualities. 
She has been assigned with a difficult task of training and bringing the best out of them. She motivates them to chin up and keep trying when everyone gives up on them. 
This series also depicts the hardships of the entertainment industry. If you are lacking in motivation, you won't regret watching it.
01. Welcome to the Ballroom: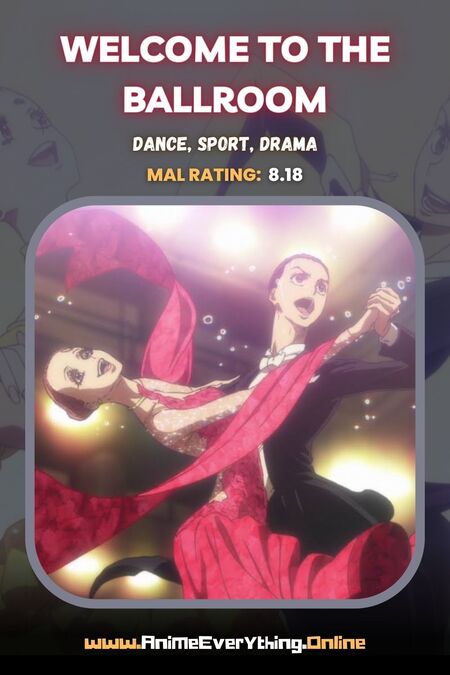 This anime is about competitive ballroom dancing and is quite famous for its true depiction of this dance style. It is also a motivational story for those who are shy and lack confidence.
The story follows Tatara Fujita, an under confident and shy boy who easily gets uncomfortable in front of people. Although he never had any goal to become a dancer, his thoughts change after meeting Kaname Sengoku, who becomes his mentor and teaches him different techniques of ballroom dancing. Tatara becomes a completely different person and starts competing in the dance tournaments.
Final Words
I hope this list makes it clear how difficult it is to become a Dancer and it is NOT easy at all. Besides dancing, these anime teach you a LOT of other things including hard work, patience, and how to communicate with people around you.