This article, 'The 6 best Seinen anime' was written by Sujith Kumar. More about the author at the end of the post!
---
A Seinen series is a manga or anime with a more adult plot than usual. It deals with very complicated problems and often has very violent scenes, and even sex in some instances.
However, it is often confused with the Shounen genre. What differentiates Seinen from Shounen is that its plot are aimed at a more mature audience.
Generally, Seinen series have a great dose of reality in them (a lot of them are set to be in real life situations), which makes us go deeper into their world and feel identified with what the character's lives.
Now that you know what Seinen is all about, check out our list of the best 6 Seinen anime you just need to watch!
Top  6 Seinen Anime of All Time!
Monster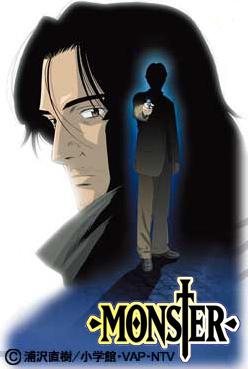 The story is centered around Dr. Kenzo Tenma, a brilliant Japanese neurosurgeon living in Germany. His career was on the rise, and his personal life was going very well too. However, one day he is tasked with performing surgery on a famous opera singer. Right after successfully completing the surgery, he is confronted by a family member of another patient who had died while waiting for his surgery. Because of the celeb's social status, the hospital's director had ordered Tenma to take care of him first. This resulted in the death of the other patient on whom Tenma was originally planned to perform surgery upon.
This incident sparked a series of events where Dr. Tenma will had to decide what is right and what is wrong. Ultimately, his decision got him where Tenma became the primary suspect in the murder case of the hospital's director!
It's one of those series that you just can't stop watching. You will keep going from one episode to the next until you've binged on for hours. It has a lot of intriguing characters, nerve wrecking plot twists and an amazing yet mysterious villain.
Berserk (Kenpuu Denki Berserk)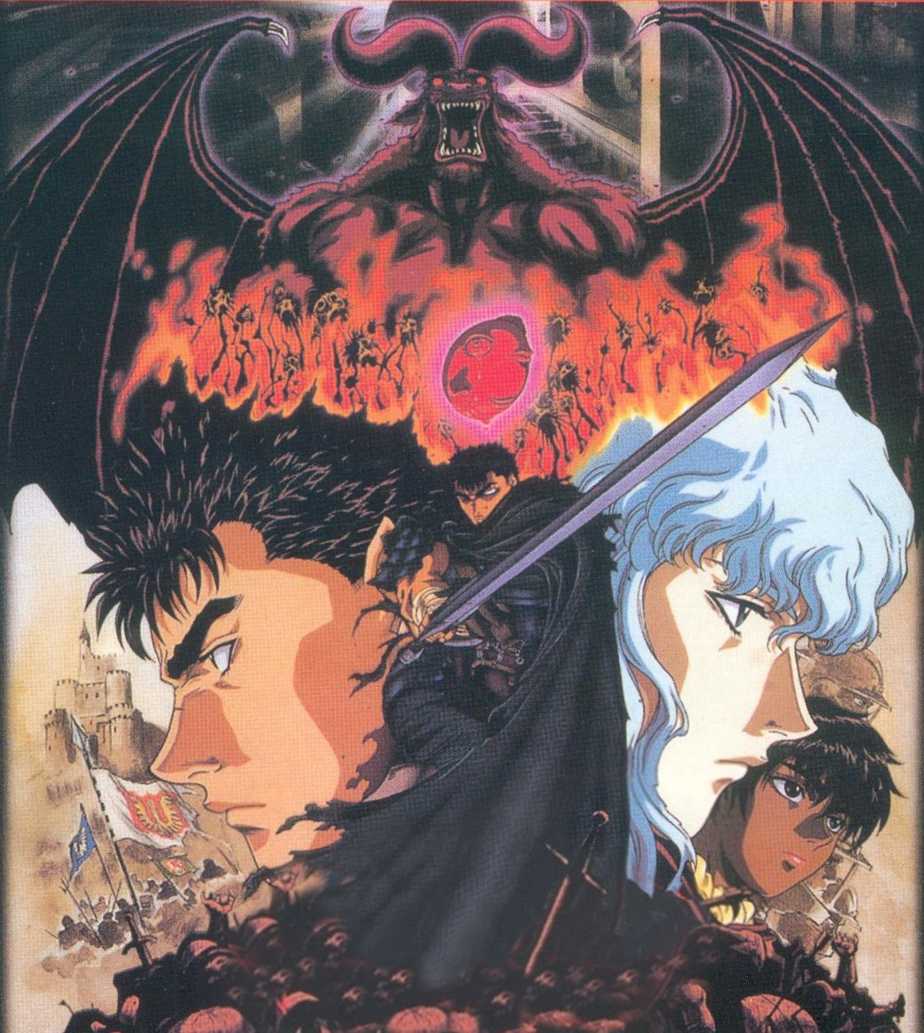 "Berserk" is a fascinating story about mercenary warriors who made a living fighting against other sides, and against monstrous beings of great power.
Its history takes place largely in the kingdom of Midland, a city that emerged from the ashes of an ancient empire that was ruled by the Skull Emperor.
Guts is our main character and we meet him as he struggles to survive the hostile world around him.
During his development, Guts meets and allies himself with a group of mercenaries led by Griffith, who sooner becomes his best friend. He also meets Casca, who has a deep love interest in Griffith.
After that, the story develops around these three characters. Guts lives from day to day, with the only desire to become stronger than his friend. Griffith leads a group of war mercenaries called the "Falcon Gang". Their end goal is to have their own kingdom.
ERASED (Boku dake ga Inai Machi)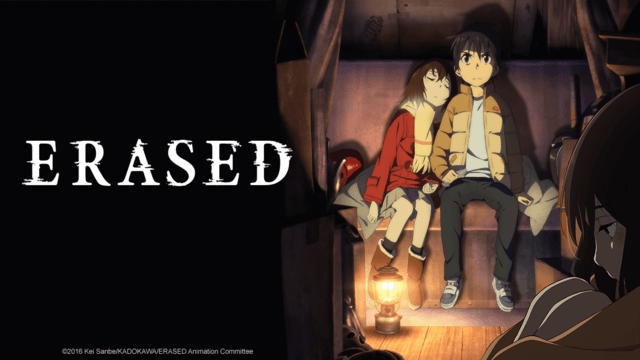 Satoru Fujiwa, is a 29-year-old adult whose dream of becoming a mangaka could not be realized. This led him to work as a delivery man in a pizzeria.
As cliched as it may seem, he has an ability to go back in time, which he calls the "Revival." This is activated sporadically when something bad is going to happen, giving him the opportunity to prevent such any disaster.
During one such revival, his ability takes him back 18 years into the past; now he will have to get to work to prevent the horrible crimes that happened in his childhood and fix his future.
As an elementary school student, he had one month before his classmate Kayo Hinazuki mysteriously disappeared.
Satoru will now have a new and important mission: to save Kayo and understand how and why she disappeared. Anime like Erased have very interesting story filled with amazing characters which you will love to binge watch!
Vinland Saga
This anime presents a wonderfully established historical premise. It has complex themes articulated with a great construction of the world and a story as intimate as it is sophisticated.
The plot takes place in England in the early 11th century and focuses on the Viking conquerors. Young Thorfinn grows up listening to stories of sailors who traveled the ocean to reach heavenly land known as "Vinland."
Vinland is a warm place with a fertile land. Importantly, it is a place of peace where there is no fighting like the rest of the world.
While the war between England and the Danes is getting worse, death has become a commonplace. The Vikings officiate as mercenary nomads, strategically allied with the King who paid more and better.
As a result of this chaos, Thorfinn decides to take revenge on the man responsible for the death of his father, the great Thors.
Mushishi
The "mushis", in the mythology of the anime, are special beings. They don't possess much form but represent a spiritual symbolism as invisible supernatural mythological beings.
Mushishi have the ability to see these special beings. When Mushis mix with human beings, it usually represents a problem. This is because with powers usually come certain problems.
Ginko knows many people who will mix with these beings whether they want to or not. As a result, in the course of the story we will realize which is the true identity of Ginko.
Mushishi is a work of art, a truly unique anime. Each self-concluding chapter contains a story that can be wonderful, sad, happy, dramatic or even cruel.
In conclusion, with incredible landscapes that overflow nature everywhere and an atmosphere in an ancient Japan focusing more on smaller towns, villages or independent houses, this is an anime which you'll enjoy for hours on end.
March Comes in Like a Lion (3-gatsu no Lion)
The story tells us about Rei Kiriyama, a 17-year-old boy who returns to school after a one-year absence. This is because he focused on being a professional player of Shogi (a Japanese game similar to chess).
Rei lives alone and separated from his adoptive family because of complex circumstances. His entire family died in a traffic accident; thus, he developed a secluded personality dedicated to his own survival.
On a cold night, he ends up in the village of March, where he meets Akari. She is the eldest of the three Kawamoto sisters, whose mother has died. Thus, she has to take care of her other two sisters: Hinata and Momo.
The Kawamoto sisters help him to find a new path in life that will allow him to move on to a new direction in March, where the cold gives way to the heat and not that which comes from his depressed past. An anime with very mature themes, complex characters and fascinating character development.
Conclusion
These are 6 of the best Seinen anime you can watch right now. We highly recommend each and every one of them. Above all, they are well made, complex, thrilling and extremely satisfying!
---
Author Bio: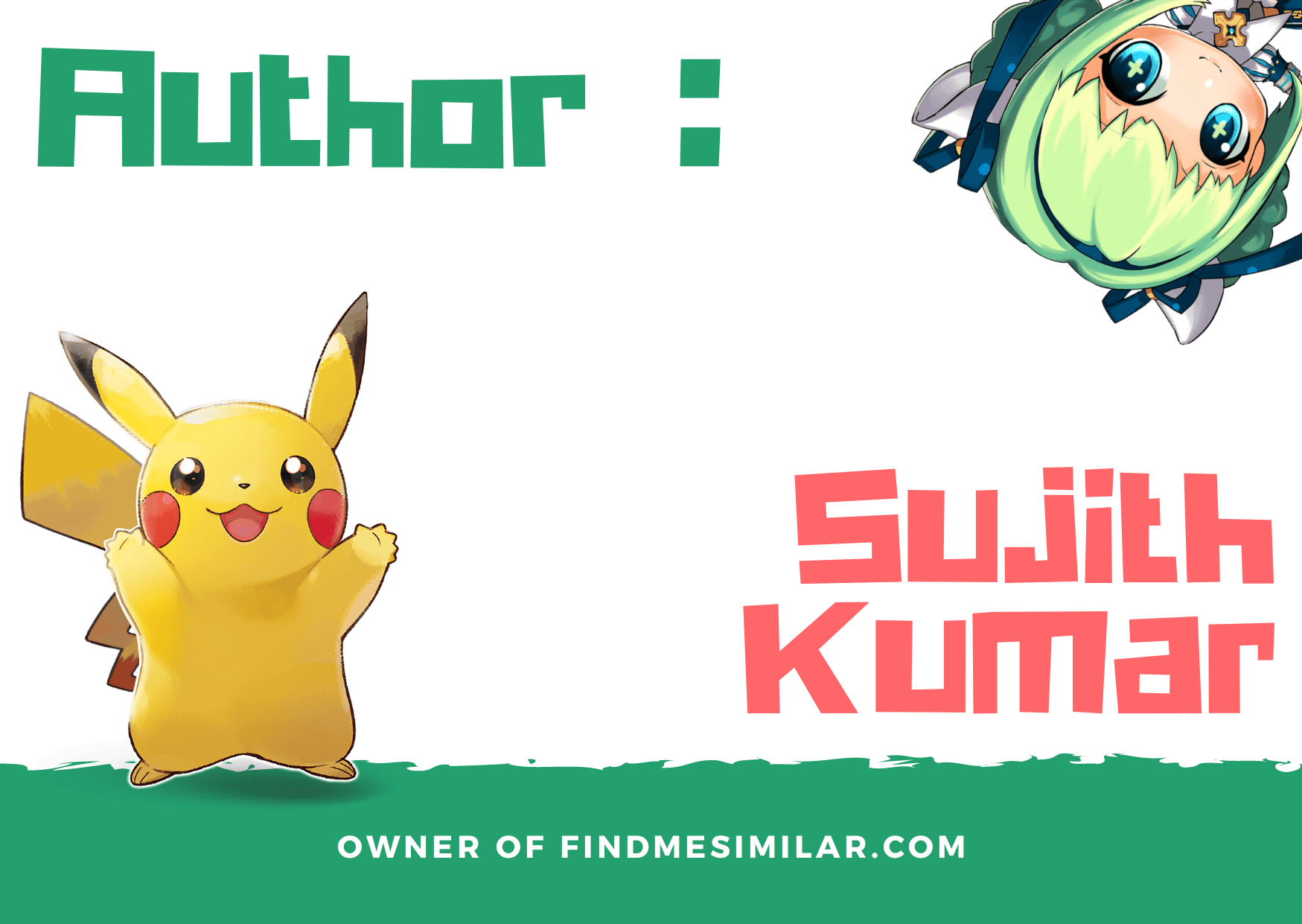 Sujith Kumar is a writer and owner of findmesimilar.com which provides similar games, movies, TV shows and anime recommendations.