Isekai Ojisan, also knkown as Uncle From Another World is a Netflix Isekai anime that became popular recently. The first season aired from Jul 6, 2022 to Mar 8, 2023. The show got so popular that there are thousands of fans eagerly waiting for Isekai Ojisan season 2.
As of November 2023, we have no official news regarding the sequel. However, it is possible to estimate the release date based on several factors. In this article, I'll be predicting the potential release date and its plot. I'll also talk about the manga status and source material availability.
So without further ado, let's get jump into the topic!
Isekai Ojisan Season 2 Overview
| | |
| --- | --- |
| Name of the Season | Isekai Ojisan |
| Season Number | 2 |
| Genre | Isekai, Parody, Otaku Culture |
| Uncle From Another World initial Release Date | July 6, 2022 |
| Uncle From Another World Season 2 Release Date | To be announced |
| Uncle From Another World Season 2 Manga Chapters | Chapter 34 and beyond |
Isekai Ojisan Season 2 Release Date & Renewal Status
Unfortunately, Uncle From Another World Season 2 lacks a release date, and its renewal status remains uncertain. It might return in the future, with updates expected this year, but production likely extends into the following year.
A shortage of source material poses a challenge, as Season 1 closely adapted the available Uncle From Another World manga. With the author's production pace, Isekai Ojisan Season 2 may emerge around 2026 or 2027. However, it is difficult to predict an exact release date.
I'll keep this page updated whenever new official announcements are made.
Also Read >> 13+ Best Isekai Anime On Netflix That You'll Love
There is a Strong Chance For Renewal
The manga of Uncle from Another World has sold around 2 million copies, showing the popularity of the series. The only problem is the lack of manga chapters. Once the author publishes more volumes, we will most likely get a sequel.
Not to mention, this is one of the animes that Netflix has had a huge success with. So, Netflix will surely be interested in producing Isekai Ojisan season 2.
Also, the ending of the first season left fans with many unanswered questions and a cliffhanger. This hints at a possible second season. 
Is There Enough Source Material For Uncle From Another World 2?
The anime is adapted from the manga series of the same name. It started publishing onJune 29, 2018, and it is still releasing periodic updates. It has 10 volumes so far, of which the latest Japanese volume was published on September 22, 2023.
The first season of Uncle from Another World covered the story until Volume 7, Chapter 33. If the sequel follows the same pace, then we need at least 14 volumes in total for the renewal. But there's only 10 so far.
So, there is not enough source material for Isekai Ojisan season 2. However, considering the author's pace of 2 volumes per year, we can expect the sequel around 2026 or 2027.
What Will Happen in Isekai Ojisan Season 2?
In Uncle From Another World Season 2, Takafumi and Fujimiya join Ojisan on new adventures. It continues from manga chapter 34 onward.
We will get to see more hilarious adventures of Uncle in the Isekai world. In the real world, we will see Takafumi use Uncle's magic to help him in his daily life. There will be an action-filled dungeon exploration story.
We will also get to see the poor Elf getting misunderstood by Uncle over and over again. This will lead to hilarious and heartwarming moments. 
Also Read >> Arifureta Season 3 Confirmed: Release Date, Plot & More!
Which Studio Will Animate Uncle From Another World 2?
Studio AtelierPontdarc is a brand new Japanese animation company that has only animated two series so far. One is Isekai Ojisan, and the other is Ganbare Douki-chan.
Considering that Ganbare Douki-chan already received a second season from the studio, Isekai Ojisan might also follow the same pattern.
So, AtelierPontdarc Studios will most likely handle Uncle from Another World season 2.
Isekai Ojisan 2 Voice Actor Cast
| | |
| --- | --- |
| Character | Japanese VA |
| Ojisan | Takehito Koyasu |
| Takafumi Takaoka | Jun Fukuyama |
| Elf | Haruka Tomatsu |
| Mabel Rayveil | Aoi Yuuki |
| Sumika Fujimiya | Mikako Komatsu |
Where can I watch Isekai Ojisan Season 2?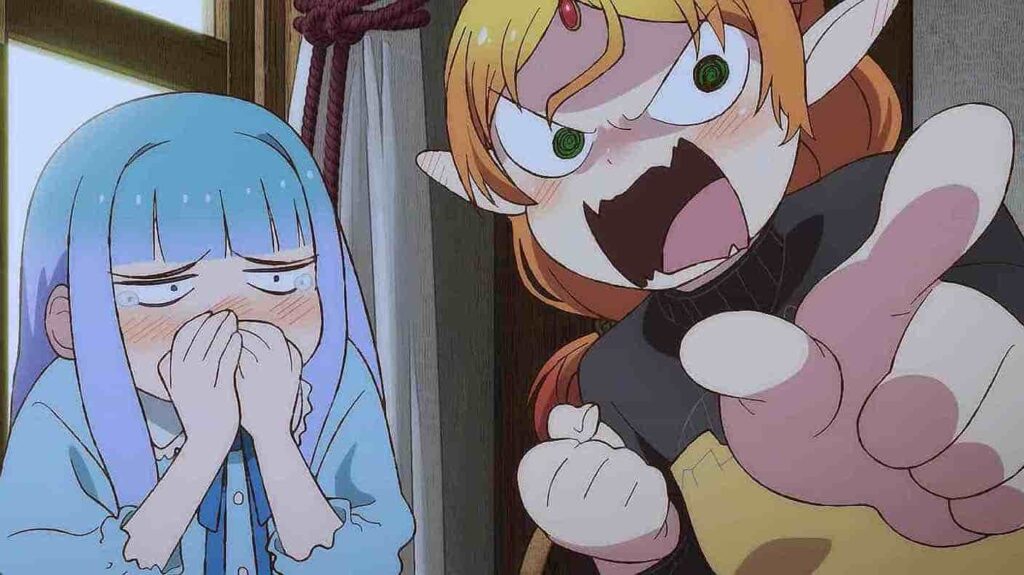 Netflix has exclusive rights to distribute the Isekai Ojisan series. So, the second season will also be available on Netflix once it is released.
However, if you're fine watching offline on DVD, then Blu-ray is a great option. Once the new season ends, its Blu-ray edition will be released. It can be purchased from retailers like Blu-ray.com and Amazon.
That's it for this post! These are all the latest news about Isekai Ojisan's second season. We don't have a release date yet. The production is not confirmed either.
However, there are strong signs that a sequel will be released once the author finishes writing a couple of more volumes. Anticipate the sequel to release around 2026, or 2027 due to lack of source material.