Anime games have been a forerunner in the gaming genre for a long time. While it is very hard to find quality games on Android y iOS, there are loads of them available on PS4. This is why it is very important to choose the best games that will give you a smooth gaming experience and not waste your time. Below you can find a list of the top 10 best PS4 anime games that will get you hooked within a few hours.
10. BlazBlue: Batalla de etiquetas cruzadas
As the name suggests, BlazBlue is based on an online PvP mode where you will be engaging in cross-tag battles with other players. It is a fighting genre game with epic visuals y dashing moves. There is also a bit of a storyline in the game, but since it is not the main focus, it can feel a bit bland. 
The gameplay is aesthetically pleasing, with a variety of characters available for you to control. This game has also focused quite a lot on the fanservice aspect, which makes it further appealing to the players.
9. Persona 5
Persona 5 is a story mode PS4 anime game that will keep you hooked with its long and elaborate storyline. The developers have given specific attention to providing as much content to the gamers as possible, with over 50 hours of gameplay. 
And the best part is that it doesn't even count the innumerable side quests and character progression you can do. The grind required to upgrade equipment can feel a bit boring, but the storyline makes up for it easily with its thrills and twists.
8. Sword Art Online: Fatal Bullet
Sword Art Online is itself an anime that is based on a virtual reality game. Hence, it is no surprise to see that a PS4 anime game exists for the same. As usual, it is an action-packed role-playing game where you will start with a totally different character. 
You can customize it however you want, and it will end up with Kirito and his friends on their epic adventure. There is also a kind of guild system in the game where you will be posted to various missions and you can accept them to gain handsome rewards. You will also have to focus on upgrading your character to progress further in the story.
7. Attack on Titan 2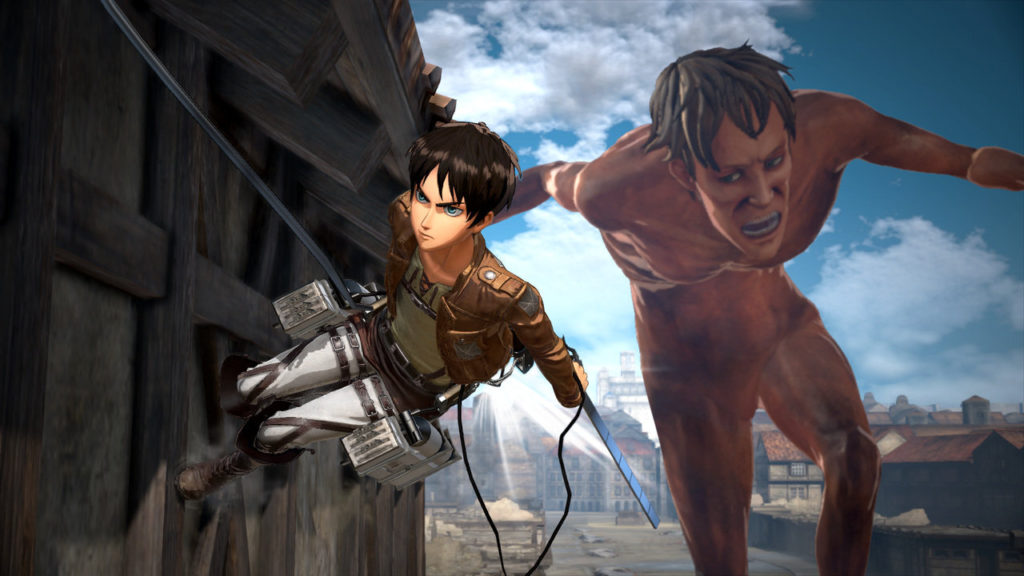 Attack on Titan 2 is hands down one of the best anime games you will find on a PS4. The goal of the game is the same as in the anime, which means you have to slay countless titans with your assigned character. Since it is an RPG, you will obviously get to progress through a storyline, but it won't be strictly following either the manga or the anime. 
Despite that, the gameplay is superb and you can explore a lot in this open world with maneuvering gear and weapons that will make your gaming experience one to remember.
6. Steins; Gate Elite
One of the most highly rated anime ever has also got its own PS4 anime game. The best thing about Steins; Gate Elite is that it follows the story of the anime perfectly, making it easier for the players to explore the game. Many of the cutscenes are also from the animation in the series, which makes for a quality gaming time. 
But to raise the stakes even higher, the developers have made sure to include portions that have never been seen before in the story, which has further piqued the interest of the players. By providing exclusive in-game content with an interactive system, it has certainly become a high quality anime game.
5. Cuento de hadas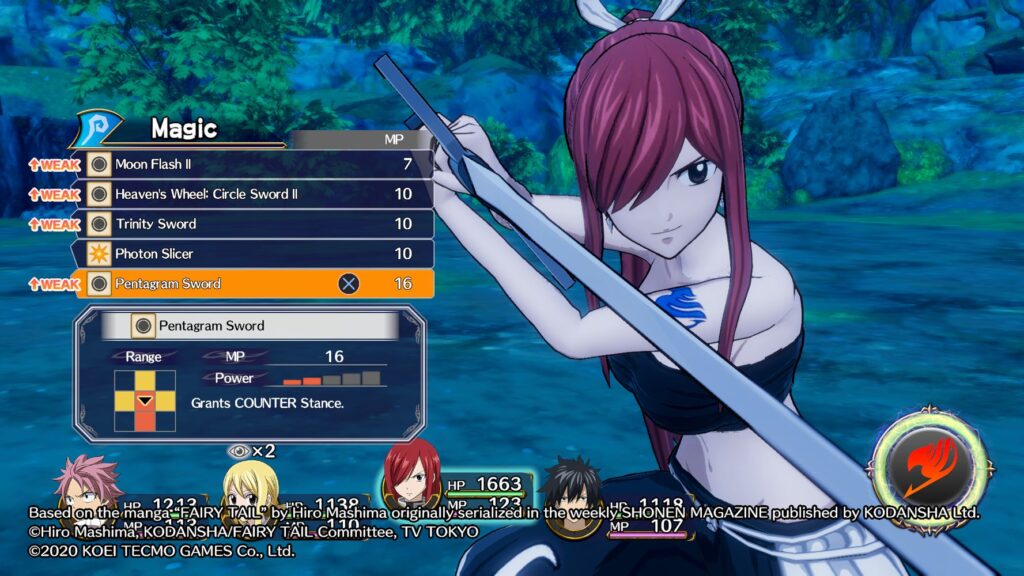 Your favorite fanservice anime is now available as a PS4 anime game. The plot is very close to the main storyline, with a turn-based system that adds an extra layer of spice to everything. It has got numerous caracteres from the game that you can add to your collection and level up slowly. 
Each of them comes with a unique set of powers, and you need to keep that in mind when you are playing this game. There are side quests available too, if you want a change of pace from the intensive main plot.
4. Captain Tsubasa: Rise of the New Champions
Captain Tsubasa is an anime that burst onto the scene around the 90s. It is crazy to think that its game is still as popular as ever even though we have seen numerous sports anime released after it. The main reason for this game's popularity is that it is based on football. 
The game does a great job of sticking to the story of the anime as we get to see the featured characters too. Captain Tsubasa's main attraction is the scenes during the football match where you can execute various moves to your liking.
3. Berserk and the Band of the Hawk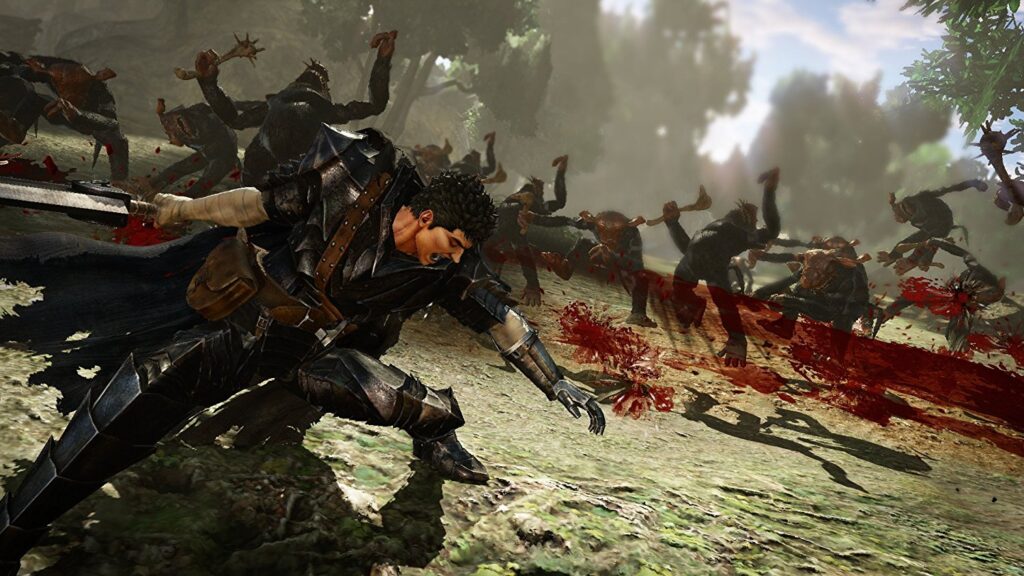 Kentaro Miura has given us a masterpiece in the form of Berserk, which has since then been produced into a PS4 anime game. Enloquecido is an anime that portrays a lot of gore and bloodshed, which makes it stand out from the others. 
Fans will be happy to know that the game has remained true to the original theme of Berserk as you play through this adventurous game. You will get to control Vísceras and play out his story as he encounters strong foes and slashes past them.
2. Dragon Ball Z: Kakarot
Bandai Namco has fulfilled the dreams of every Dragon Ball Z fan out there by giving us this particular anime game on PS4. While there are many Dragon Ball Z games out there, very few of them have been able to live up to the standards set by the anime. 
This game brings you into the open world of Dragon Ball Z where you will be following in the footsteps of goku. There are loads of action scenes, and you can play them out to your heart's content. And if you ever get bored, you just need to try the side quests for some change of pace and relaxation.
1. Naruto Shippuden: Ultimate Ninja Storm Trilogy
The Ninja Storm Trilogy of Naruto Shippuden is hands down the best PS4 anime game you will ever find. naruto is already a popular anime, so the game developers had to be extremely sure in order to make a game that would not disappoint the majority of the fans. 
This trilogy is an action RPG where you will get to experience the entire story of Naruto all over again through the form of a game. There are cool characters, epic fight scenes, and all our favorite jutsus that made us fall in love with Naruto.