Ecchi anime's popularity has grown quite a lot in the past few years. This is a genre that anime fans get exposed to during their adolescence, and it stays with them into adulthood. There have been multiple ecchi anime produced over the years, some of which can even be regarded as borderline hentai.
That's right! The thin line that separates an ecchi anime from a hentai is almost indistinguishable in the titles below. We have listed all of them in this article, and hopefully they will provide you with the entertainment you are searching for.
Top 15+ Best Ecchi Anime That Are Borderline Hentai
Interspecies Reviewers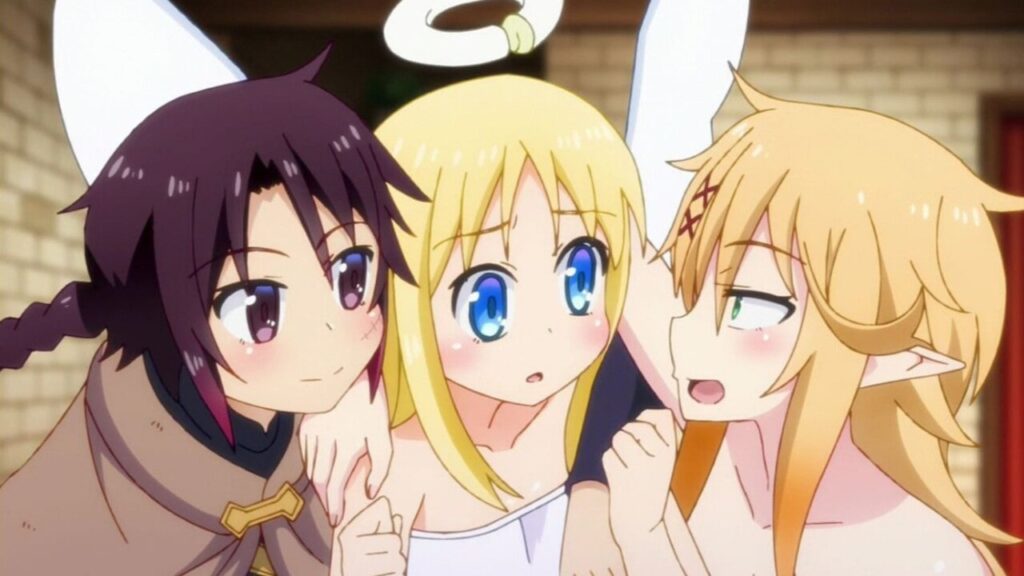 This anime is a household name among all Ecchi lovers. Anyone who has completed the series is well aware of its borderline hentai scenes. As the title suggests, the story comprises a number of girls from various species, including some exotic slimes.
They certainly make some juicy content, as the inhabitants can go to various pleasure houses to find them. The men in this plot are spoilt for choices as they find it difficult to quench their thirst with. 
Among them exists a certain group of people who have voluntarily come forward and agreed to help the people in picking the best succubus girls. Their adventures take them from one brothel to another as they make up their ratings, which also provides for some hilarious moments.
Redo of healer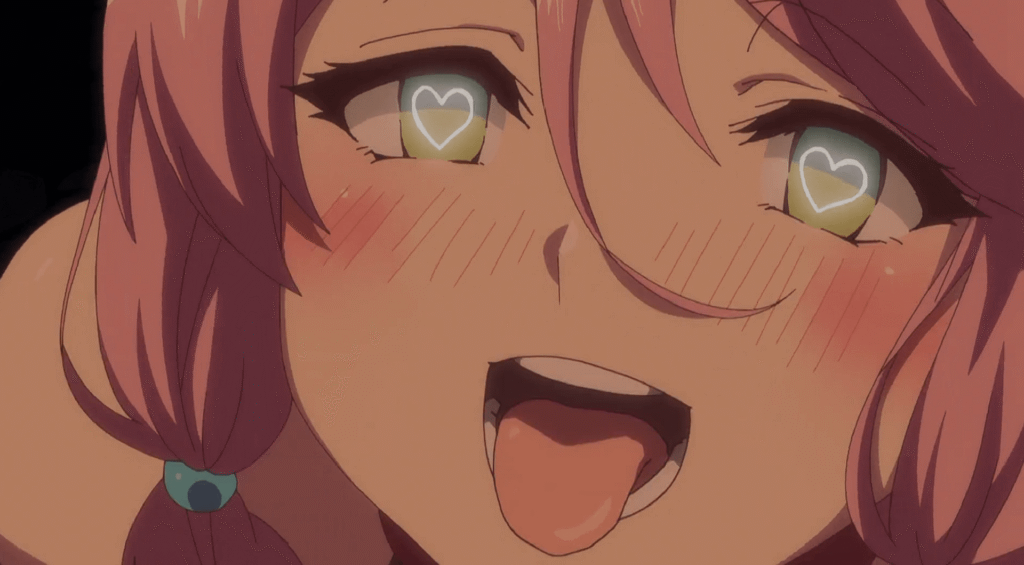 As a healer, one should always be treated with care and respect, as he or she forms a vital member of the party. But in the case of Keyaru, it turned out to be the exact opposite. Keyaru's healing power was very special.
No matter the extent of the injury, Keyaru could completely bring them back to their best. This is why people started to misuse it, and he had to undergo some painful agonies. On the flip side, he started collecting the abilities of all those he had healed in the past. 
So when he was at his breaking point, he released his full potential and healed everything back to the past. Now Keyaru has the chance to walk the same path once again and take his revenge on everyone who made him suffer miserably.
Testament of Sister New Devil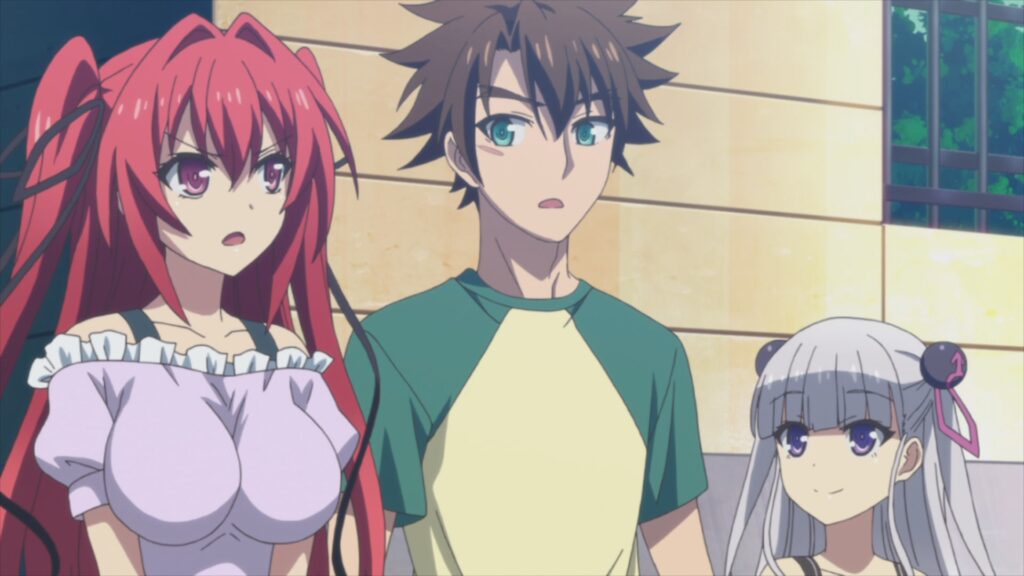 We have come across another fan favourite ecchi anime that is also borderline hentai. All the viewers of this story have wished deeply that they were in the main character's shoes. The name of our hero is Basara Toujou, whose life turns upside down when two new step sisters get introduced to him.
Straightaway, he runs into one of them completely naked and starts off on the wrong foot. They are the Naruse sisters, named Mio and Maria. Things stay normal only for a short time as the girls are revealed to be a demon lord's daughter and her succubus servant, respectively. 
As a reaction to that, Basara also reveals her real identity as a hero whose job is to fight against demons. But he decides to shift his priorities to her sisters and decides to protect them from any kind of harm.
Overflow
It is always nice to get in touch with your childhood friends. Our main character in this series had a similar experience when Ayane and Kotone Shirakawa hoped for a visit. This sibling duo had no idea that our guy, Kazushi Sudou, is a big pervert.
One of them discovers that Kazushi is secretly using their lotion in the bath, thinking they wouldn't notice. In order to make him flustered, they also join him and make up for some pleasurable watchtime for the viewers. The ball is in Kazushi's court, and it remains to be seen whether he can remain oblivious to their hotness.
Kiss x Sis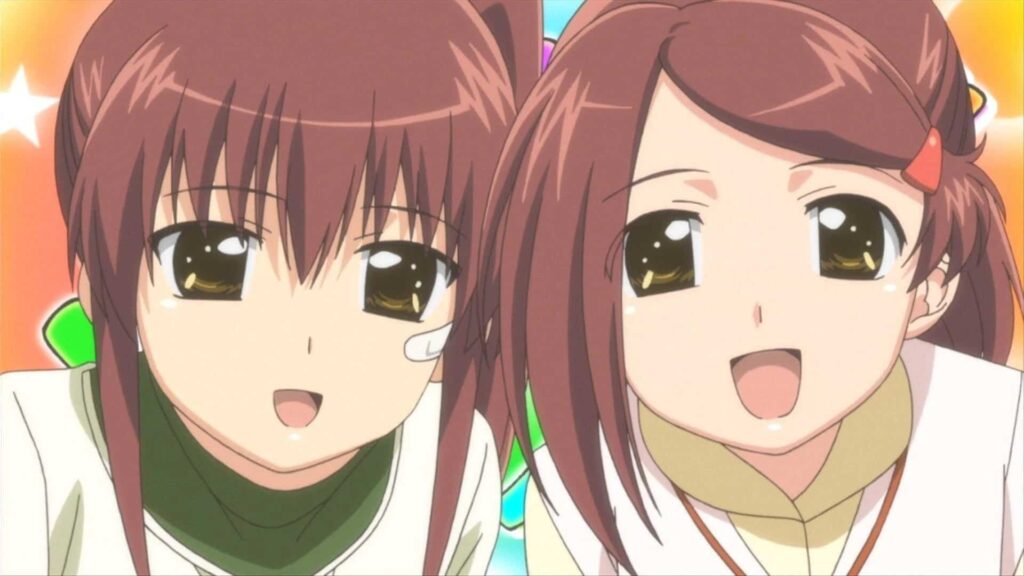 Keita Suminoe gets a double bonus when his father decides to remarry after the death of his mother. Not only is he introduced to a new step mother, but a pair of twin step sisters also take up residence in his house.
Although they grow up like normal siblings, everything changes after hitting puberty. His step sisters are now so into him that they want him for themselves at any cost. Their parents are also fine with the sisters marrying Keita, which further complicates things for him.
It seems like Suminoe wants to keep his relationship with his sisters purely on a platonic level, but their over the top advances may be too hard to resist.
The qwaser of stigmata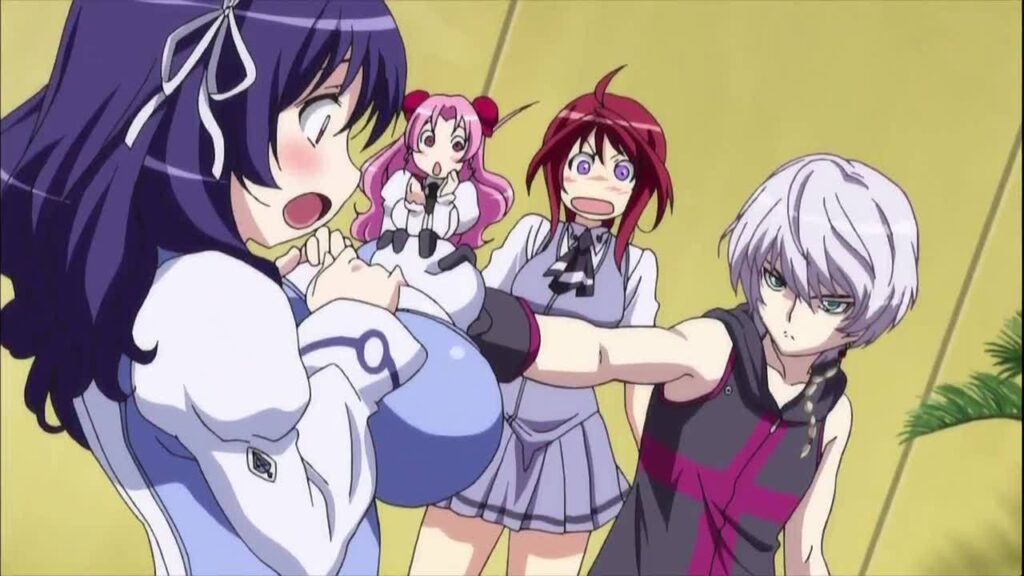 This borderline hentai anime also involves an engaging plot. It involves two siblings, Mafuyu and Tomo, whose father had gone missing under mysterious circumstances. One fine day, they encounter a silver haired boy who suddenly goes invisible while they are trying to help him.
To further complicate things, a fire breaks out in the church holding the icon that their father left behind. This time it was the turn of the silver haired boy named Sasha to protect his saviors.
It is further revealed that he has the ability to manipulate an element, which can only be achieved through breastfeeding. Amidst such confusing events, Sasha gets admitted to the school of Mafuyu and Tomo as they seek to uncover the mystery of their dad.
Hybrid x heart magias academy ataraxia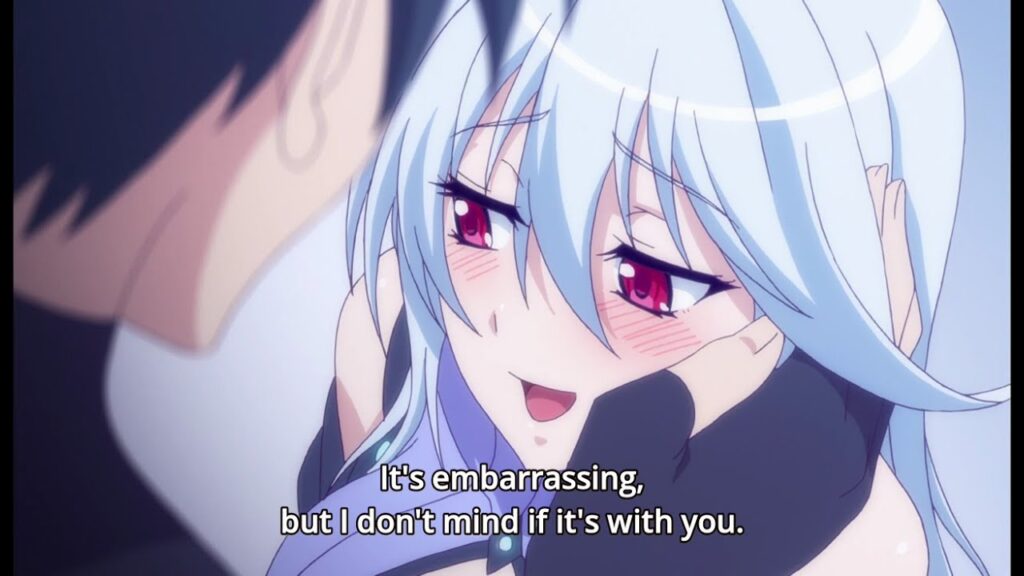 The basis of this story revolves around a special ability called Heart Hybrid Gear. Hida Kizuna is a possessor of that said ability, but it is very meek compared to others. Instead of using his ability to fight off enemies, his role in this story turns out to be something extremely erotic.
There is a strategic defense school full of busty girls with powerful HHG capabilities. Kizuna's role is to engage in adult activities with those girls, which in turn will replenish their energy and allow them to fight for longer periods.
This in turn is of course a dreamland for our dear protagonist. Every guy would love to swap places with him in this Ecchi anime, which is undoubtedly borderline hentai.
25-sai no Joshikousei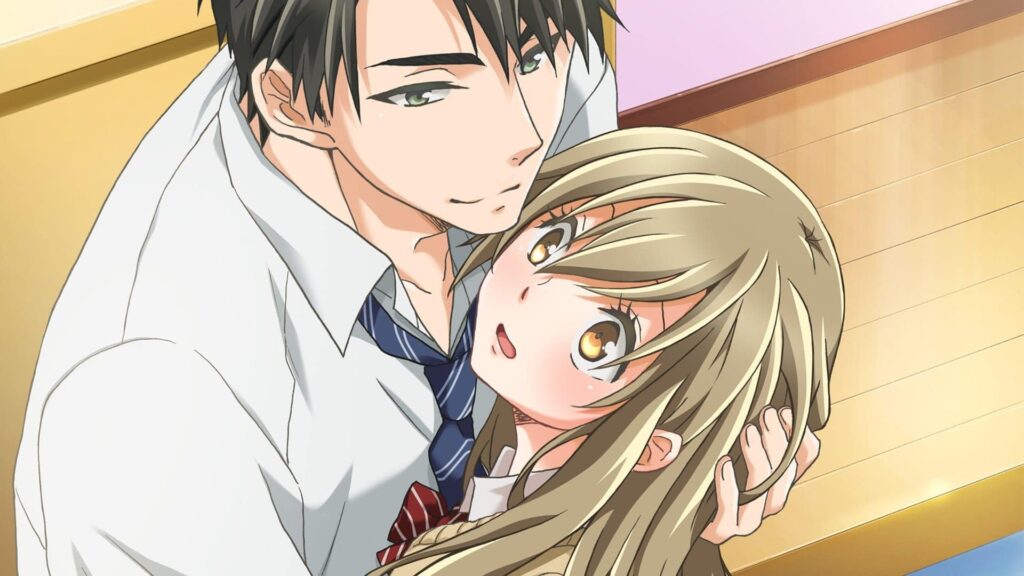 Usually the end of one's school life marks a beautiful chapter in our lives. Each of us yearns for it to replay over and over, but it only remains as a memory. In the case of Hana Natori, things become a bit different.
Hana has a cousin who goes by the name of Kaho Miyoshi, and she absolutely hates going to school. Natori's aunt somehow persuades her to take Kaho's place, which she reluctantly agrees to. As luck would have it, her classmate is now a teacher in that school who makes no mistake in recognising the beautiful Hana. 
But instead of revealing her secret, he lands a kiss on her, which completely shocks Natori. Things take a romantic turn, and the fans are treated to a fill.
Skirt no naka wa Kedamono Deshita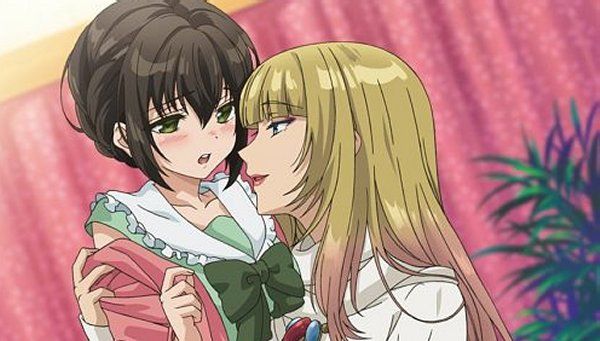 Yuri fans, assemble! Or maybe not. This story is about Shizuka Kominami, who has a very shy personality. One day she gathers up the courage to socialize more and goes to a mixer all by herself. In the mixer, she comes across an extremely beautiful and mature woman called Ryou Kirishima.
The two hit it off instantly, and the storyline hints at some juicy Yuri action. But the plot takes a 180 degree turn as soon as they end up in Ryou's apartment. It is then revealed that Ryou is actually a man who was crossdressing as a woman. But he has no inclination to stop their adult encounters. As a result, he even leaves behind a note that makes Shizuka aware of his intentions.
Queen's Blade
The plot of Queen's Blade revolves around a prestigious tournament. The winner of the tournament is crowned the queen of the land, and she gets the utmost respect and fame. However, luck wasn't on the side of a particularly curvy girl, who had to exit the competition early after suffering a defeat.
Another door seemed to open for her when a mighty stranger rescued her from a dangerous situation. The tables then turned immediately on this savior, and she was thrown into a prison cell. While she was rotting away in jail, the warrior she saved decided to take a u-turn from her current lifestyle, which proved to be a boon for her.
Valkyrie Drive: Mermaid
There is no way you can escape severe teasing in school if the meaning of your surname is virgin. The same is the case for Mamori Tokonome, who happens to be kidnapped one day. On waking up, she finds herself on an exotic Island with no one in sight. 
Luckily, Mirei Shikishima comes to her rescue and unlocks her hidden power with a passionate kiss. Now the only means of survival for the duo is to engage in ecchi activities, which will in turn make Mamori ready for any battle. Without a doubt, you will also get to see many ecchi scenes that are borderline hentai.
Seven Mortal Sins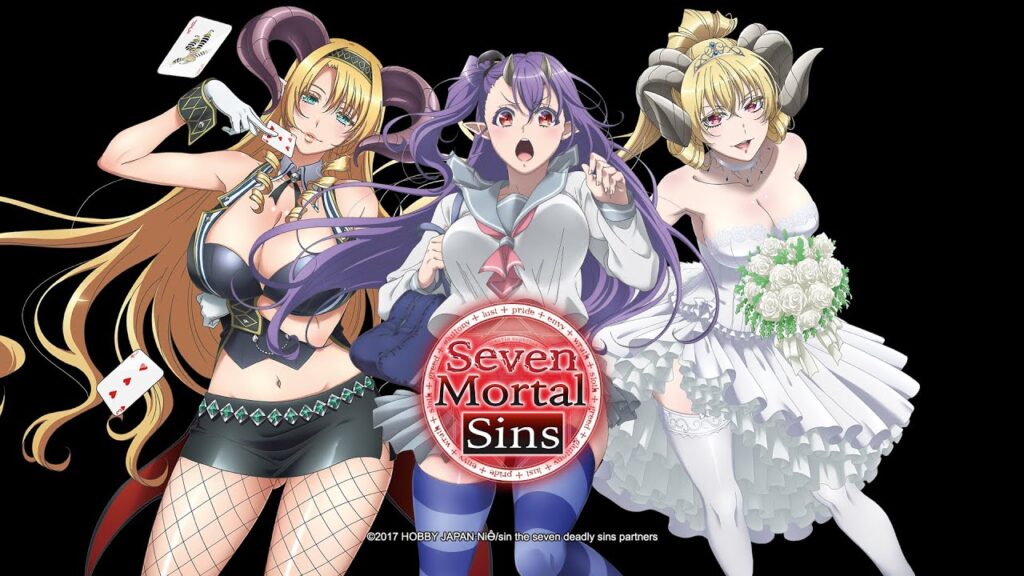 Things go terribly wrong for the Archangel Lucifer when she gets banished from Heaven. Upon reaching hell, she conspires with her fan, Leviathan. They plan to overthrow the Seven Sins and take control of hell. 
But the plan is immediately brought to a standstill after the Seven Sins contain her power and she is forced to go back to earth. Lucifer now plans to gather a team, including Leviathan, and strike once more upon the Seven Sins in a final bid to showcase her authority. It also goes without saying that her team will be full of attractive ladies.
Strike the blood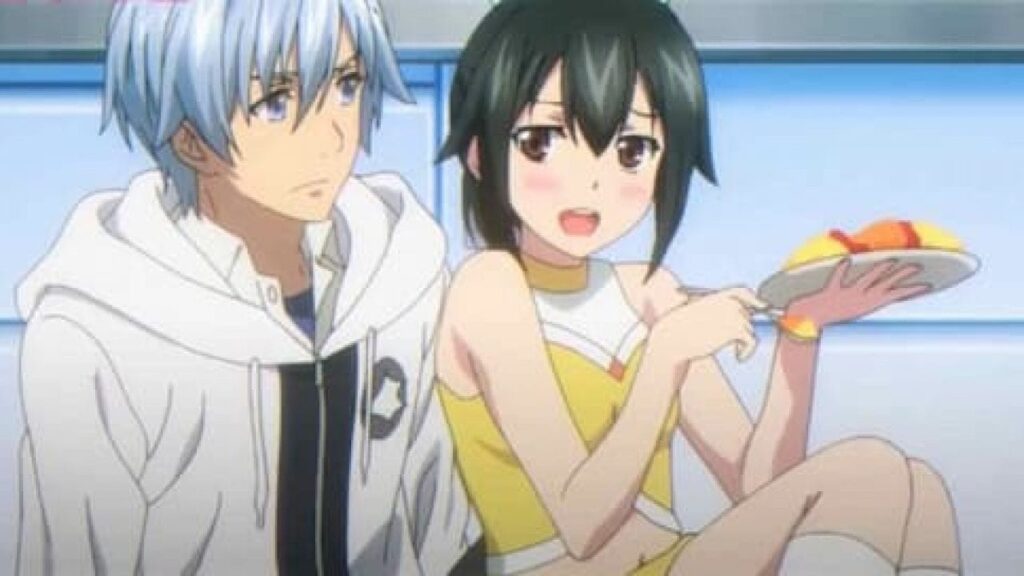 Kojou Akatsuki was spending his days peacefully on Itogami Island while studying at a high school located in the Demon District. But every good thing must come to an end, and his life is turned upside down after he happens to acquire vampire powers.
Things could be under control if it only stopped there, but to make matters worse, his powers are said to be a thing of legend. The Lion King organization immediately sends a sword shaman to put an end to the destructive potential he possesses. However, in a wild turn of events, the duo forms a bond and tries to navigate life amidst all the present threats.
Heaven's lost property
Tomoki Sakurai suffers from a strange phenomenon. Whenever he dreams of an angel, tears start rolling out of his eyes. Sohara Mitsuki is extremely concerned by the state of his friend and decides to employ the help of a sky maniac.
The maniac connects this to a strange event called the New World Order and recruits new members. They even schedule a meeting to study the sky, which completely turns around Tomoki's straightforward life. A girl with angel wings falls from the sky and immediately recognizes Tomoki as her master.
Nana
This ecchi anime, which can be considered borderline hentai, is about two Nanas, Nana Komatsu and Nana Osaki. While one yearns for true love, the other has her sights set on building a glamorous music career. Both of them are in Tokyo, but for different purposes.
Komatsu has followed her boyfriend there, while Osaki wants to take a step forward in her career. The fates of these two girls are intertwined as they meet up and begin staying in the same apartment. Will they be able to support each other on their journey and achieve their respective dreams?
To Love Ru Darkness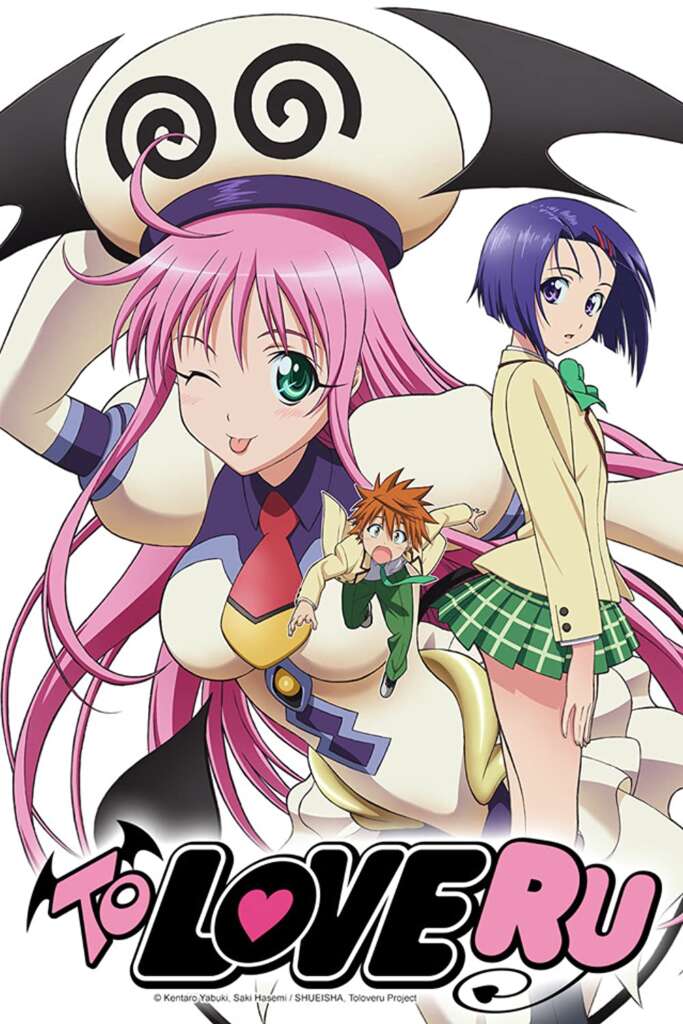 To Love Ru Darkness is one of the more popular ecchi anime with a borderline hentai plot. There have been ongoing encounters between the residents of planet Develuke and planet Earth. Lala's sisters Nana and Momo have transferred from Develuke to Earth, and it complicates Lala's relationship with Rito. 
It seems like Momo has some different intentions with Rito, and she wants to set Lala aside. Amidst this complex harem situation, the Golden Darkness enters the fray, which further complicates things. It now remains to be seen if Rito is able to tackle everything while being extremely exhausted.
That's it for this post! Hope you found something new to watch! Also, don't forget to hit the bell icon in the bottom corner to subscribe to post notification!