Fans of this lighthearted comedy anime are eagerly awaiting Blend S Season 2. The first season was a hit, and viewers are excited for more cheerful comedy. Unlike many complex anime, Blend S offers simple, enjoyable humor.
Blend S, a heartwarming slice-of-life anime with comedy, debuted in fall 2017, based on Miyuki Nakayama's 2013 manga. A-1 Pictures animated it.
Originally aired on Japanese networks like Tokyo MX, GYT, GTV, BS11, KTV, TVA, and AT-X from October 8, 2017, to December 24, 2017, and was licensed by Aniplex of America.
Fans worldwide have awaited a second season for over six years. Will it happen? Let's explore.
Blend S Season 2 Overview
| | |
| --- | --- |
| Name of the Season | Blend S |
| Season Number | Season 2 |
| Genre | Slice of Life, Workplace, Comedy |
| Initial Release Date | October 8, 2017 |
| Blend S Season 2 Release Date | No official dates have been announced |
| Blend S Season 2 Manga Volumes | Volumes 4-8 |
Blend S Season 2 Release Date & Status
Blend S initially had a slow start but eventually gained immense popularity. Especially thanks to a fun trap character that flooded social media, making a name for the show.
The anime adaptation outshone the manga, winning fans worldwide, and has a rating of 7.27 on MyAnimeList.
A-1 Pictures, the studio behind it, has not confirmed its renewal nor announced a release date for Blend S Season 2.
However, due to the series' strong fan demand and ample source material (the manga's last volume was published in June 2022), a second season renewal is highly anticipated to conclude the anime's story.
The studio has already taken on two new anime adaptations for 2024, so we will not be getting a Blend S sequel next year. Given that the anime has a confirmed renewal by the end of 2023 or the middle of 2024, the best we can hope for is 2025.
Is There Enough Source Material For A Sequel?
The manga, both written and illustrated by Japanese artist Miyuki Nakayama, spans eight volumes. It began in 2013 and ended in June 2022.
It is available in English through Sol Press in North America, where Houbunsha originally published it. The Blend S anime adapted just 3 volumes in its first season, leaving 5 volumes for potential future seasons.
While there's ample source material, the manga's conclusion may slow down advertising, and the chances of a new anime season seem unlikely.
What Will Happen In Blend S Season 2?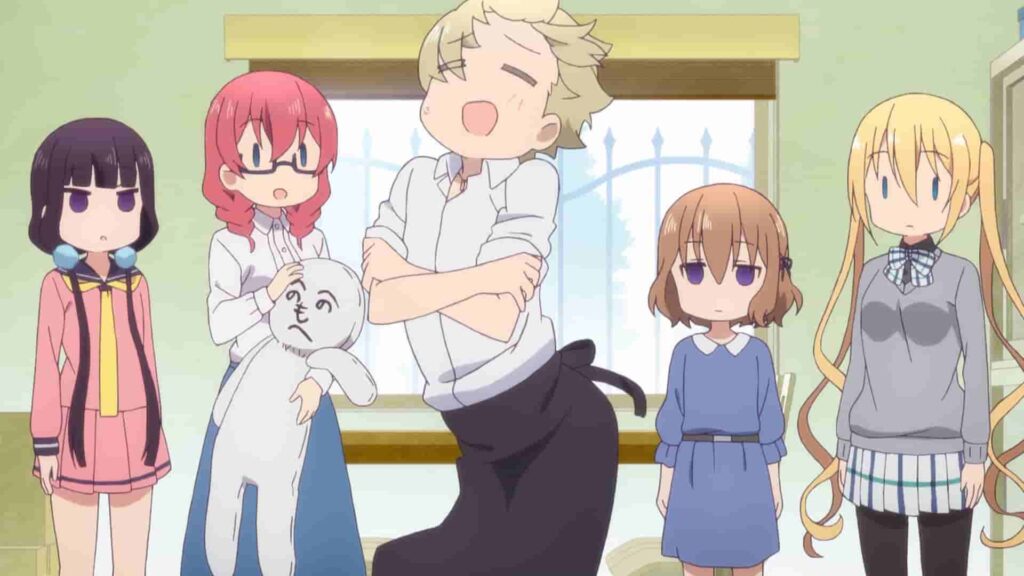 This anime centers on Maika Sakuranomiya, a high school girl who finds joy in helping others. She struggles to find a part-time job due to her intimidating smile. However, an Italian cafe manager hires her as a waitress.
The cafe assigns unique character roles to its waitresses, and Maika adopts a sadistic and evil persona to mask her smile. As she gets the hang of it, she becomes a popular member of the cafe.
The story is likely to continue in the second season since the manga has eight volumes, and the first season covered only two. Blend S Season 2 promises more character development and entertainment for fans.
Which Studio Will Animate The Next Season?
A-1 Pictures is a very popular Japanese animation studio that has worked on almost 250 series. It is responsible for hit shows like Sword Art Online, Fairy Tail, Blue Exorcist, and Kaguya Sama: Love is War.
The most anticipated Solo Leveling manhwa is also going to be adapted by A-1 Pictures.
Also Read >> I've Been Killing Slimes For 300 Years Season 2: Release Date, Plot & More!
Where Can I Watch Blend S Season 2?
You can watch Blend S season one on Crunchyroll and Funimation. These companies hold the distribution license for the show. So, we can expect the same platforms to host the second season once it is out.
In addition, the Chinese YouTube alternative, BiliBili, also has the show to stream online.
If you'd prefer watching the series offline, you can buy the latest season's Blu-ray disc from vendors like eBay or Amazon.