Did watching Black Clover fire you up and you wanna read more awesome quotes from it? If so, you've come to the right place, here I've compiled some of the most awesome Black Clover quotes!
What's Black Clover?
Before we jump into it, for those who haven't watched Black Clover here's a brief introduction. Black Clover is an awesome shounen anime about two brothers named Asta and Yuno who aspire to become the Wizard king. Although, Yuno is a natural prodigy when it comes to magic, Asta is incapable of casting spells. Despite this set back he marches forward to achieve his dream by priming his mind, body and soul.
Asta Quotes
Not giving up is my magic!

~Asta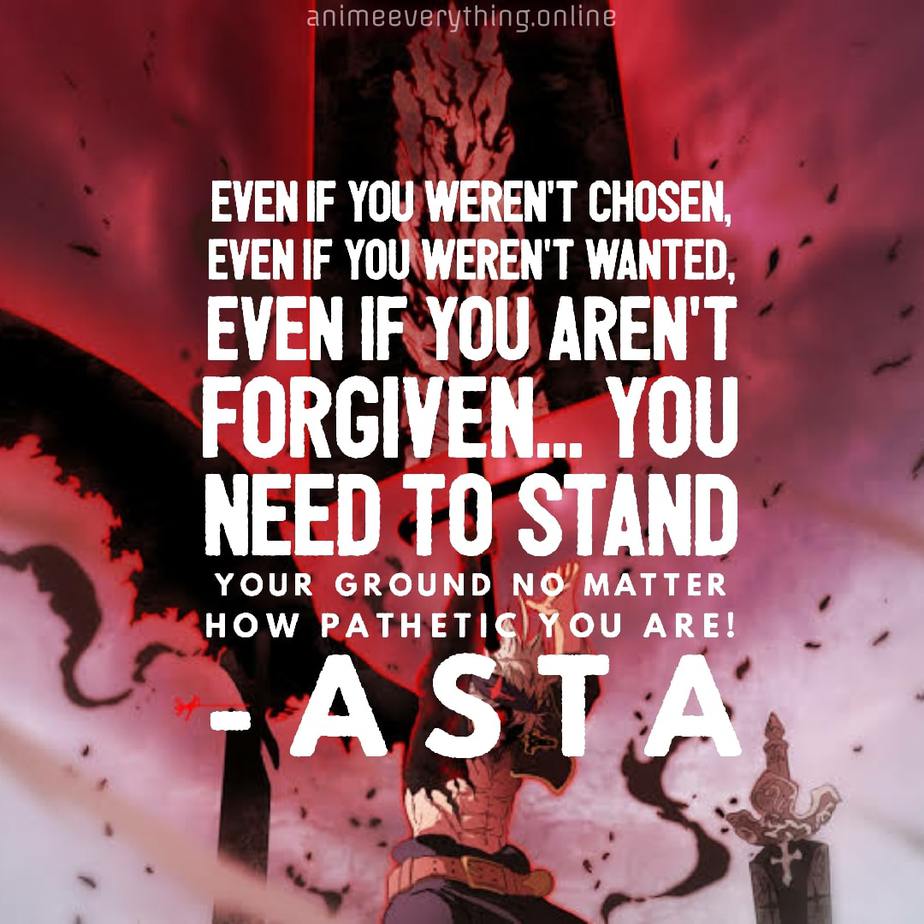 Even if you weren't chosen, even if you weren't wanted, even if you aren't forgiven… You need to stand your ground no matter how pathetic you are!

~Asta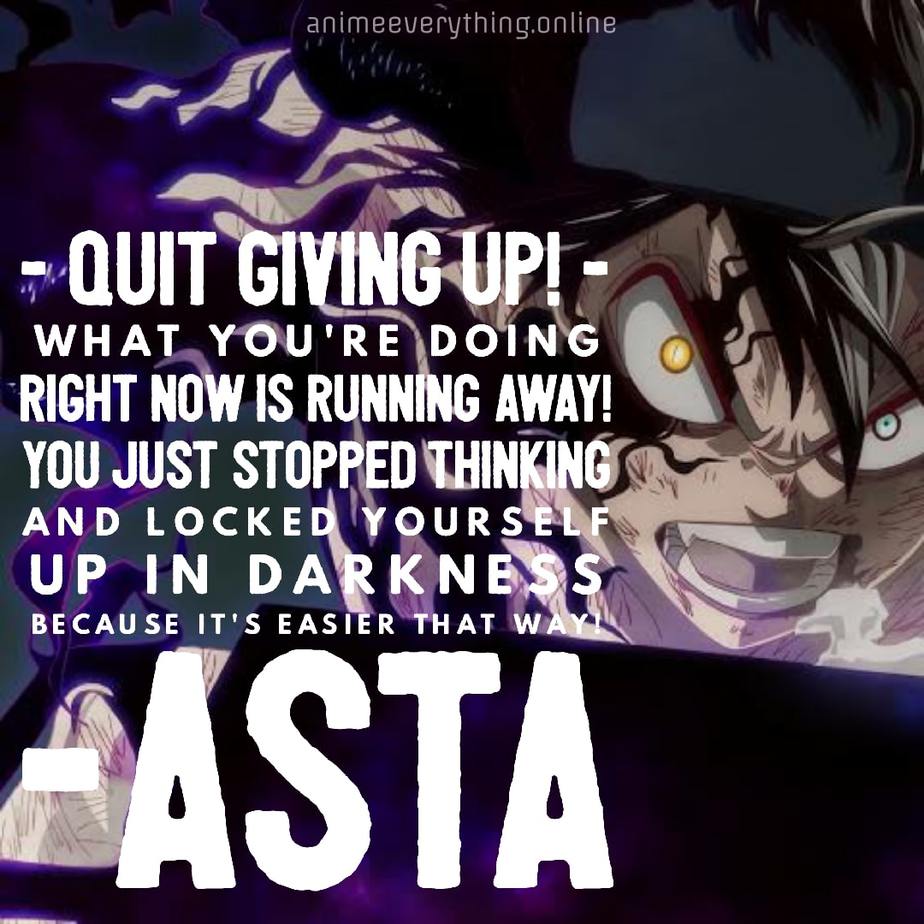 Quit giving up! What you're doing right now is running away! You just stopped thinking and locked yourself up in darkness because it's easier that way!

~Asta
If you don't give up, you'll get through!

~Asta
I've been facing adversity from the day I was born! No matter how many of you there are, or what happens, I'll overcome it all!

~Asta
As you live you lose reasons and hope. But as you keep on going, you pick up new reasons and hope.

~Asta
Yami Quotes
Surpass your limits. Right here, right now!

~Captain of the Black Bulls, Yami
Protect whatever is precious to you. One day it'll lead you to protect something else.

~Captain of the Black Bulls, Yami
Even if you think you might lose, you'll be fine as long as you don't give up! Surpass your limits. Then a path will open up for you!

~Captain of the Black Bulls, Yami
Yuno Quotes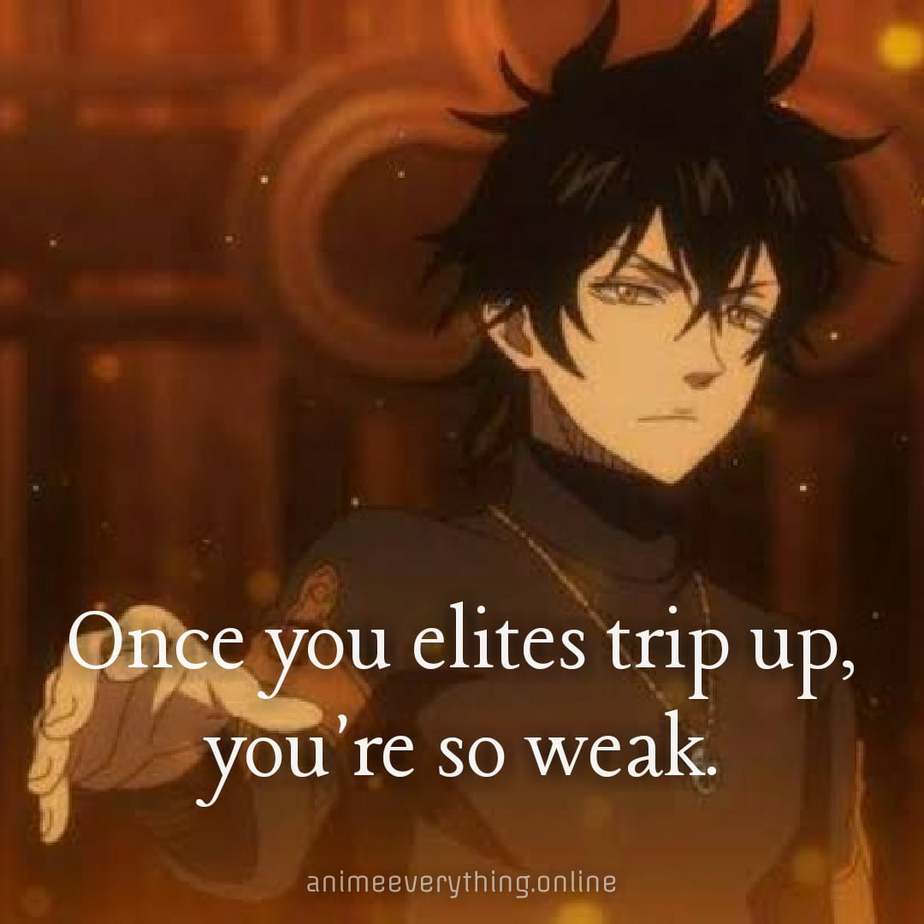 Once you elites trip up, you're so weak.

~Yuno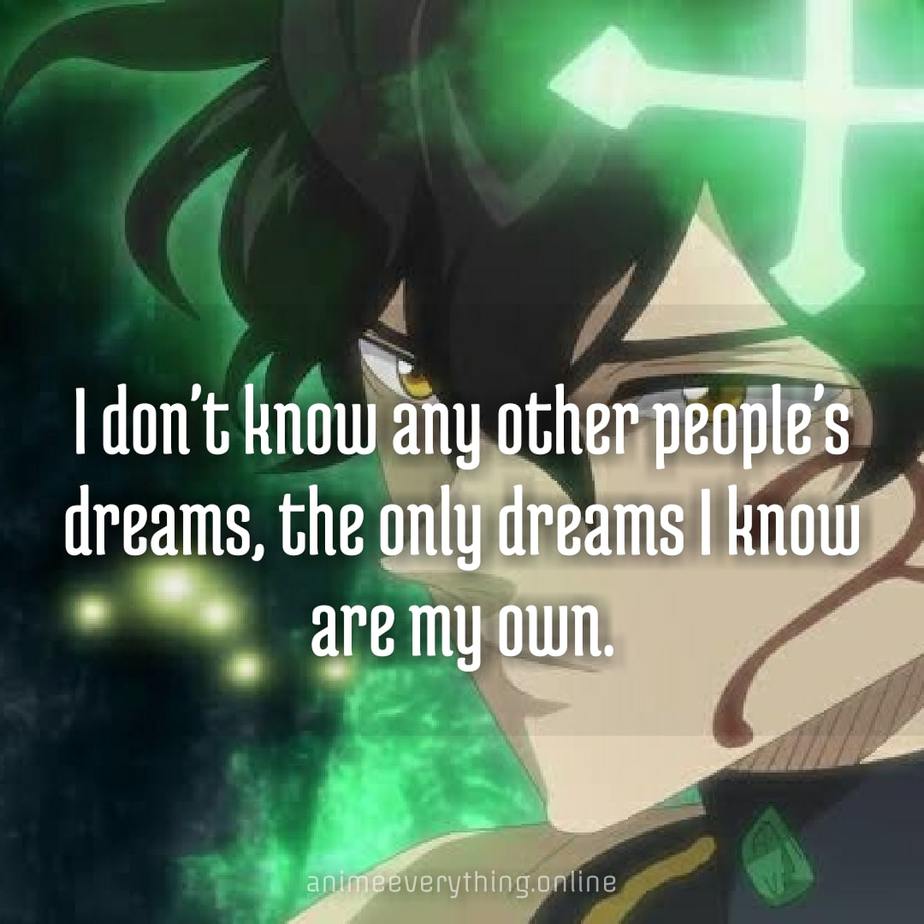 I don't know any other people's dreams, the only dreams I know are my own.

~Yuno
Zora Quotes
I came to mock you all.

~Zora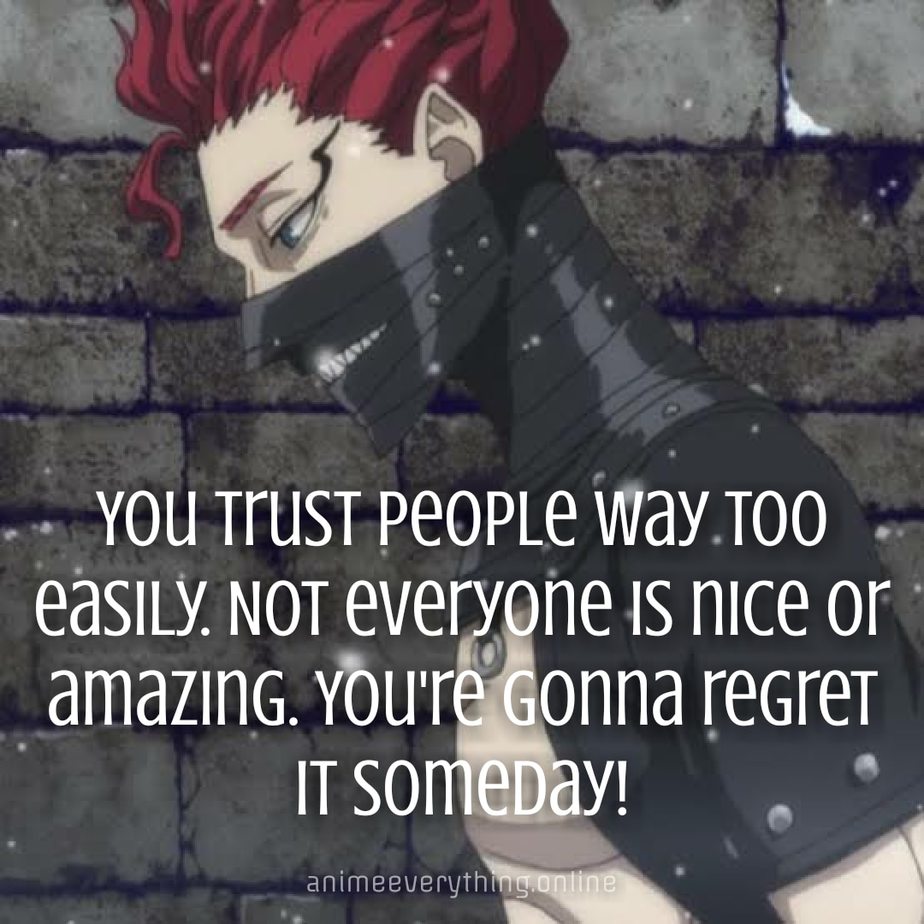 You trust people way too easily. Not everyone is nice or amazing. You're gonna regret it someday!

~Zora
Vanessa quotes
When you can't beat fate on your own, that's when you rely on your friends and team.

~Vanessa
Fuegoleon Vermillion quotes
Being weak is nothing to be ashamed of! Staying weak is!

~ Fuegoleon Vermillion
If you're looking for more anime like black clover, check this post!