One Punch Man has some of the most motivational/inspiring quotes to ever exist.
Although it is a comedy show, One Punch Man has several nuggets of wisdom sprinkled here and there. I found most of them really motivating and so I thought I'll make a post about "One Punch Man quotes", and here we are~
In One Punch Man 2, they introduced a new character called Garou, the hero hunter. His ideals and beliefs were truly insightful, even though he is considered a "villain" in the show. So I've gathered some of his quotes too! Enjoy!!
Saitama Quotes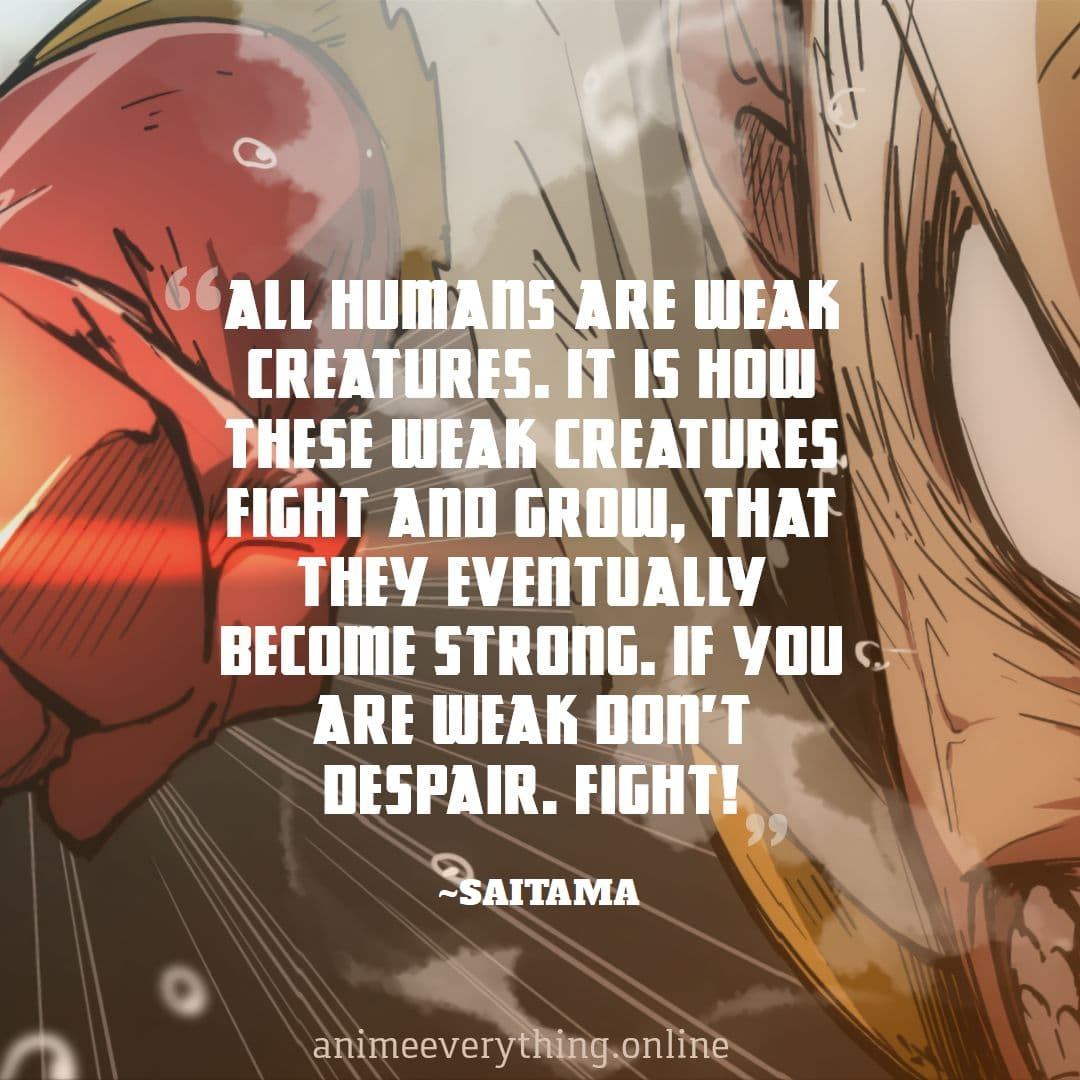 All humans are weak creatures. It is how these weak creatures fight and grow, that they eventually become strong. If you are weak don't despair. Fight!

~Saitama
If heroes run and hide who will stay and fight?

~Saitama
I'm not a hero because I want your approval, I do it because I want to!

~Saitama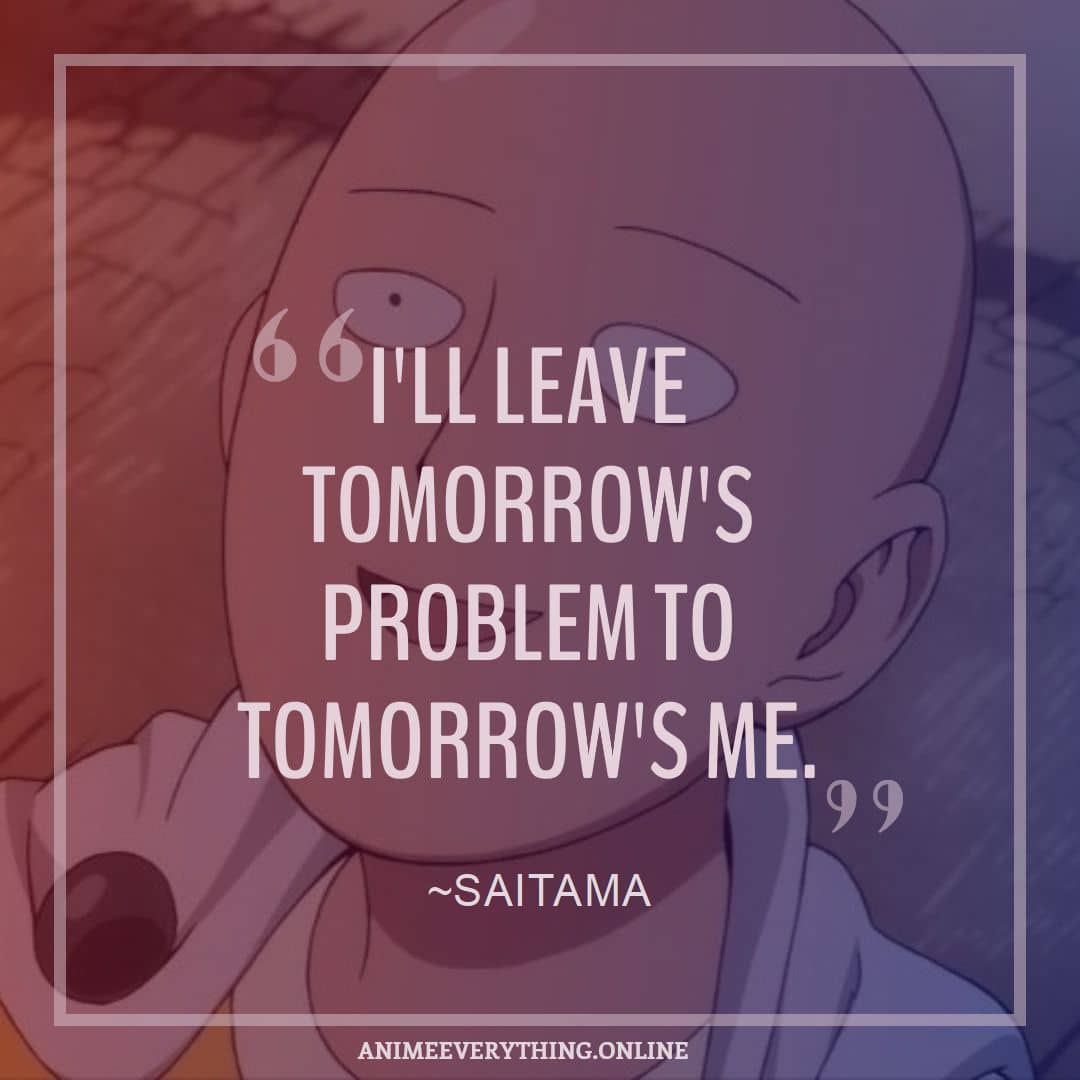 I'll leave tomorrow's problem to tomorrow's me.

~Saitama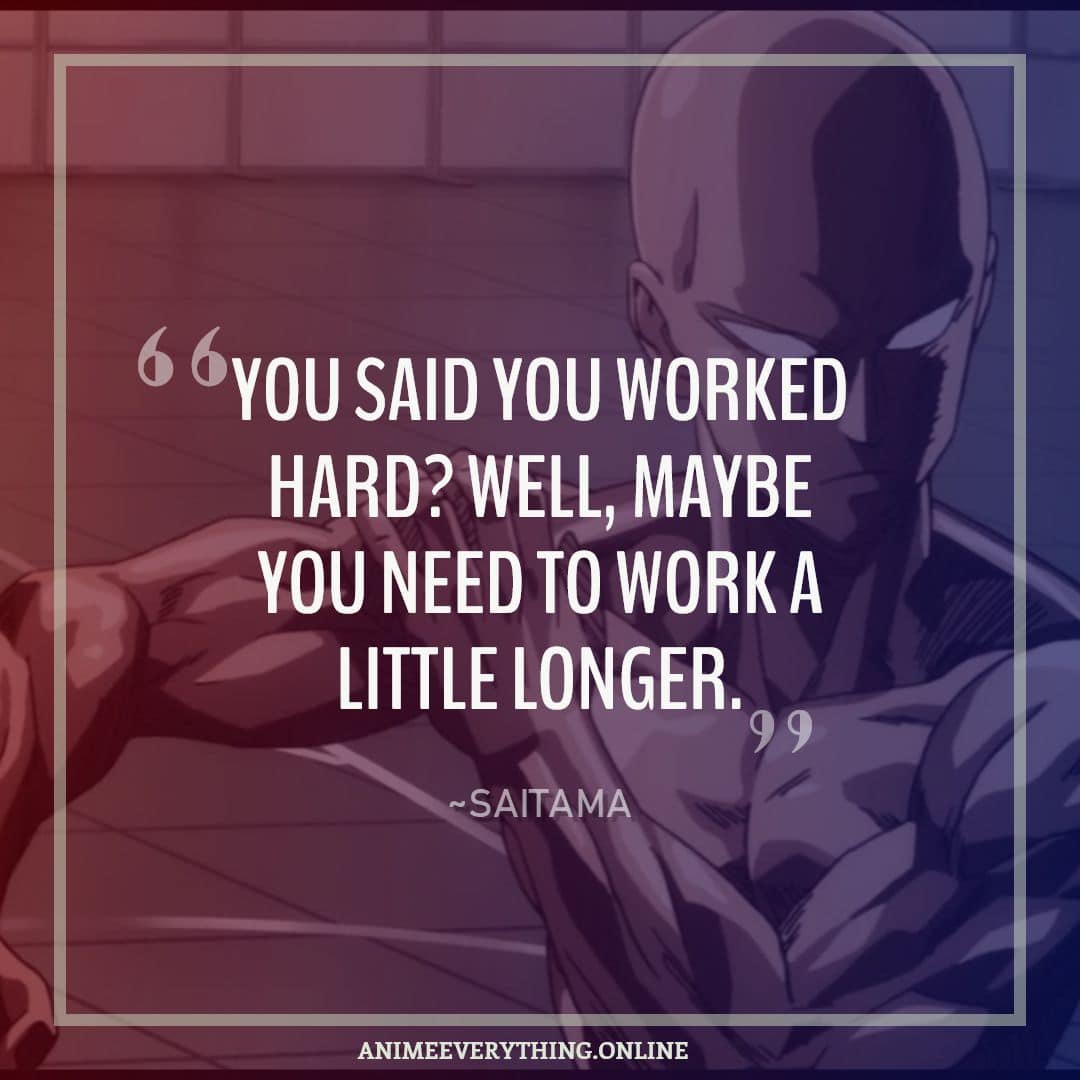 You said you worked hard? Well, maybe you nee to work a little longer.

~Saitama
Human neings are strong because we can change ourselves!

~Saitama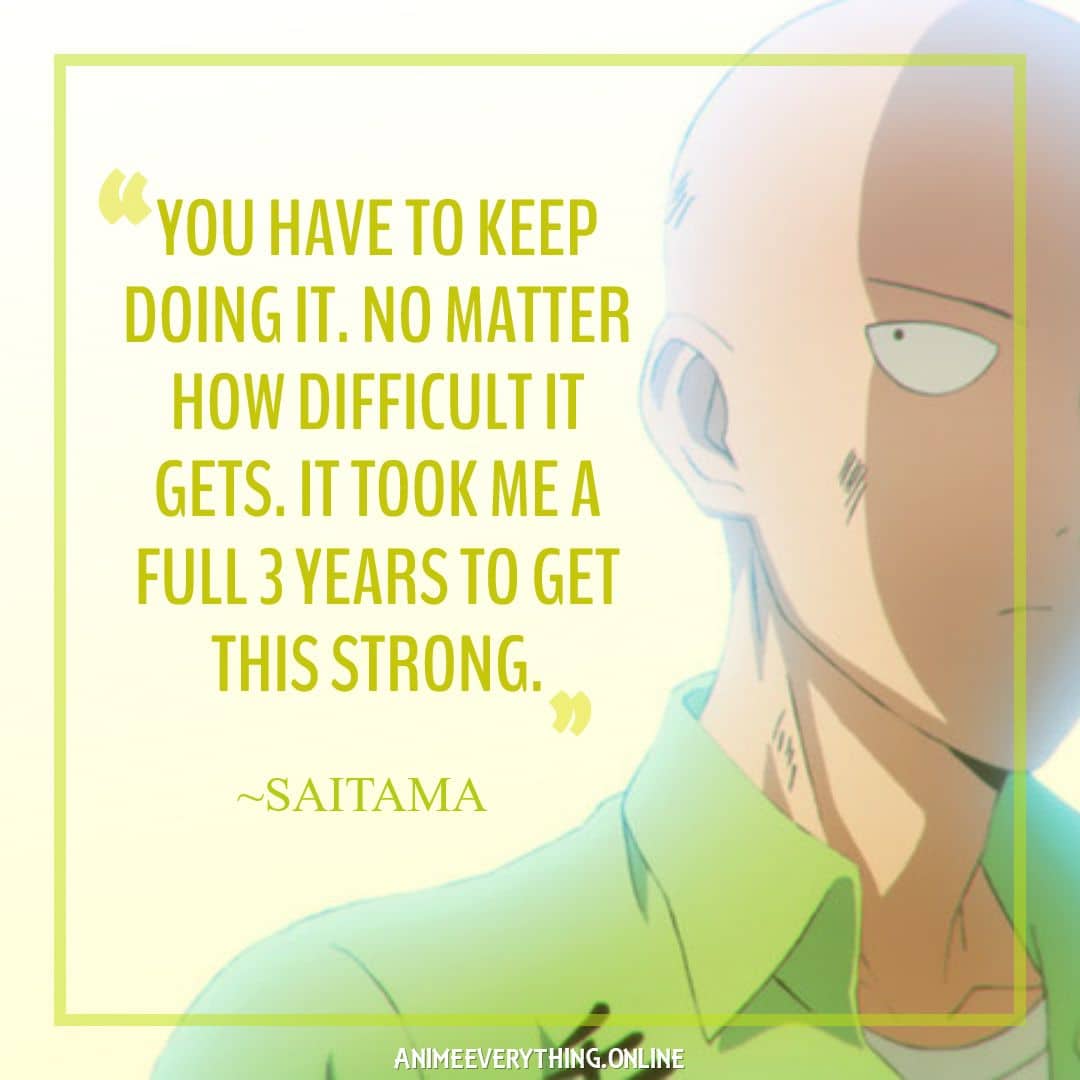 You have to keep doing it no matter how difficult it gets. It took me a full 3 years to get this strong.

~Saitama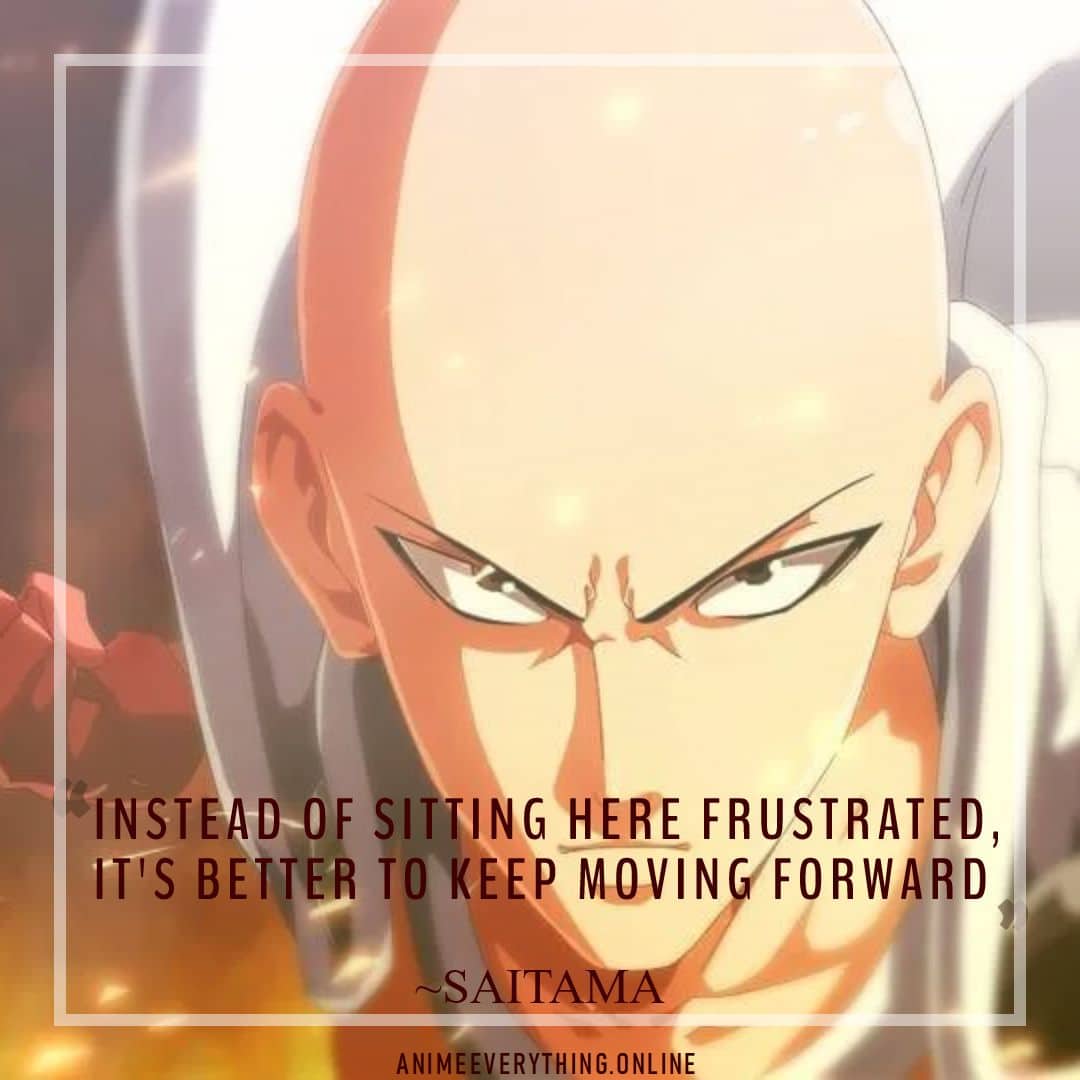 Instead of sitting here frustrated, it's better to keep moving forward.

~Saitama
I'm not saying I need fans, but it'd be nice if someone noticed what I've been doing.

~Saitama
Bang Quotes
You are too young to worry about future. In a pinch, just muddle through.

~Bang
Garou Quotes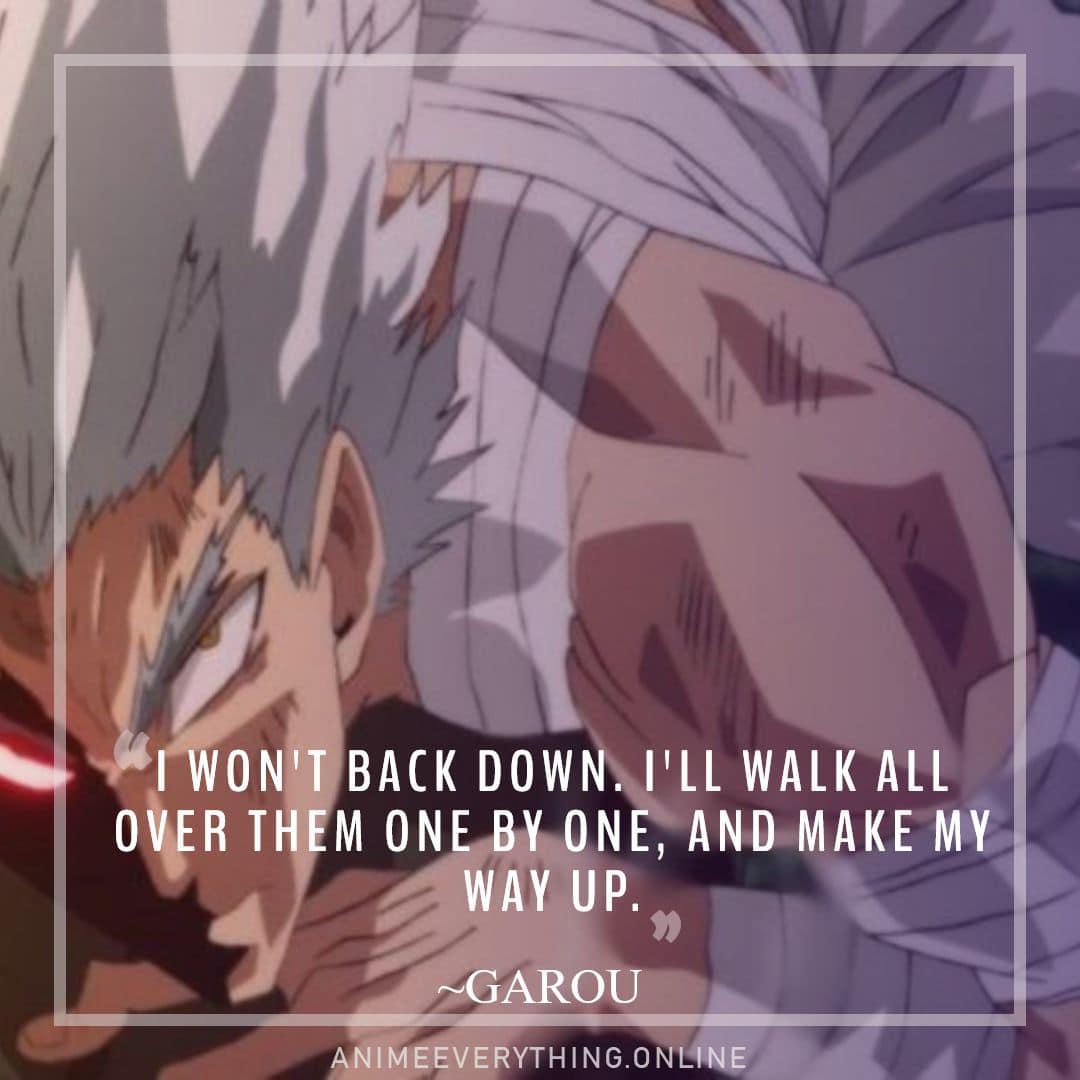 I won't back down. I'll walk all over them one by one, and make my way up.

~Garou
The scarier the better. Don't you think scary is cool?

~Garou
The popular will win, the hate will lose, it's such a tragedy. Then I won't lose to anyone. I will become the strongest monster ever and change this scenario.

~Garou
What is evil? What is justice? All those pretty words mean that I should go die because the majority wants me ead. This is absurd. They call all go to hell.

~Garou