Keeping a clean space sounds like something we should all want. That said, when it comes to the actual cleaning work, not everyone is willing to partake. After all, it takes more than finding a good vacuum under $200 to create a clean, neat space.
So why not find some inspiration in the things that we love? But who would even love cleaning, you ask? Well, you would be surprised to see that there are several clean freaks both in anime and irl. Here are 7 anime characters in particular that like to clean.
Top 7 Anime Characters Who Love Cleaning
If you are looking to create a chill space, that means keeping a clean space. But finding inspiration for that cleanliness can be difficult. But there are plenty of anime characters out there who love a good, clean space. Using them as inspiration can make it easier to get your space cleaner than ever before.
Ryuuji Takasu (Toradora!)
There are few characters out there who love to clean quite like Ryuuji Takasu. When we think of cleansed areas, Toradora manga comes to mind thanks to one of the most beloved Toradora characters there is.
You can find him scrubbing down areas with rubber gloves and bucket in hand. When he's done, things are quite literally gleaming like never before. Take a page out of his playbook and create the perfect, clean area and you will have more time to partake in your favorite anime or manga, too. There is no better place for inspiration.
Aoyama Kun (Keppeki Danshi! Aoyama-kun)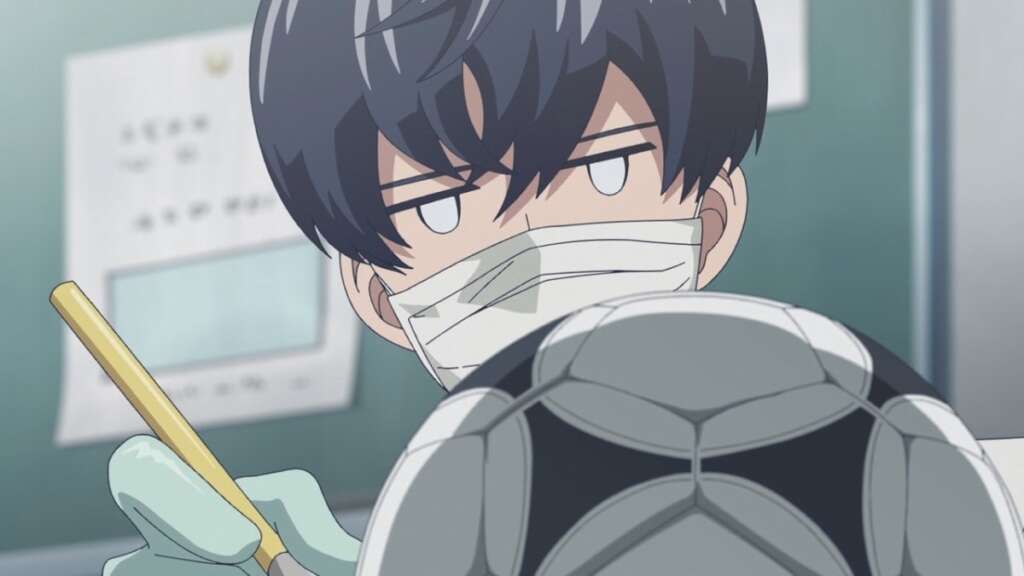 The phrase "clean freak Aoyama Kun" exists for a reason. If you are looking for your own inspiration through clean freak anime character, then Aoyama from Keppeki Danshi! Aoyama-kun is the place to look. This anime is a truly great source of clean anime inspiration.
You can find Aoyama cleaning just about every surface in his home, breaking out the sponges, brushes, and brooms to ensure that every surface has been cared for. When you are really struggling to find inspiration to clean, Aoyama is a great person to look at. Before you know it, you will have all of your cleaning tools and a "ready to go" attitude.
Kita Shinsuke (Haikyuu)
If you are looking for a Haikyuu character to draw cleaning inspiration from, then you would do worse than Kita Shinsuke. Cleaning up is kind of Kita's thing, making it a regular activity (though it is probably something more of an obsession).
Cleaning will never look fun but the dedication in which Kita applies to cleaning can certainly provide ample inspiration. Whenever you are feeling bad about your room or home, just watch a few minutes of Kita in action and you will be itching to scrub the entire building from top to bottom in no time at all.
Levi Ackerman (Attack On Titan)
There may be no more totally awesome character to draw inspiration from than Levi Ackerman in cleaning. Levi Ackerman is one of the most popular characters out there today, with Attack on Titan being an loved by millions.
Part of the Survey Corps, Ackerman is not only a captain but also one of the most inspiring characters, but when it comes to finding a character that truly loves to clean, Ackerman may be the best option to find. You may not quite be ready to be part of the Survey Corps but you can definitely handle the fight of keeping your place cleaner than ever before.
---
You Might Also Like:
---
Kai Chisaki (My Hero Academia)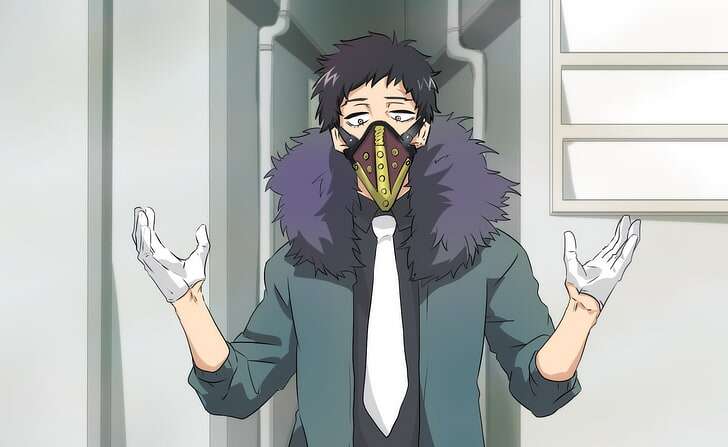 If you have read MHA, or are looking for a My Hero Academia character who is obssessed cleaniness, take a closer look at Chisaki Kai. Chisaki from My Hero Academia is not necessarily clean in the sense that you might think. He's not going to spend his time scrubbing toilets or ensuring that every surface is clean. However, he is known to be extremely germaphobic.
What he does is wear surgical gloves (and a plague mask) at all times. It gives him an additional sense of protection from the germs in the world. He is very clean as far as his personal hygiene goes, which might give you the inspiration needed to make sure that your personal space is as clean as Chisaki hopes to be.
Immortal Tatsu (The way of the househusband)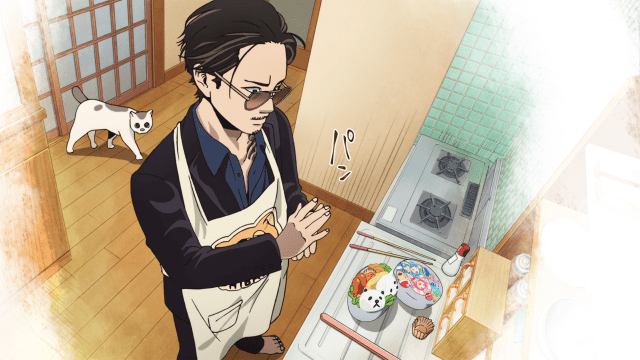 If you like to read Yakuza manga or watch anime Yakuza as it is known, then you are no doubt familiar with the Immortal Dragon himself. If you think of a househusband, you will think first of the Immortal Tatsu from the manga 'The way of the househusband'. He was once one of the most feared warriors alive but now he is a dutiful husband.
Part of his new role means keeping a clean home. Instead of slaying enemies, he slays germs with vigor like no other. You can be like the Immortal Dragon in a lot of ways, though you too will be slaying germs instead of foes. There's nothing wrong with that.
Rem (Re:Zero)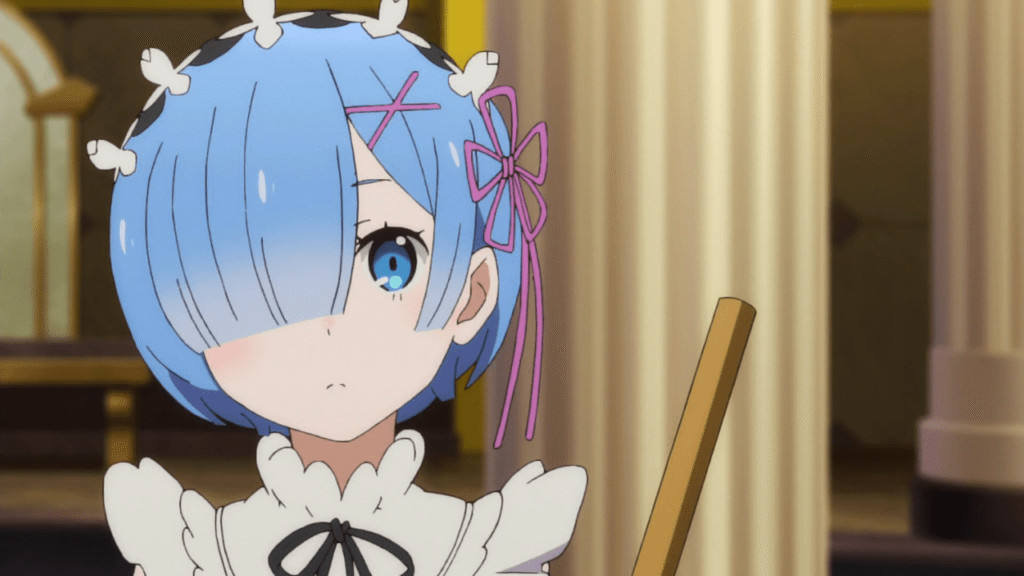 Watching Re:Zero episodes and taking notes from Re:Zero characters can provide all the inspiration that you need. After all, you are cleaning for a reason just like Rem does on Re:Zero. But without the one big twist.
You don't have to wear the same maid outfit that Rem wears to get the job done. Those tend to leave less for the imagination. Besides, they aren't exactly the most comfortable thing to wear while cleaning, either. With whatever outfit you choose, you can draw inspiration to clean just like these beloved characters.
Conclusion
Keeping a clean space may not be the most fun thing in the world, but when you are done, you will feel a sense of pride in knowing that the job was done well. Besides, having a clean space means being able to find things more easily and losing things a lot less.
With your favorite anime characters as an inspiration, it then becomes easier to get all that cleaning done. Before you know it, your space will be cleaner than ever before and you will be ready to enjoy your time – and clean space – without it weighing on your mind.
Author's website: ValueHunta