Classroom of the Elite is one of the greatest psychological-genre anime with interesting characters. One of the animes that I would say you can binge watch if you haven't watched it.
It's also a beginner-friendly anime. If you haven't watched any anime but want to watch something that is really unique and at the same time makes you crave more, this series is just for you.
Till now, it has just had two seasons, both of which are among the best, with no fillers or boring episodes.
But if you have watched it, you will know about the show and its awesome characters.
So, let's talk about the anime's characters who made it memorable and worth watching!
Here are the 15 most popular Classroom of the Elite Characters (Not Ranked):
Kiyotaka Ayanokōji
Takuya Yagami
Tsubasa Nanase
Sae Chabashira
Ichika Amasawa
Karuizawa Kei
Airi Sakura
Yōsuke Hirata
Kikyō Kushida
Arisu Sakayanagi
Horikita Manabu
Miyabi Nagumo
Ryuen Kakeru
Koenji Rokusuke
Horikita Suzune
Recommended >> Top 10 Anime Where The Main Character is Smart But Lazy
Horikita Suzune
She is one of the characters that was introduced at the beginning of the show. She was rude, intelligent, and overconfident in her abilities.
Of course, she prefers to be alone and work alone, which is why she is not good at teamwork.
As this anime is all about teamwork, she was never a good fit for it. She always used to look down on her own classmates from the start, but soon that changed.
She soon realizes her mistakes, that she is not capable enough to do everything alone, and that there is a limit to it.
Koenji Rokusuke
He is one of the most selfish and self centered Classroom of the Elite characters. Because of this, even his own classmates never bother to see his worth or trust him.
He never even once showed his interest in teamwork or the tasks assigned and only worked on his own desires and instincts.
And most importantly, he is obsessed with his appearance and charm. Because of this, he never bothers to help his classmates or work in teams.
In the first season, he doesn't get much attention. But in the second season, at the end of the few episodes, other class students suspected him to be the mastermind behind the incidents happening, which definitely created chaos amongst other classes. But later, they realized that it was not him.
Recommended >> 15 Best Oregairu Characters That We All Love
Ryuen Kakeru
Ryuen is one of the antagonists in the show. He later turned out to be an ally of Ayanokoji. He will be helping our main protagonist fulfill his goal.
Ryuen is the leader of Class C and a natural adversary of Class D. Because of this, he creates many harsh situations for them to defeat Class D with his tactics. But he was always defeated by the mastermind of Class-D.
He wanted to disclose the identity of the mastermind, who was holding the string from behind.
But at the end, he himself becomes the puppet in the hands of the mastermind. And the mastermind is none other than our main protagonist from the series, Ayanokoji.
Miyabi Nagumo
Miyabi Nagumo is one of the characters who was introduced pretty late in the Classroom of the Elite novel.
He doesn't have much screen time in anime, but he seems pretty smart from his appearance.
In season 2 of the series, there was a change in the student council. Miyabi was appointed as the new student council president. But other than that, we won't see any of his appearances in the series.
Hopefully, in season 3 of the anime, we will learn more about his personality and intelligence in comparison to the other characters in the show.
Horikita Manabu
Horikita is the former Student Council President and elder brother of Horikita Suzune.
He is regarded as the main protagonist's adversary. They have been competing among themselves since the beginning.
As expected from the former student council president of the Elite school, he is one of the smartest characters shown in the anime after our main protagonist.
Because her only goal is to gain his attention, Horikita Suzune constantly idolizes his older brother Manabu.
Arisu Sakayanagi
Arisu is one of the hidden characters of Classroom of the Elite.
She doesn't have much screen time in the anime. But it has been revealed that she is the daughter of the headmaster of the Elite School in season 2 of the anime, in episode 10.
She is one of the representatives of Class A. And she is also one of the characters in the series who knows the darkest secret of our main protagonist, Ayanokoji.
Arisu is one of the smartest people in the series, and our main character is thought to be in direct competition with her.
Recommended >> 15+ Unpredictably Crazy Anime Girls Of All Time
Kikyō Kushida
Kushida is one of the main characters in the series. She will definitely make you wonder and be confused by her personality.
She was always the center of attention and friendly toward her classmates. But things seem different as the story progresses.
Kushida's true colors will be revealed at the end of Season 2. When she tells Horikita and Ayanokoji her backstory, because of her past experience, she hates Horikita.
She assumes she knows about her past because Kushida wanted to get rid of her by expelling her from school.
Recommended >> 10+ Best Survival Game Manga You Must Read
Yōsuke Hirata
Well, according to me, he is one of the coolest characters in Classroom of the Elite anime series. Not by his looks, but the way he handles every situation is definitely impressive.
He has such leadership qualities, which were needed at the time. He always tries to solve problems with patience and is pretty good at teamwork.
Because of his calm nature and leadership qualities, he was pretty popular amongst his classmates and loved by everyone.
Airi Sakura
Airi is one of the characters in the series who always tries to hide her true identity.
She is an idol who one of the stalkers was taking advantage of.
She was saved by Ayanokoji when she was attacked by a stalker who claimed to be her fan. Because of such incidents, she developed some special affection for Ayanokoji.
As she is shy and a bit anti-social, she is never able to show her affection to him, even if she wanted to most of the time.
Karuizawa Kei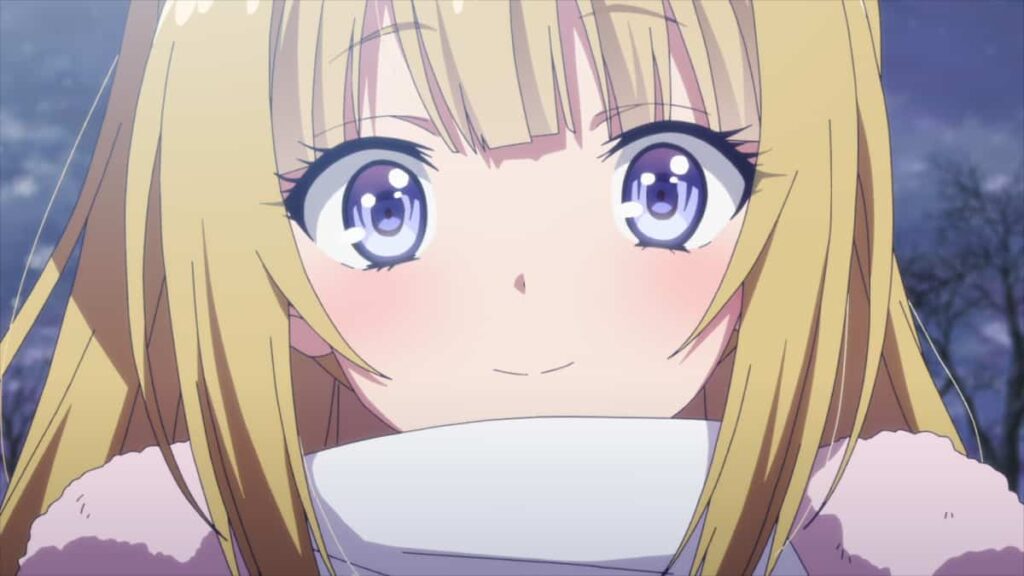 One of the main characters of Classroom of the Elite is Karuizawa. She is the very definition of "parasite." In the series, she always attaches herself to someone who can protect her.
Not much attention or screen time was given to her in Season 1. But Season 2 solely revolved around her past, personality, and being used by mastermind Ayanokoji.
At the end of the show, she develops feelings for Ayanokoji. But he had never even once had feelings for anyone in his entire life; therefore, he just used her to fulfill his goals.
Ichika Amasawa
Ichika is one of the characters from Class-A. But she has not been introduced in the anime.
As we describe her personality, she often seems rude and cunny. She always does things that she desires without any hesitation. She is a manipulator and can turn anyone into an ally.
Sae Chabashira
Sae is Class-D's sole sensei. She is also one of the hottest Classroom of the Elite characters of all time.
However, she really wanted to teach Class-A. She is the kind of person who doesn't care about her own students.
Well, she obviously doesn't show much of her emotions or her true motive. But she is planning to reach Class A with the help of Ayanokoji.
Her looks are quite appealing and badass in the series. But don't fall for her looks. Because she doesn't care about anyone and looks down upon her only students, calling them "useless."
Tsubasa Nanase
Nanase doesn't have much of an appearance in the series. However, from what I've seen, she seems quite polite and calm in nature. She looks pretty cute and has gorgeous-looking long blonde hair.
It is said that she is the friend of a butler who helped Ayanokoji escape from the white room. For him, the white room incident was a memorable one. She never even once submitted herself to the violence and always stayed away from Ayanokoji's tactics.
Takuya Yagami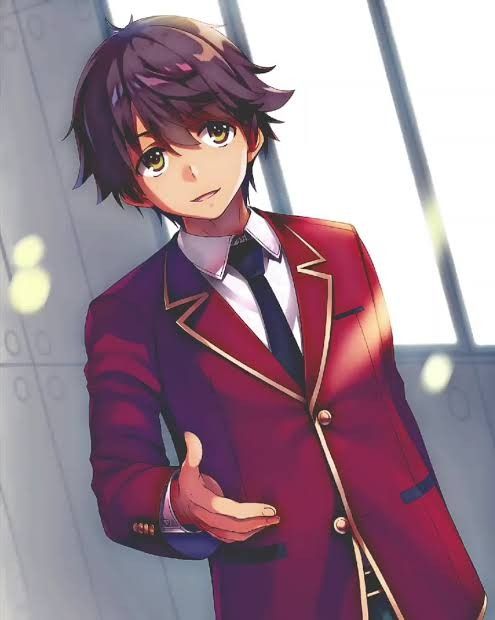 The only person who has been expelled from the Elite School for his violent behavior and for manipulating people for his own use is Takuya. This shows that he is one of the most extreme characters in Classroom of the Elite.
He saw himself as someone with a kind face but a devilish mind. Even Kushida describes him as a pure-evil manipulator, so he had a pretty good idea of himself.
According to him, Ayanokoji is the only worthy opponent in the entire school.
Kiyotaka Ayanokōji
Last but not least, our main protagonist, mastermind, manipulator, and smartest character in the series is here: Kiyotaka Ayanokoji.
He is the only character which will make you feel WOW to DAMN! in whole series. By his looks, you can never judge what he is up to.
He never shows any facial expressions. And I believe he never smiled, expressed anger, or made any other kind of facial expression throughout the entire series.
But nevertheless, he is no doubt one of the smartest characters in anime history. And once you start watching the series, you will know why he is claimed to be one of the smartest characters in the anime world.
Conclusion
Even though, this series is all about mind games. But it was really fun to watch such awesome show once in a while. 
All the characters listed in the article are one of popular characters in the series. Which no doubt made the series worth watching. 
Even though few of the tactics from our main protagonist will break your heart. But still it is one of popular show which will definitely make a place in your top 10 favorite anime list.
So which is your favorite character from the show? (Expect Ayanokoji) Let me know in comment section!