Seraph of The End, also known as Owari no Seraph, is one of the most popular vampire anime out there. The show first aired in April 2015 and soon got a sequel in the same year, in October 2015. However, it has been 8 years since then, and there is no news on Seraph of the End Season 3.
Regardless, there are still thousands of fans from around the globe still looking forward to the third season. There is a ton of demand for the sequel, and source material doesn't seem to be the problem either. Let's take a look at its renewal status and exactly what's delaying the next season of Owari no Seraph.
Seraph Of The End Season 3 Overview
| | |
| --- | --- |
| Name of the Season | Owari no Seraph |
| Season Number | Season 3 |
| Genre | Action, Military, Vampire |
| Initial Release Date | April 4, 2015 |
| Owari no Seraph Season 2 Release Date | October 10, 2015 |
| Owari no Seraph Season 3 Release Date | To Be Announced |
| Owari no Seraph Season 3 Manga Chapters | Chapter 42 and beyond |
In 2015, Seraph of The End debuted, based on Takaya Kagami's manga. It centers on Yuichiro Hyakuya, who survives in a world of vampires, demons, and few humans.
He joins a vampire-slaying unit to avenge his family's massacre by vampires. While the first season resembled Attack on Titan Season 1, both produced by Wit Studio, the second season surpassed expectations with thrilling twists, action, and schemes, ending in a cliffhanger.
Fans eagerly await news of a new season, but there's been no official announcement.
Seraph Of The End Season 3 Release Date & Status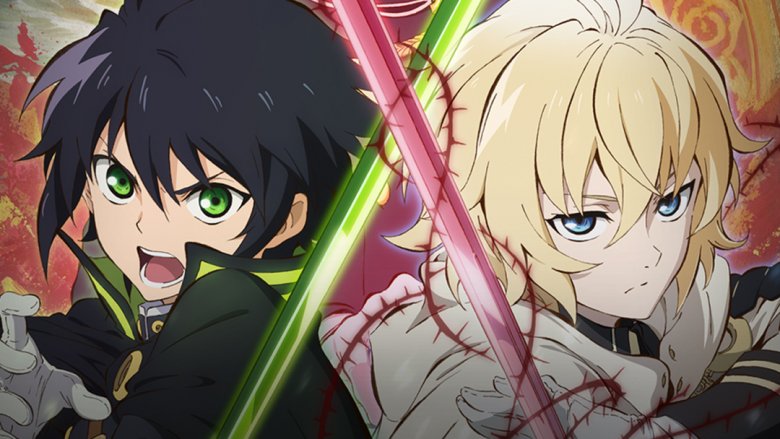 Seraph of the End: Season 3 lacks a release date as it hasn't been confirmed for renewal. Possible factors include a smaller fanbase, pacing issues, and lower manga sales.
While unconfirmed, there's speculation that the anime was primarily an advertisement for the manga, despite boosting its sales.
Regardless, popularity matters for new seasons. In 2021, Seraph of the End's popularity rose on Netflix. Similarly, if we see a spike in manga and Blu-Ray sales, season 3 might actually happen.
We speculate on a 2025 release of the third season, given that the series is greenlit for renewal by next year.
Is There Enough Source Material For Owari No Seraph's Sequel?
Seasons 1 and 2 have only covered 1/3 of the manga, leaving a ton of source material for season 3. As of September 1, 2023, Takaya Kagami has written a total of 126 chapters, giving Wit Studio the possibility to produce a new season.
This potential season would likely continue from where season 2 ended, featuring high-ranked vampires arriving in Japan to reclaim their authority. The story will start with chapter 42 of the manga and possibly adapt until the 80th chapter.
What Will Happen In Seraph Of The End Season 3?
The first two seasons covered manga until chapter 41. The climax of the second season revealed some shocking truths, blowing the minds of the viewers.
Seraph of the End: Season 3 continues from chapter 42, the "Post-Nagoya Arc." It follows the Shinoa squad's rebuilding after recent catastrophic events.
The "Seraph of the End" project's true motive unfolds, leading to a showdown between the Shinoa squad and their mentor, Guren, controlled by Mahiru.
Which Studio Will Animate Owari No Seraph 3?
Surprisingly, Studio Wit produced the first two anime seasons, known for Spy x Family, Ousama Ranking, Vinland Saga, and early Attack on Titan.
It's likely Studio Wit would handle Seraph of the End: Season 3. While the studio faced revenue issues, it recovered. Still, animating Season 3 depends on fan demand.
Also Read >> Blood Of Zeus Season 2: Release Date, Plot & More!
Owari No Seraph 3 Characters And Cast
We can expect the same characters and voice actors from season 2 to star in the third season. Below is a list of the few popular characters from Owari no Seraph:
| | |
| --- | --- |
| Character | Japanese VA |
| Yuuichirou Hyakuya | Miyu Irino |
| Mikaela Hyakuya | Kensho Ono |
| Shinoa Hiiragi | Saori Hayami |
| Guren Ichinose | Yuuichi Nakamura |
| Krul Tepes | Aoi Yuuki |
Where Can I Watch Seraph Of The End Season 3?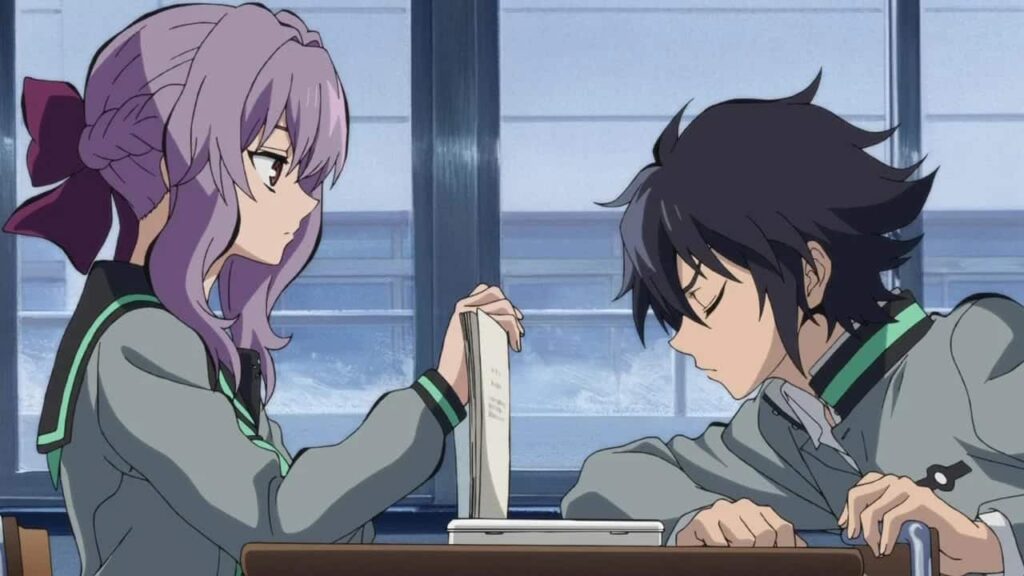 Funimation and Sony, among others, initially licensed the anime. If this remains the case for Season 3, expect it on Crunchyroll, Funimation, Netflix, and potentially more.
As always, you can also watch the anime on Blu-Ray after buying the disc set from the official website of Owari no Seraph. Vendors like Blu-Ray.com, Amazon, and eBay will also sell the disc of the latest season after it airs.
This way, the Blu-Ray sales of the series will go up thanks to your contribution, further increasing the chance for a sequel.
Since its last airing in 2015, Seraph of the End has faced challenges. Reviving it would require a surge in manga sales or a significant boost in anime popularity, which, while not impossible, seems unlikely.
---