Seirei Gensouki: Spirit Chronicles is a hit isekai anime for 2021. Despite the anime messing up the light novel's chronological storyline, fans loved it and wanted a sequel. The producers listened, and Seirei Gensouki season 2 was confirmed on November 5, 2021.
Later, on August 4, 2023, the release date of Spirit Chronicles 2 was announced to be 2024.
In this article, I'll talk about the latest news about the second season of this Isekai Harem show.
Seirei Gensouki Season 2 Overview
| | |
| --- | --- |
| Name of the Season | Seirei Gensouki: Spirit Chronicles |
| Season Number | Season 2 |
| Genre | Harem, Isekai, Reincarnation |
| Initial Release Date | July 6, 2021 |
| Spirit Chronicles Season 2 Release Date | 2024 (Date is yet to be announced) |
| Spirit Chronicles Season 2 Light Novel Volumes | Volume 6 and beyond |
Seirei Gensouki Season 2 Release Date & Renewal Status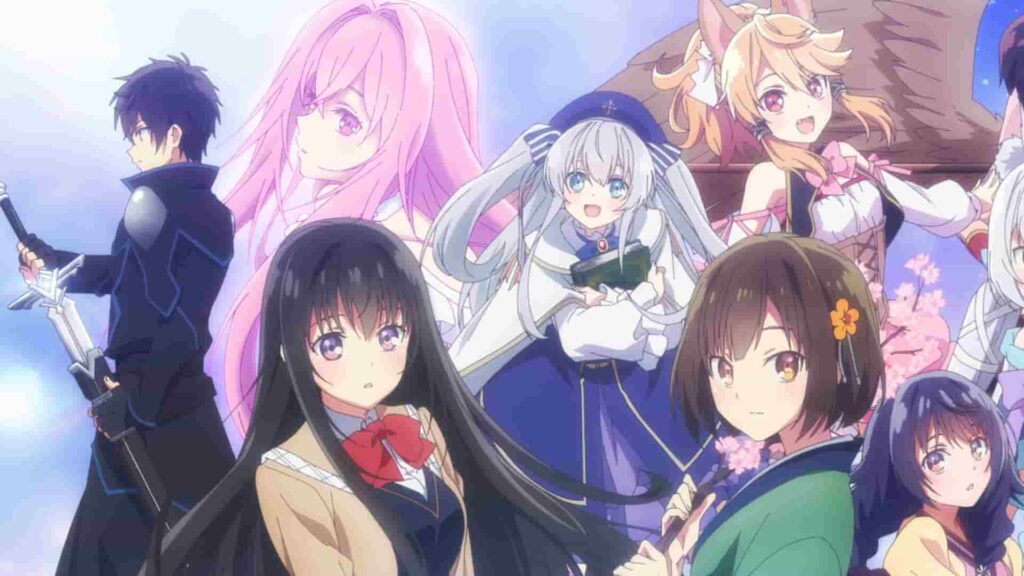 The Seirei Gensouki series is set to return in 2024, following its first season in 2021. TMS Entertainment will produce the second season with the same staff.
The second season was announced in November 2021. J-Novel Club is releasing the light novels and manga alongside the anime.
This year, on August 4, 2023, we also got to know that the sequel will air sometime in 2024. The exact month and date of the release have not been confirmed yet.
But we speculate it will be sometime around July, similar to the first season.
Is There Enough Source Material For Spirit Chronicles 2?
The anime, adapted from Yuri Kitayama's light novels, has gained popularity since its debut two years ago.
The light novels continue with 24 volumes, and the manga has 8 volumes as of November 2023.
The first season covered the first five light novel volumes, leaving room for a second season.
So, there is plenty of source material available for Seirei Gensouki season 2.
It must be noted that the anime skipped the majority of the 4th volume. And 1/3 of the fifth volume was also skipped in season 1.
So, there is a chance that season 2 might cover these skipped stories. If not, Spirit Chronicles 2 will start from volume 6 of the light novel.
What Will Happen In Seirei Gensouki Season 2?
The protagonist, Haruto Amakawa, dies and is reborn as Rio in a fantasy world, combining their memories and personalities.
Rio gains special powers from Haruto's memories, improving his life, but he becomes entangled in the kidnapping of two princesses.
The arrival of summoned individuals often leads to epic wars in the isekai genre. These stories are filled with battles against demons and overpowered characters.
In season 2, we will see more epic battles and hilarious harem situations. The relationship between Rio and Liselotte after the time skip will be the central focus.
Also Read >> Science Fell in Love Season 3 : Release Date, Plot & More!
Which Studio Will Animate Spirit Chronicles 2?
TMS Entertainment is a popular Japanese animation studio. This company has worked on popular series like Dr. Stone and Rent a Girlfriend.
This is the same studio that worked on Spirit Chronicles 1. So, fans expect TMS Entertainment to continue working on Seirei Gensouki season 2.
However, there have been no official announcements regarding that yet. Regardless, it is pretty much set in stone that the producers will not transfer the project to another studio.
Spirit Chronicles 2 Cast & Chatacters
Most of the characters in Seirei Gensouki-1 will also be part of season 2's story. Below is a list of characters and their Japanese VA who will play a role in the upcoming season.
| | |
| --- | --- |
| Characters | Japanese Voice Actors |
| Rio | Yoshitsugu Matsuoka |
| Celia Claire | Akane Fujita |
| Latifa | Tomori Kusunoki |
| Aishia | Yuuki Kuwahara |
| Miharu Ayase | Sayaka Harada |
| Liselotte Cretia | Nao Touyama |
Where Can I Watch Seirei Gensouki Season 2?
Crunchyroll and BiliBili are two of the world's largest anime streaming platforms. The first season of this anime was released there.
So, season 2 of Spirit Chronicles will also be available to watch on Crunchyroll and BiliBili.
New streaming services like HiDive and MeWatch might also buy the distribution rights. But we don't have any official confirmation about that yet.
Once the upcoming season ends, a Blu-ray box set will be released. It will be available on sites like Blu-ray.com and Amazon. This is yet another great way to watch the sequel to this Isekai-Harem show.
That's it for this post! In conclusion, Seirei Gensouki season 2 has been confirmed. The release date was announced to be sometime in 2024. The second season has been in production for over two years.
So, we think the upcoming season will air around mid-2024, but that is just an assumption. So take it with a grain of salt. Either way, you are guaranteed to see the sequel in 2024.