"Hinamatsuri" is a 12-episode anime series that falls under the comedy, seinen, superpowers, and slice of life genres. It has a rating of 8.14 on MyAnimeList, which is pretty high, indicating that the show was a hit. Fans are still in love with the series and looking forward to season 2 of Hinamatsuri.
Despite being a popular show, the anime has yet to receive a second season. In this article, we will be going over the possibilities of Hinamatsuri getting a sequel.
Hinamatsuri Season 2 Overview
| | |
| --- | --- |
| Name of the Season | Hinamatsuri |
| Season Number | Season 2 |
| Genre | Slice of Life, Comedy, Supernatural |
| Initial Release Date | April 6, 2018 |
| Hinamatsuri Season 2 Release Date | No official dates announced |
| Hinamatsuri Season 2 Manga Volumes | Volume 10 and beyond |
The anime premiered in April 2018, based on the manga by Masao Ōtake. The Feel studio, best known for "Remake Our Life" and other critically acclaimed works since 2005, produced the anime. The director of the series is Kei Oikawa, who has previously worked on episodes of "Naruto" and directed the second season of "Oregairu."
Originally, the anime aired on local channels like AT-X, Tokyo MX, KBS Kyoto, TVA, Sun TV, TVQ, and BS11. After receiving licenses from Crunchyroll and Funimation, it has also gained international popularity. As a result, fans are now eager to know if there will be a second season after more than five years.
Hinamatsuri Season 2 Release Date & Status
Hinamatsuri Season one aired from April 6, 2018, to June 22, 2018, comprising 12 episodes.
As of September 2023, Studio Feel and other production studios haven't provided updates on Hinamatsuri Season 2.
Renewal decisions depend on financial and commercial factors, like Blu-ray sales, which are crucial for funding subsequent seasons.
Hinamatsuri Season one did well critically but had lower Blu-ray sales, making Season 2 uncertain.
The manga has concluded, eliminating another income source for the anime.
While the industry faced low disc sales in 2018, Studio Feel is a smaller studio with fewer yearly projects. As of now, Studio Feel hasn't announced Hinamatsuri Season 2, and their schedule is unclear.
Though circumstances may change, fans might anticipate a Hinamatsuri Season 2 trailer and release date in late 2024 if it happens.
Is There Enough Source Material For A Sequel?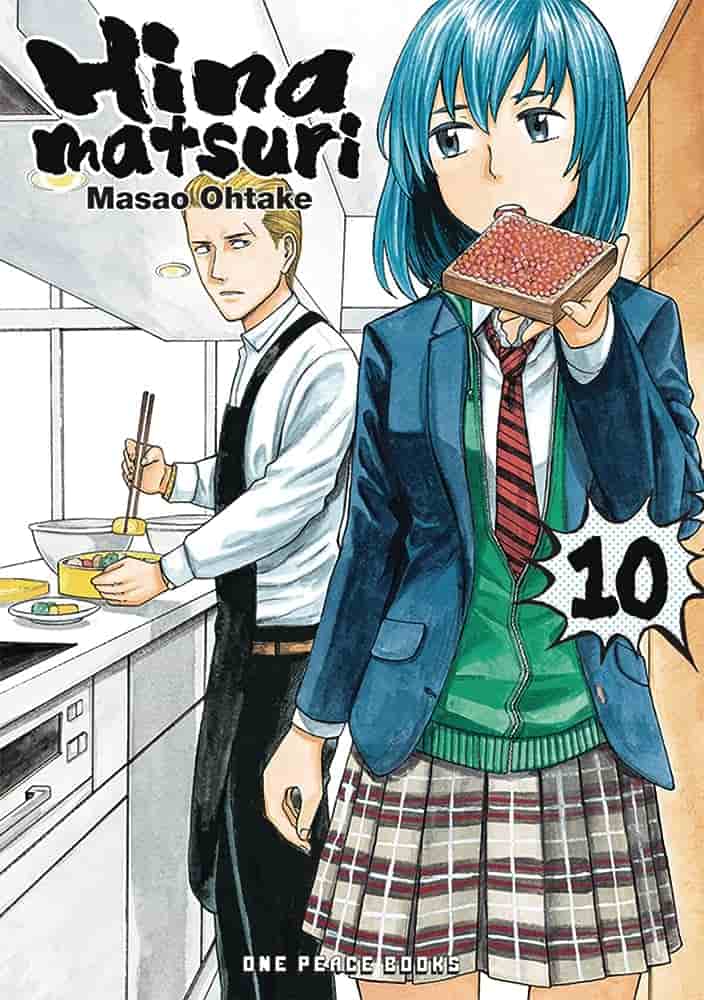 The Hinamatsuri anime is based on Masao Ōtake's manga, serialized in Harta Magazine from 2010 to 2020, spanning 19 volumes.
The anime's first season adapts the first 9 manga volumes, leaving 10 volumes for a potential second season.
With ample source material, a lack of source material won't hinder a second season if it's greenlit.
If you're eager, you can start reading the manga from the 10th volume while awaiting an official announcement.
What Will Happen In Hinamatsuri Season 2?
In Hinamatsuri Season one's finale, titled "Yukimatsuri," Hina and her classmates get lost in the mountains while building an igloo.
The group tries to encourage Hina the next day with fake sushi, but her spirit remains low.
Meanwhile, a Japanese rocker reenacts Hina's Rockusion, and a Chinese student, Mao, excels in Superhuman Martial Arts at qigong.
They meet at a café and discuss Hina's identity. Mao attempts to leave Japan but faces obstacles from others and the school's Sifu.
In the end, the Sifu allows Mao to leave and create more branches, eagerly anticipating a meeting with Hina.
Hinamatsuri season one covered volumes one to nine of the manga, and season two will adapt volume 10 to 19.
Spoilers suggest that Nitta and Hina move to a new area, with Hina attending high school and taking up part-time work. Nitta tries to conceal his yakuza background while embracing his role as a single father.
Fans can expect more adventures, yakuza involvement, and comedy in Hinamatsuri Season 2.
Which Studio Will Animate The Sequel?
The first season of Hinamatsuri was the work of Studio feel. They are a fairly popular Japanese animation company that has produced a lot of romance and slice-of-life shows.
Some of its most famous works include Oregairu, Remake Our Life, and Mayo Chiki. The studio did a good job adapting the manga, and the animation was on point. So, it would make sense that the same studio would continue working on the sequel.
Also Read >> Tsugumomo Season 3: Release Date, Plot & More!
Where Can I Watch Hinamatsuri Season 2?
Season 1 of Remake Our Life is available to watch on Crunchyroll, Funimation, and BiliBili Global. When season 2 comes out, it's likely that these same streaming services will offer it.
You can also buy the Blu-Ray box set to watch season 2 if you want to. On Google Play and Apple TV, you can also buy digital episodes. You can watch the exciting next part of the series on these easy-to-use platforms.