"Kokoro Connect" is an emotionally charged anime series that captivated viewers with its unique blend of drama, supernatural elements, and relatable characters. It is so good that several fans are eager for season 2 of Kokoro Connect, even after 11 years since the initial release.
The show follows a group of high school friends who find themselves entangled in a series of mysterious body-swapping experiences, testing the limits of their bonds.
It has a high popularity ranking of #210 on MyAnimeList and boasts a rating of 7.74. It is easily one of the best rom-com school animes of all time. However, there are certain problems when it comes to releasing a second season. Let's go over them in this article.
Kokoro Connect Season 2 Overview
| | |
| --- | --- |
| Nome della stagione | Kokoro Connect |
| Numero di stagione | Stagione 2 |
| Genere | Drama, Romance, Supernatural |
| Data di rilascio iniziale | July 8, 2012 |
| Kokoro Connect Data di rilascio della seconda stagione | Essere annunciato |
| Kokoro Connect Volumi Light Novel Stagione 2 | Volume 5 e oltre |
Kokoro Connect Season 2 Release Date & Status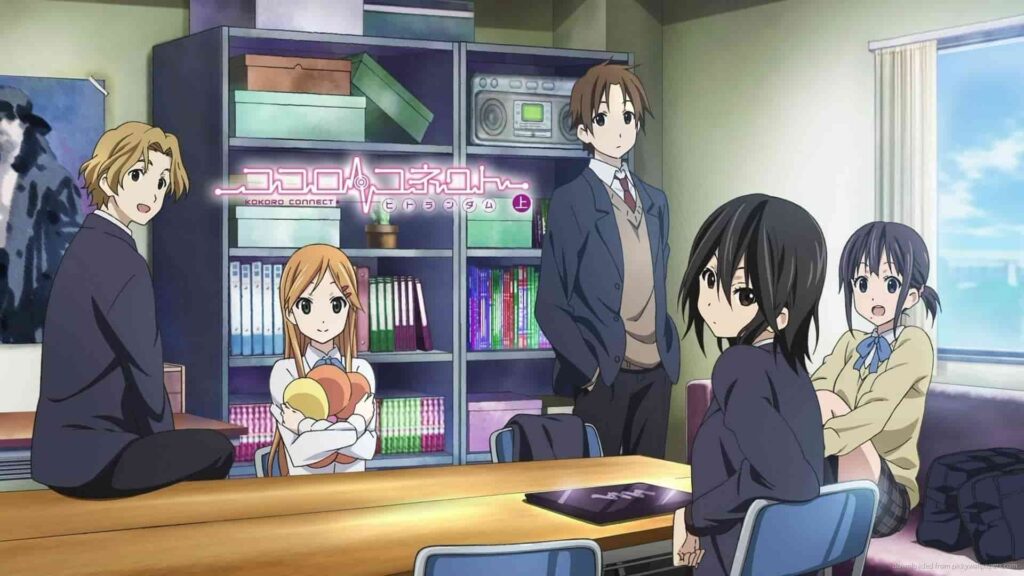 The burning question on every fan's mind is, "Will there be a Kokoro Connect Season 2?"
As of September 2023, there hasn't been an official confirmation of a second season. However, fans have been eagerly waiting for news about its renewal.
It's essential to keep an eye on official announcements from production companies and streaming platforms. The release date remains uncertain, but the chances of getting a second season are close to none. Why?
Well, for those eagerly anticipating Season 2, there's bad news. There is a reason why such an amazing anime has not gotten a sequel in 11 years. The anime's producers got caught in a scandal and power abuse situation, which led otakus to riot and boycott DVD sales.
As you know, Blu-ray DVD sales are a very important factor in an anime getting a sequel. Because of this, Kokoro Connect will most likely never receive a new season.
Kokoro Connect Fake Audition Scandal & It's Impact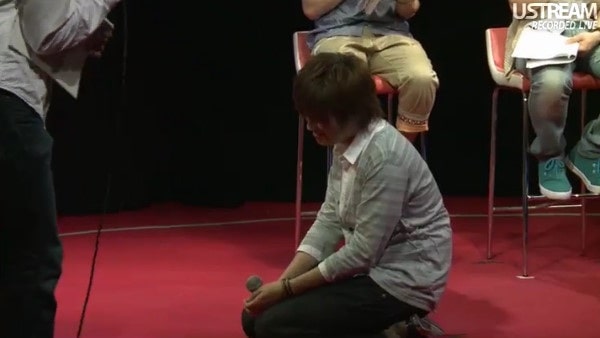 One obstacle that may have hindered the progress of Season 2 was the "Kokoro Connect" fake audition scandal.
The producer and other influential people bullied one of the Japanese voice actors in an incident that happened in 2012. In the name of a "prank," they took it too far and humiliated the voice actor. Later, they made the voice actor into a "promotion chief" for Kokoro Connect and worked him to the bone.
Time and time again, the voice actor was disrespected and laughed upon.
The voice actors were forced into recording explicit dialogue. This controversy had a negative impact on the series' reputation.
Because of this, Japanese otaku boycotted the DVD, and no one bought it. The producers have stained the anime's reputation and made an enemy out of their audience.
So, getting Kokoro Connect season 2 might be difficult, as the producers might have shelfed it.
C'è abbastanza materiale originale per un sequel?
In the world of anime adaptations, source material availability plays a crucial role in determining the possibility of a new season. Based on Sadanatsu Anda's 11-volume light novel series, "Kokoro Connect."
The anime had covered only the first four volumes, leaving 7 more volumes to adapt.
So, to produce a second season, there should be enough source material content. Therefore, there's potential for additional content to fuel a continuation of the series.
Quale studio animerà la prossima stagione?
The animation studio behind a series can significantly impact its quality and style. Collegamento d'argento, a company well-known for its work on various anime titles, produced the first season of "Kokoro Connect."
If Season 2 were to become a reality, it's likely that Silver Link would return to continue the story. However, this would ultimately depend on the studio's availability and the decisions of the production committee.
Leggi anche >> Il coraggioso dei sei fiori Stagione 2: data di uscita, trama e altro!
Cosa accadrà nella prossima stagione?
While there hasn't been an official announcement regarding Season 2's plot, fans can't help but speculate about what might happen next. The first season left many unanswered questions and potential storylines to explore.
Season 2 could delve deeper into the characters' relationships, delve into the origins of the mysterious phenomena they experience, and introduce new challenges that test their friendship and resilience.
Where Can I Watch Kokoro Connect Season 2?
Once "Kokoro Connect Season 2" becomes a reality, fans can expect it to be available on popular streaming platforms like Crunchyroll, Funimation, or Netflix. Keep an eye on official announcements for updates on where to watch it legally.
Alternatively, the Blu-ray discs of the anime will be released once it airs. You can also purchase them and watch the show offline. This will also directly contribute to the possibility of getting another season.