Mommy hentai is by far one of the most popular genres you can find on nhentai. Over the years its popularity has soared the skies and rightly so. 
Not only do they provide a quality storyline but there is also a lot of variety in the juicy scenes they provide. With that in mind, I have picked the top 10 mom hentai that you should not miss out on. Here is a list of them along with their codes.
Don't know how to use the codes? Check this article!
Top 10 Recommendation Of Hentai With Moms
366224
239990
304307
289857
177978
265725
295679
393878
349490
330975
10. 330975
The first doujin on our list is a long 100+ pages story that will give you all the 'action' you need.
The plot doesn't take long to jump into the main part while introducing a very hot mom right at the beginning.
The main character's name is Kasumi and she gets into some intense scenes with a guy named Tomo. 
She even has the classic "ara ara" catchphrase used by most moms in doujins.
Kasumi plays the role of a foster mother while Tomo is his foster son which adds that bit of forbidden family romance to this particularly interesting mommy hentai.
Over the course of the story they are involved in many scenarios and Kasumi doesn't seem to run out of stamina ever.
9. 349490
The plot of this doujin is based around a boy named Watanube Shun who is staying temporarily at his neighbor's house.
Without a doubt the mom in that family is the talk of their locality being very attractive with an eye-catching curvy figure.
Shun tries to keep his composer around the mom and her daughters but fails miserably. 
One day he gets his hands on some hypnosis items that opens a pathway for him to do all kinds of stuff to Amane San.
After hypnotizing the mom, he tells her to lift her shirt and immediately gets going.
Although we don't get to see any action between Shun and the daughters, the mom in this hentai easily makes up for it.
8. 393878
The boy in this story is named Shuuji and he is undoubtedly leading the best days of his life.
One of his childhood friends brings him to her home where she has a very attractive mom.
She instantly hugs Shuuji tightly on seeing him and then sends them upstairs. 
Shuuji gets some heated actions first from his friend, which makes the mom wonder how she can also do the same.
The mom desperately wants Shuuji inside her junk and starts by pleasing him. It doesn't take them long to slip on to the main course where they try a variety of positions.
7. 295679
This is a comparatively short mommy hentai doujin where Mahiru gets to enjoy his step mom in a ecchi way.
It starts off on the classic pretext of Mahiru not being happy with his new step mother and the mom being desperate to win him over. 
So, she goes about it in a different way by entering his room and immediately undoing his trousers.
Well, Mahiru isn't complaining about that as he gets to enjoy the best moment of his life.
The next day Mahiru realizes that it was not a dream and his step mom is ready to take things to the next level.
6. 265725
This doujin is every gamer's dream as it is based around the plot of a gamer getting to sleep around with anyone he wants inside a VR game.
The main character in this doujin has got only one motto and that is to make love with all the non playable characters out there. 
Without a doubt he also encounters some moms with huge melons who have no problem with his offer.
The main character changes the figures of the moms in the way he likes and gets to enjoy some intense "fun" moments.
Want more Uncecnsored Hentai recommendation? Check this article!
5. 177978
What's better than mommy hentai? Well the answer is mommy hentai where the mom is also a teacher.
This doujin takes the fantasy of every weeb to the next level with the introduction of a hot mom who also works as a teacher. 
Her son gets his hand on a suspicious app called King's App which allows him to try out his mom as a product.
The best thing is that his mom will not get angry at any order. The boy certainly has his fair share of fun with that application as he lets his imaginations run wild.
4. 289857
This is by far one of the juiciest doujin you will find out there which takes on an ecchi adventure of more than 200 pages.
Daiki is currently visiting his father's hometown back in the village where he is constantly drooling over his very beautiful aunt. 
She is one hundred percent a mommy hentai material. She never misses a chance to tease him and after he confesses his feelings for her, they get into some steamy session inside a van.
3. 304307
The basic plot of a mommy hentai story involves a step mother. This doujin goes one step further and introduces two very beautiful step sisters too.
The boy at the center of all the hot actions goes by the name of Kazuma. Just like a classic hentai story, his new sister and mother are dying to get him inside them. 
He instantly makes out with one of his sisters the first night that makes his step mother very jealous.
She waits for him the next day in a very appealing outfit and instantly takes him under her wing. That way, our hentai mommy can use Kazuma as a boy toy.
2. 239990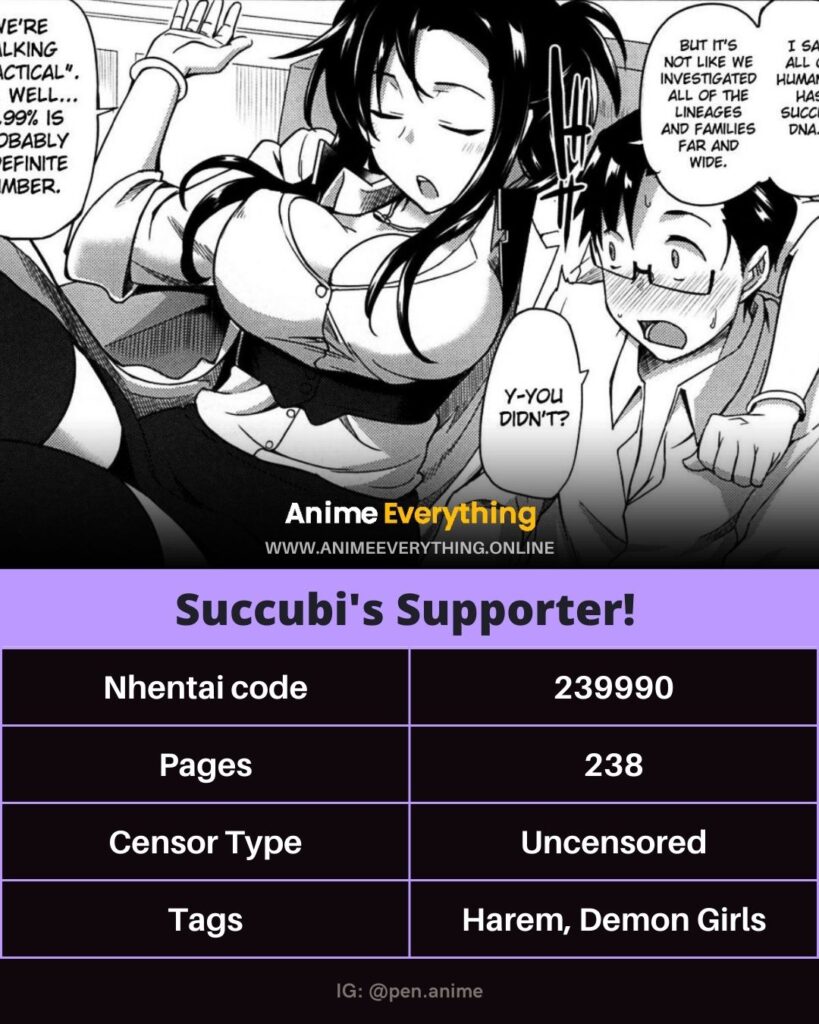 If you are looking to add a bit of spice to your mommy hentai stories then this doujin is the perfect one for you.
It involves succubus who look exactly like humans without their traditional wings. The story starts with two succubi recruiting a guy named Tadahiro for their "fun." 
They take him to their residence and instantly start using their magic on him. After giving him some nice tongue to tongue action, they don't waste any time in crouching down and doing the deed.
1. 366224
The best mommy hentai doujin in this list is a coloured spread. Our protagonist has recently moved into a Youkai only complex and has his eyes set on Yuki-Onna.
She is a treat for the eyes from every angle and our boy wants to get her done. 
He finds a strange ring which allows him to control a Youkai and command it according to his wish.
Without wasting a second, he uses it on Yuki-Onna who falls under his spell. The next phase of play is very predictable as the guy uses Yuki-Onna for "fun" activities.
That's it for this post! These were some of the most popular hentai doujins with moms.
If you liked this article, consider hitting the bell icon in the bottom corner to subscribe for more such content (^^)~