One of the biggest problem with the anime community is its toxic fandoms. As much as these fans love their anime, they are also one of the reasons why people from non-anime background hate anime.
When a bunch of such toxic fans starts influencing other fans, they create more hate and disharmony.
Here is a list of such worst anime fandoms and fanbases & the worst kind of anime fans to exist in the community.
Most Toxic Anime Fandoms Of All Time, Listed
1. Naruto – the most toxic anime fandom ever
Even though the anime had finished airing years ago, the number of toxic anime fans in this fandom is still high. This fandom's toxic group has earned itself the title 'Narutards'. Just imagine how many people they must have pissed off to get their own title in the community.
These are the people who can't help but call every other shonen anime a rip off of Naruto.
"Black clover? Naruto rip off!"
"Jujutsu Kaisen? Bro it's totally Naruto!"
"Izuku Midoriya? You mean green Naruto?"
*Sees a ninja in any anime* "IT IS A NARUTO REFERENCE!" (as if ninjas were not originally from the Japanese history.)
If this isn't annoying enough, they rub off about how mainstream the anime is.
"Naruto is better than any anime out there because even your mom would know about it" – the poor thing that doesn't know just because it is mainstream and popular doesn't mean it is the best. (It is good, yes, but not necessarily the best.)
Now, if you think they only trash characters from other anime, you're wrong! Because they always whine about how Sakura is useless and Boruto is shit, not realizing that each anime or character is entitled to have its own characteristics, regardless of what they think about them.
How about you just stop comparing everything to Naruto for once, my dear Narutards?
2. MHA – fandom with so much hate and negativity
The one major problem with the MHA fandom is their internal quarrel.
The shippers vs the non-shippers.
There are fans who love to see the MHA characters in a romantic light, and so they "ship" characters together and create their own imaginary romance story. What's wrong with that though? They're free to like what they like, right?
But some people don't think so. They hate people shipping characters from their favorite shonen anime and lewding them. Shonen must have no romance is their rule.
But instead of ignoring what they don't like, they still bother to go start a fight with the people who ship characters and end up immersing themselves deeper into the shippers community.
Non-shippers are not the only problem though.
There are shippers who force their favorite ship on others and call every other ship a trash.
There are also people with homophobia who are okay with straight ships but rain down rage upon all gay ships.
In short, MHA fandom is a place filled with people who can't respect other people's opinions, likes and dislikes.
3. Dragon Ball Z – the ex-most toxic anime fanbase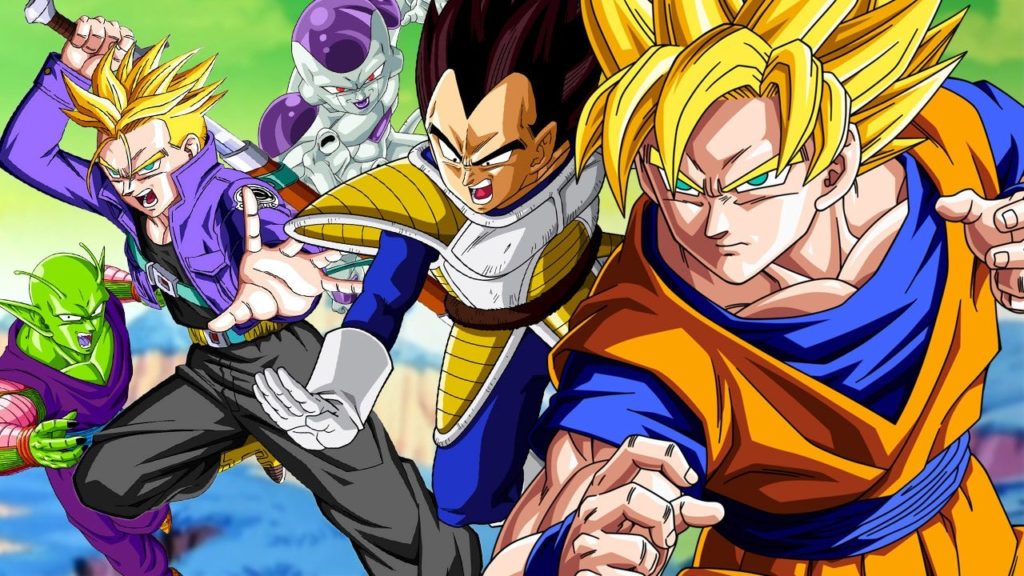 The hard truth is that DB fandom is dying. Or to put it the right way, Dragon Ball fandom is not gaining much new fans. It has the loyal fans who've been watching it since their childhood and very few newer fans, but most of the newer generation of otakus/weebs aren't into this anime at all.
How do I know?
I've an Instagram page with 50k followers and I created a poll asking if Dragon Ball franchise is overrated or not. And guess what, majority of them said it was overrated.
This is also one of the facts why the older fans get defensive and toxic. They're very passionate about the anime that marked the beginning of the entire shonen genre, which is understandable. However, they force others to believe and like the same.
In addition there are these people who believe Goku is the strongest anime character ever and mess with the other fandoms saying Goku can wipe the said fandom.
"Can he beat Goku tho?" – The one phrase that is overused to the point of annoyance.
4. Attack on Titan – toxic anime fandom that betrayed their Mangaka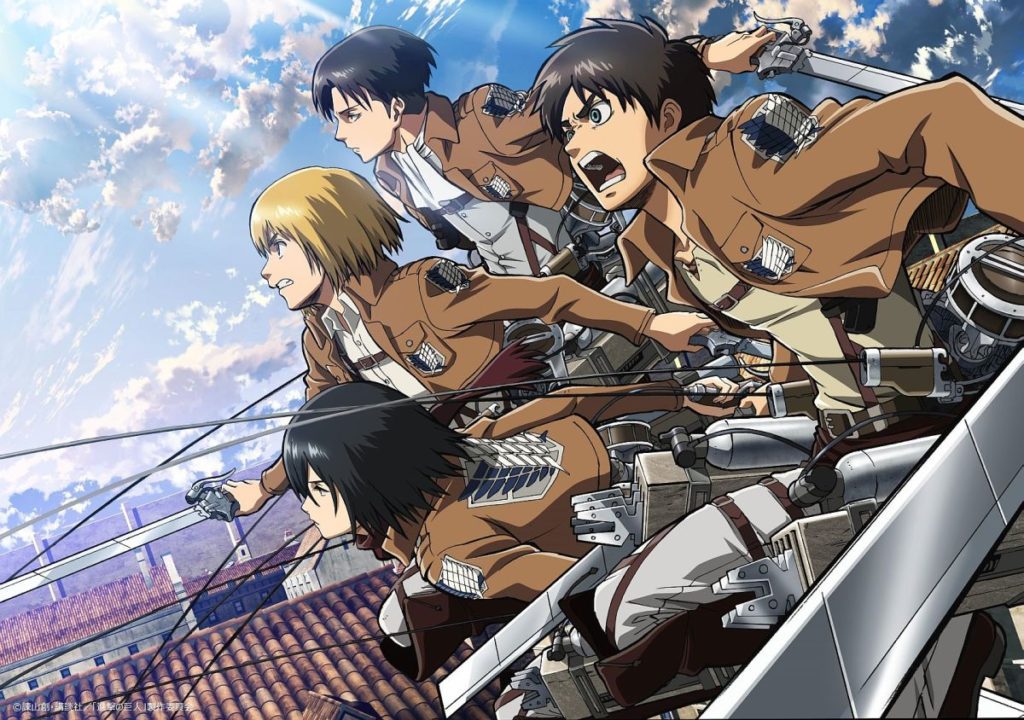 The very people who should be supporting the author (mangaka) for giving them an amazing story to enjoy, have turned against him in this community.
It's sad to see how much fans love the work, but not the man who created the work.
Recently, the AOT manga ended but fans didn't like the ending. So they started criticizing the mangaka and trashed him. Some even went as far as sending a death threat to the mangaka to show their hatred towards how he ended the story.
In addition, they even started writing their own ending, discarding the original author's work and wishes.
The one thing these guys could learn from the One Piece, Jojo and Berserk community is to respect their mangaka and treat them well.
Also, the AOT fandom has the same shipping problem similar to the MHA fandom, although not to the same extent.
5. JoJo's Bizarre Adventure
The jojo fandom is more on the annoying side than toxic if you ask me, but few of you guys nominated the jojo fandom on my Instagram page when I asked you guys to tell the fandoms you hate, so I'm adding it to the list.
This fandom just makes a jojo reference out of everything and asks literally every single anime watcher to watch Jojo.
"Watch Jojo, Watch Jojo, Watch Jojo", that's all they say when they meet a new anime fan.
6. Demon Slayer – the spoiler gang
This is a relatively new anime fandom, so it isn't as toxic. However, the only thing I don't like with this community is the spoilers.
They seem to forget not everyone is a seasonal watcher/manga reader. While this is a problem with several other fandoms too, the amount of spoilers were way too much.
And of course, there are people who believe in demon slayer superiority and wouldn't just accept people saying they didn't like Demon Slayer very much.
7. Fullmetal Alchemist Brotherhood – Fake Reviewers
Fullmetal Alchemist Brotherhood has been the highest rated anime in MyAnimeList for years. And the reason for it is not just because the anime is that great.
It is also because its fans are hella toxic.
Fullmetal Alchemist has one of the worst anime fandoms of all time, because whenever a new anime gets higher rating than FMA, they go and spam bad rating.
They have done this several times over the past few years. Even after being caught and exposed, the fanbase has learned nothing.
I have no idea how so many people are so orgainzed in doing this. Just how much free time do they even have?
8. One Piece Fandom & Its Neverending Recommendation
There are three kinds of groups and opinions when it comes to One Piece anime:
Who has watched One Piece to the latest episode. These guys love the show and over recommend it.
They have watched the first few (maybe just a hundred) episode and dropped it. These guys don't know the show but call it a trash anime when they've no idea about the full story.
Never watched One Piece and are adamant that they will never watch it. These guys don't care and just wants to hate.
The first kind have watched literally everything and can't get enough of it. While I can't blame them for falling in love with a legendary anime, they kinda shove their recommendation every chance they get.
But they only do it because, they too were ignoring the anime at one point, and maybe even hated it and thought it was overrated. But after experiencing the epicness of the anime, they want to share it with the world and force them to see the "truth."
Obviously, this could get annoying.
Oh, and let's not forget about the power scalers. They really are a menace in most shonen fandom.
9. Haikyuu Fandom is… a bit weird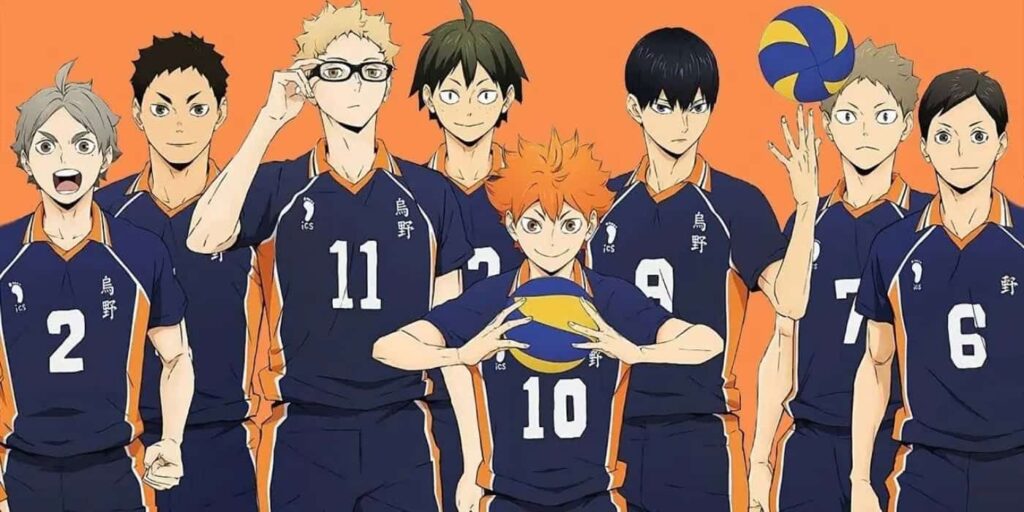 Look, this is the 21st centuary and we all accepted the LGBTQ+ community. But the Haikyuu fandoms can't stop creating lewd fantasies about school boys trying to do some actual sport.
While the anime is excellent and deserves all the praise for its impressive storyline, the fandom does not seem to care about the actual story at all.
Apparantly, all they see are hot sweaty boy that needs to couple up and get busy.
Like seriously, a healthy amount of ships and coupling is welcome, but when it becomes an obsession, it really gets creepy.
Especially the cosplayers and other fans on Tik Tok need to chill out.
10. Literally Any Anime That Is Popular
The sad truth is the more popular an anime is, the more ugly and toxic it is probably going to get.
When humans in general are attached to an idea, they will belittle every other people who do not agree with them.
This is a very unique and disappointing way of the fans "showing love" for their favorite anime series.
Whenever someone says they don't like an anime, its fandom gets offended because they take it personal. They cannot understand the concept of someone disliking the thing that they loved.
This is very common specifically with the anime fanbases because it truly is the home for teens and immature adults.
Of course, there are mature fans too, who can accept and respect others opinions and likes or dislikes. Only if the entire community was like that, the anime fandom would be a better place.