Devilman Crybaby is a dark and gripping anime series that took the world by storm. It has been 5 years since it was released, and fans are still highly anticipating Season 2 of Devilman Crybaby.
In this article, we will go over the latest news about this Netflix original anime's renewal status. We will also talk about the potential release date, plot, and other details.
Devilman Crybaby Season 2 Overview
| | |
| --- | --- |
| Nome da Temporada | Devilman Crybaby |
| Número da Temporada | Temporada 2 |
| Gênero | Action, Horror, Supernatural |
| Data de lançamento inicial | January 5, 2018 |
| Devilman Crybaby temporada 2 Data de lançamento | A ser anunciado |
| Devilman Crybaby Temporada 2 material de origem | Mangá |
Devilman Crybaby Season 2 Release Date & Renewal Status
While official announcements have been scarce, it is obvious that there will be no season 2. This is because the first season ended in such a way that there could be no possible continuation.
In the final episode of the anime, the entire world collapsed. The evil angel won the fight, and everyone, including the main character, perished.
The creators of the series never intended the show to last more than a season. Which is why they ended the story with a solid but sad conclusion.
So, Devilman Crybaby will not be renewed, and we won't be getting season 2. However, it might be possible to get OVAs and other spin-offs, which are very common in the anime industry. These can offer fans a chance to delve deeper into the world and characters they love, or even provide alternative perspectives and new storylines.
While the decision ultimately lies with the creators and producers, considering the popularity of Devilman Crybaby, it wouldn't be surprising if they decided to explore these avenues to further expand the franchise and keep the fans engaged.
Is There Enough Soure Material For A Sequel?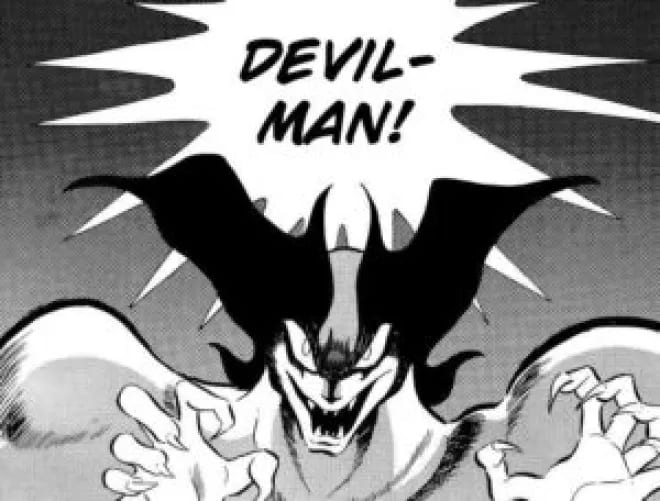 The anime is based on a manga from the 70's called "Deviman". The manga has a total of 5 volumes, which comprise 53 chapters.
It is important to note that the anime is just based on the manga and is not completely faithful to it.
Either way, the anime covered the entire story of the manga, and there is not enough source material for Devilman Crybaby season 2.
That said, the manga has several spin-offs, side stories, and alternative versions. So, it is possible to get a new installment of Devilman Crybaby, but it just won't be a continuation of season 1.
What Will Happen In Devilman Crybaby Season 2?
The first season revolves around a devil with body-controlling abilities. When he possesses someone, they retain their will, granting access to his powers.
Akira Fudo, the MC of the show, was leading an ordinary life until the devil changed everything. By the season's end, he becomes the ultimate devil, inspiring Akira to make life-changing decisions. He was on a quest to save the world from the angel but ultimately failed, which ended in humanity's destruction.
In the next season, we can expect the story to take place in an alternate timeline. It is possible that the spin-off mangas might be adapted into anime. However, since the main story ended, it will not be a continuation of season 1.
Leia também >> Deadman Wonderland Season 2: Release Date, Plot & More!
Qual estúdio irá animar a próxima temporada?
The animation studio responsible for Devilman Crybaby's stunning visuals is Science SARU, headed by Masaaki Yuasa.
While nothing is official yet, there's a good chance they'll return to craft the dark and mesmerizing world of Devilman Crybaby in Season 2.
Where Can I Watch Devilman Crybaby Season 2?
Once Devilman Crybaby Season 2 is released, fans can likely catch it on Netflix, just like the first season. After all, it is a Netflix anime, so they are the only platform that has the rights to distribute it.
So, keep your Netflix subscription ready for some demon-hunting action!
Alternatively, you can also buy the Blu-Ray DVD from Amazon or eBay and enjoy the series offline. However, this is quite costly compared to streaming online.
Conclusão
Devilman Crybaby Season 2 is a hot topic among anime enthusiasts. While the release date remains uncertain, the potential for more thrilling demon battles and complex character development has fans buzzing with excitement.
With several spin-offs and alternative stories, the Devilman saga will likely keep evolving, captivating audiences worldwide. So, stay tuned for updates, and prepare to re-enter the dark and mesmerizing world of Devilman!