MHA characters from class 1A have great personalities and meaningful backstories, but which one is best out of all the students in Class 1A? MHA class 1A has a total of 20 students, eacch with unique personalities and abilities. In this article you will find the list of all class 1A students with a brief description.
List Of All My Hero Academia Class 1A Characters
| | | |
| --- | --- | --- |
| Real Name | Hero Name | Quirk |
| Izuku Midoriya | Deku | One For All |
| Shoto Todoroki | Shoto | Half-Cold, Half-Hot |
| Katsuki Bakugou | Great Explosion Murder God Dynamight | Explosion |
| Eijiro Kirishima | Sturdy Hero: Red Riot | Hardening |
| Denki Kaminari | Stun Gun Hero: Chargebolt | Electrification |
| Ochako Uraraka | Uravity | Zero Gravity |
| Tsuyu Asui | Rainy Season Hero: Froppy | Frog |
| Momo Yaoyorozu | Everything Hero: Creati | Creation |
| Mina Ashido | Pinky | Acid |
| Hanta Sero | Taping Hero: Cellophane | Tape |
| Koji Koda | Petting Hero: Anima | Anivoice |
| Tenya Iida | Ingenium | Engine |
| Minoru Mineta | Fresh-Picked Hero: Grape Juice | Pop Off |
| Kyouka Jirou | Hearing Hero: Earphone Jack | Earphone Jack |
| Fumikage Tokoyami | Jet-Black Hero: Tsukuyomi | Dark Shadow |
| Yuga Aoyama | Shining Hero: Can't Stop Twinkling | Navel Laser |
| Rikido Sato | Sweets Hero: Sugarman | Sugar Rush |
| Mashirao Ojiro | Martial Arts Hero: Tailman | Tail |
| Mezo Shoji | Tentacle Hero: Tentacole | Dupli-Arms |
| Toru Hagakure | Stealth Hero: Invisible Girl | Invisibility |
Vote For The Best MHA Characters From Class 1A!
Here's a list of all the MHA characters and a brief description about them. You can vote for your favorite MHA class 1A student at the end of this post!
Izuku Midoriya
Izuku is the main character, he is a very timid and polite boy. Due to being bullied since childhood for being born without a Quirk, he is initially portrayed as insecure, being more reserved, and not self-expressive. His goal is to become the greatest hero like his idol.
Shoto Todoroki
Shoto is the third main character and the son of Endeavor, better known as the Flame Hero. After several attempts in the past, Shoto was born with both of his parents' Quirks. While his father tried to train him to be better than All Might, his mother is in a mental hospital for burning half his face.
Katsuki Bakugou
Katsuki is the second main character of this anime. He is shown as a crude, arrogant, and aggressive person, especially to the main character Izuku Midoriya. But later on in the series he starts proving that he cares for his fellow class 1A students, especially for his somewhat friend Ejiro Kirishima.
Of all the MHA characters, Bakugo's character development was phenomenal!
If you like the anime series My Hero Academia, you can check: My Hero Academia Store
Eijiro Kirishima
Kirishima started out as a self-conscious and timid boy. Due to his classmates in junior high being more outgoing and lively than him, Kirishima became self-conscious over his appearance and personality. Crimson Riot inspired Kirishima to become a hero. He is an outgoing person he makes friends really easily and is best friends with the second main character Katsuki bakugou.
Denki Kaminari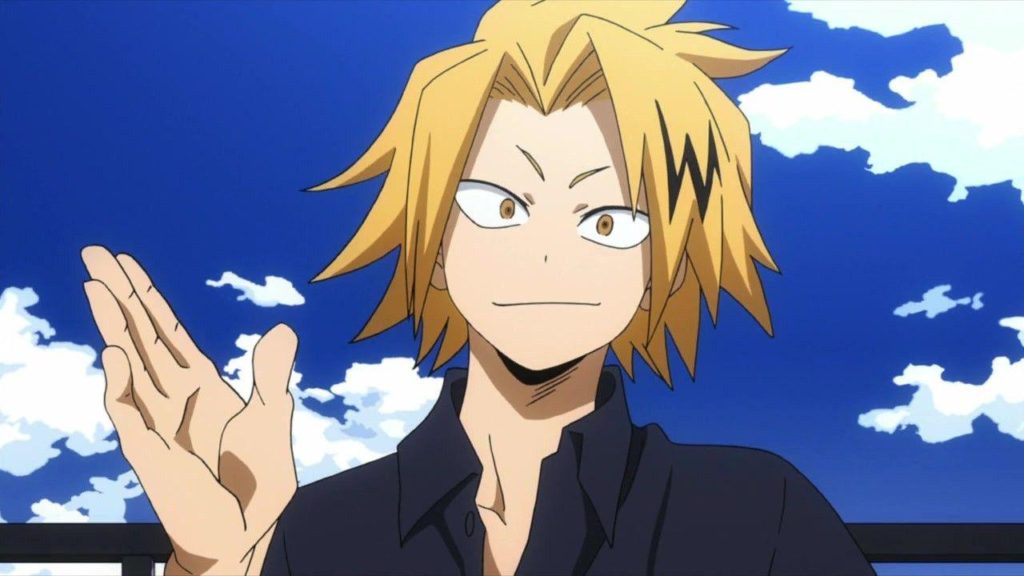 Denki is a friendly, social, and energetic MHA character who likes to hang out with people. He is rather casual when interacting with others, including the generally unfriendly Katsuki Bakugo. He is best friends with Kirishima his quirk makes him ho dumb for at least 1 hour. People assume he is the UA traitor which could be true but then again he could be a normal boy.
Ochako Uraraka
When it comes to personality, Uraraka has very few flaws. She knows when to be serious when she can let loose, and when she has to be there for her friends. Most people dislike her because she is in the way of most people's so-called "Ships" But other than that she is a bubbly and joyful person.
Tsuyu Asui
Tsuyu is a straightforward and aloof MHA character who always speaks bluntly from her mind and what she thinks about others. She is kind and likes to be called tsu by her friends. She is a heartwarming girl and is one of Ochako Uraraka's best friends.
Momo Yaoyorozu
Momo's enthusiastic about becoming a hero. She is a very prudent, dedicated person who acts as a natural leader. While Momo's Quirk is useful, it still has limits. If she doesn't have enough lipids in her body, she can't create anything. She is really nice and she has confidence issues. But this changed after Todoroki proved that she can have an amazing quirk and good Ideas.
Mina Ashido
Mina has always been a straight-forward and confident MHA character. She was very popular in Junior High. Unlike Bakugou people liked her outgoing and optimistic personality. She is one of Kirishima's friends She was in Junior High with him and has been friends since.
Hanta Sero
Sero is a very friendly person and falls in the category of "easily sociable" MHA characters. He can be loud and showy at times, often trying to impress his peers with his Quirk. Sero is best bro's With Denki Kaminari. He likes all of class 1A members and is friendly to all!
Koji Koda
Koda Is a shy and geeky boy. His head takes the form of a rock, which is unevenly shaped and pointed at the top of his head, and his jaw is square-shaped. His Quirk lets him talk with animals, he can befriend all most anybody if he really put his mind to it.
Tenya Iida
Tenya is a strict MHA character who likes to keep the school and his classmates safe. His engine calves have different gears like Luffy in a way. His Quirk helps him run fast and quickly. He is a heartful person who means what he does. He tries to keep all of class 1A students away from harm.
Minoru Mineta
Mineta has an extremely perverted personality, to the point of the girls in his class hating him for it. This interest in women is his motivation to become a hero in MHA. He most likely would wine if you put him in a situation. He is friends with Denki maybe sero but that's all.
Kyouka Jirou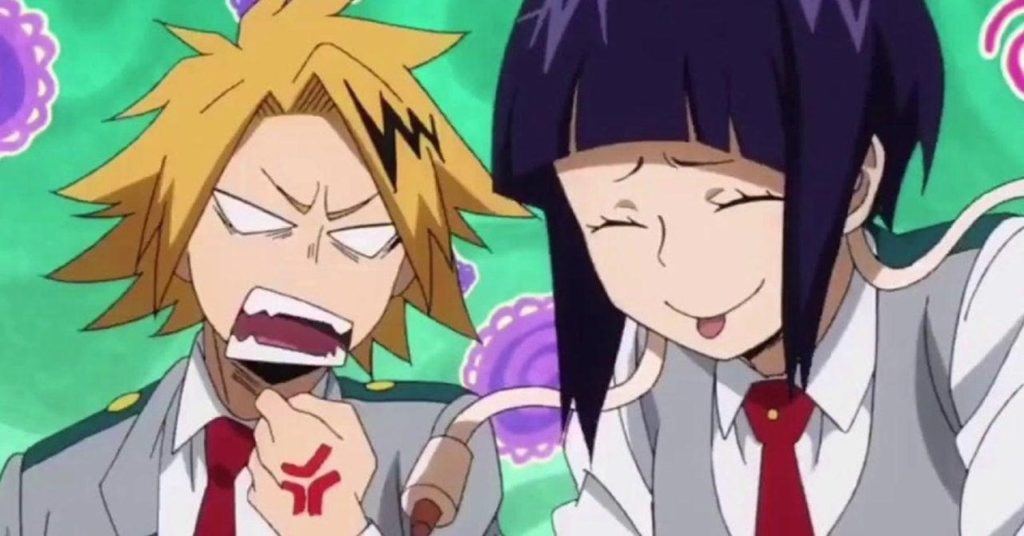 Kyoka has a pragmatic, unenthusiastic, and teasing personality that is mostly shown to those she finds irritating. She likes to tease her fellow classmate Denki with her snarky comments. She is friends with a lot of people and is a quiet and friendly person.
Fumikage Tokoyami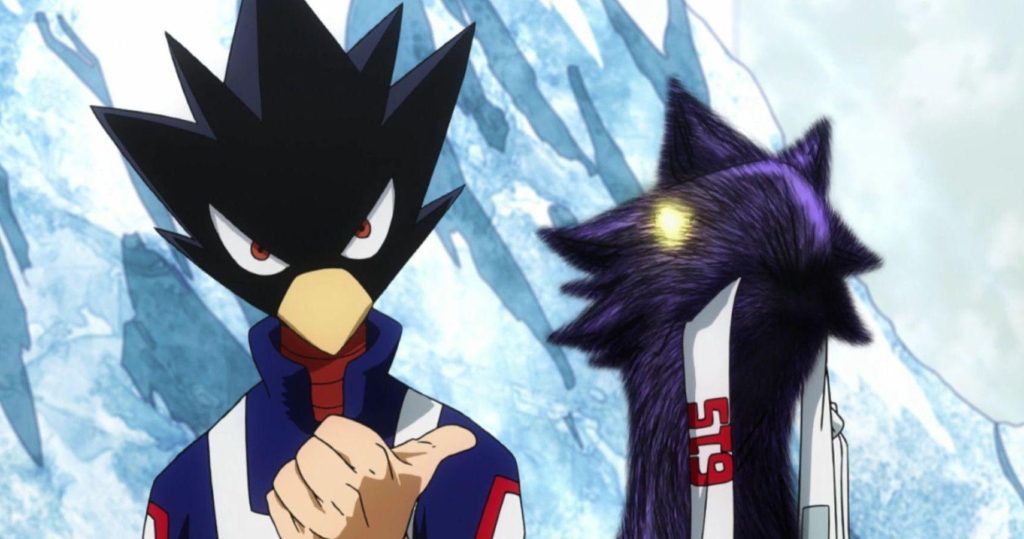 Tokoyami is a reserved, serious MHA character with a bird-like appearance. His Quirk is Dark Shadow. He is quiet and keeps to himself but is a good friend of Izuku.
Yuga Aoyama
Yuga Aoyama, also known as the Shining Hero Is a boy who can't stop twinkling. Some of the class 1A members say he is annoying but he is also a great friend of Izuku midoriya.
Rikido Sato
Rikido has an interest in sweets and baking, the latter being a useful skill to have due to his Quirk. He loves baking cakes and sweets for his classmates and is kind and sweet to everyone just like his cooking!
Mashirao Ojiro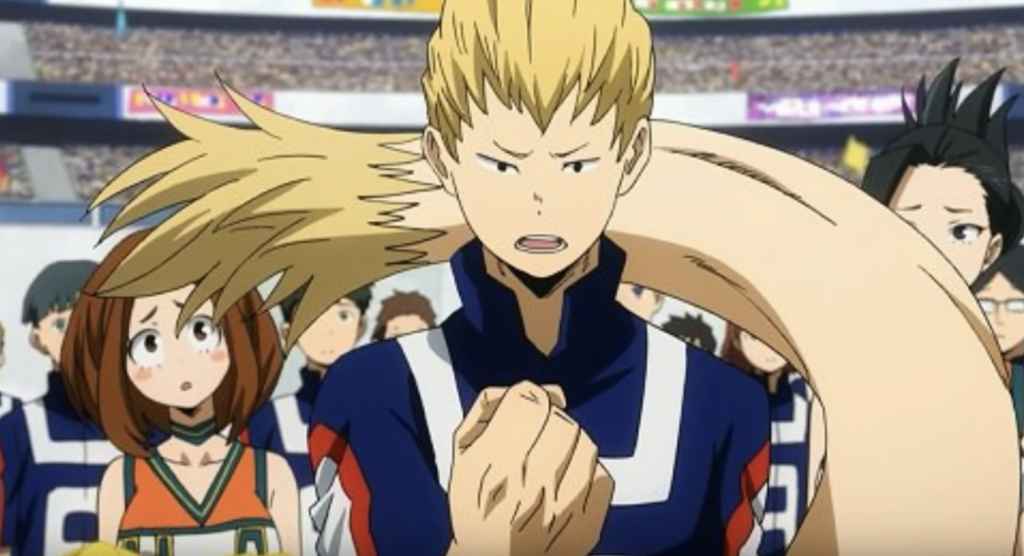 Mashirao is an MHA character with muscular build and has short blond hair, swept to the front of his head. He is a side character but is a nice and loving friend.
Mezo Shoji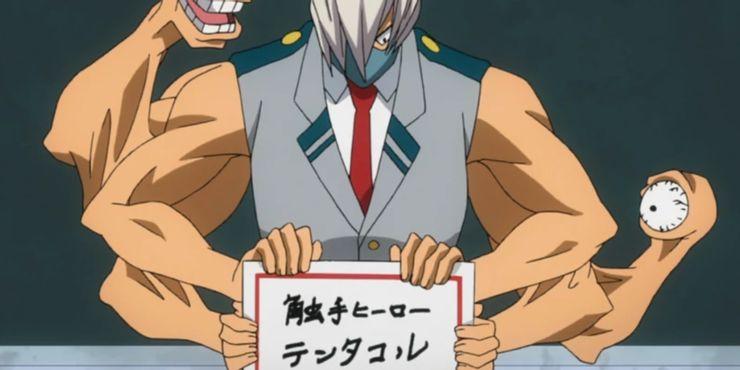 Despite his frightening appearance, Mezo is a very friendly and gentle person who will work nicely with anyone. He is not the type to hold grudges, showing no ill will towards those that harm him unwillingly. (Information from Fandom.com)
Toru Hagakure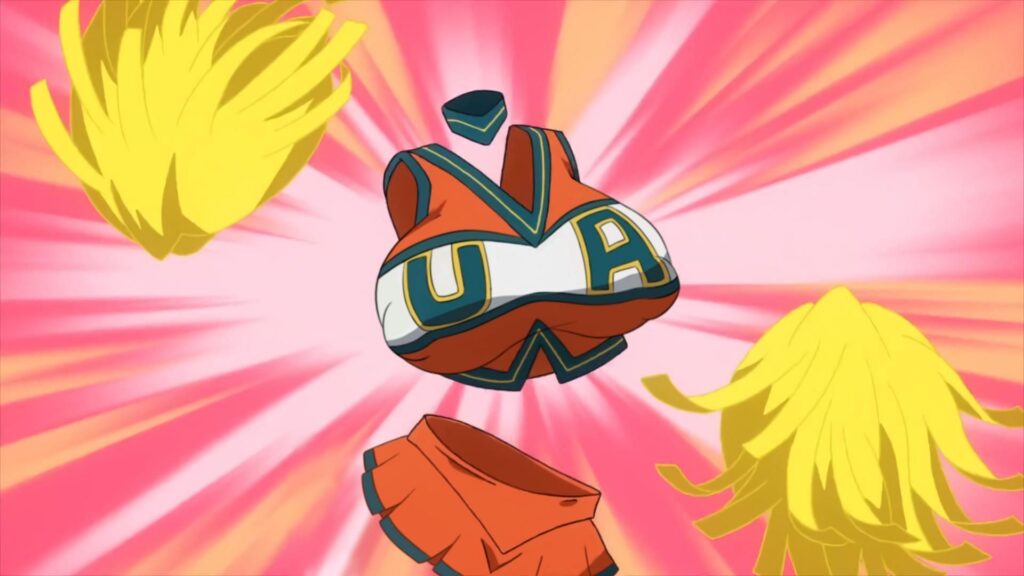 Toru is the invicible girl whose appearance has always been a mystery. Her power is, obviously, to be able to become invisible. This quirk makes her a perfect fit for spying jobs, although it is not a great quirk to face villains one-on-one.
She has very high energy and is cheerful almost all the time. I mean, without this kind of upbeat personality, she would really become completely invisible, wouldn't she?
That's it! These were all the MHA class 1a characters!! Whom do you like the most?
Vote For Your Favorite MHA Student!