Jojo's Bizarre adventure is a famous anime that has been improving greatly with each season. Owing to its popularity a few JoJo games have been released over the past couple of decades. If you have watched the anime, you'll know how fun the concepts like Ripple technique and stand powers are! Wouldn't it be amazing to use those abilities in a video game? In this article, I discuss some awesome Jojo's Bizarre Adventure games for you to enjoy!
#7 – GioGio's Bizarre Adventure
This is game was released for PlayStation 2 on July 25, 2002. It is a beat 'em up styled action-rpg which focuses on 1v1 fist fighting with the aid of Stands.
Stands give you combat abilities and special abilities. In addition, like every other RPG, puzzle solving is a  core part of this game.
Game Modes:
Super Story Mode (SS mode) – This game mode explores the story of Team Bucciarati, right from Giogio meeting Bucciarati. It has cutscenes in between the the stages and fights.
Another Story Mode – This game mode can be unlocked after completing the SS mode. It allows the player to choose a different character from the game and play using that character. Therefore you can experience the story from all angles.
---
#6 – JoJo's Bizarre Adventure: Phantom Blood
Jojo's Bizarre Adventure: Phantom Blood is an action-adventure rpg released for PS2 on October 26, 2006.
This game is an adaptation of the Phantom blood arc of the Jojo series. It is divided into chapters in which the playable characters might differ.
Game Modes:
Story Mode – You'll get to play the story from the original manga. It consists of cutscenes from phantom blood anime movie too! After that, you can also play as the villain!!
Dio Mode – You'll get to play as Dio! The story progresses in his perspective. However there are no cutsecnes in this game mode.
---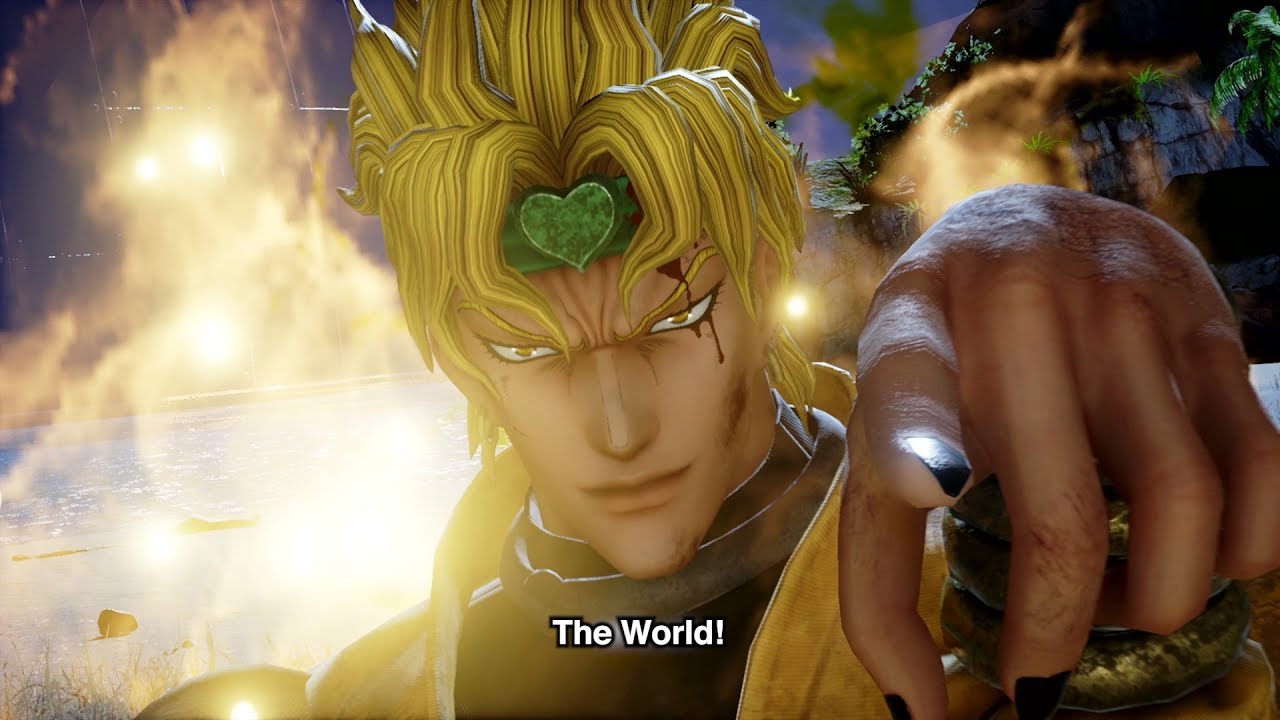 Jump Force is a very recent game that comprises of most popular shonen anime characters. Currently, this game only has Jotaro, Dio and Giorno from the JoJo's Bizarre Adventure universe.
However, it doesn't have much variety of attacks, and honestly, JoJo characters are some of the weakest ones in the entire game. For instance, their moves are slow and the damage is low compared to characters like Goku and Zoro.
So it kinda takes out the fun.
While this is not entirely a JoJo game, I'm considering it as one (for this list), given that there are 3 characters from this series in the game.
---
Heritage for future is one of my most favorite Jojo game. This is a street fighter styled fighting game released for PlayStation, Dreamcast and CPS-3.
The original version of the game was released as an arcade game on December 2, 1998 and later received an update on September 13, 1999. However, you can also play this awesome JoJo game online at RetroGames.cc
A high definition version game was released for Xbox live arcade and PlayStation Network on August 2012.
Above all, this is the only 2D JoJo's Bizzare Adventure Game that is good to play!
Game Modes:
Story Mode – An arcade styled story mode where you beat an enemy and progress to the next level.
Alessi Mode (Dreamcast ver.) – It allows you to play as a de-aged character (child version of the character).
---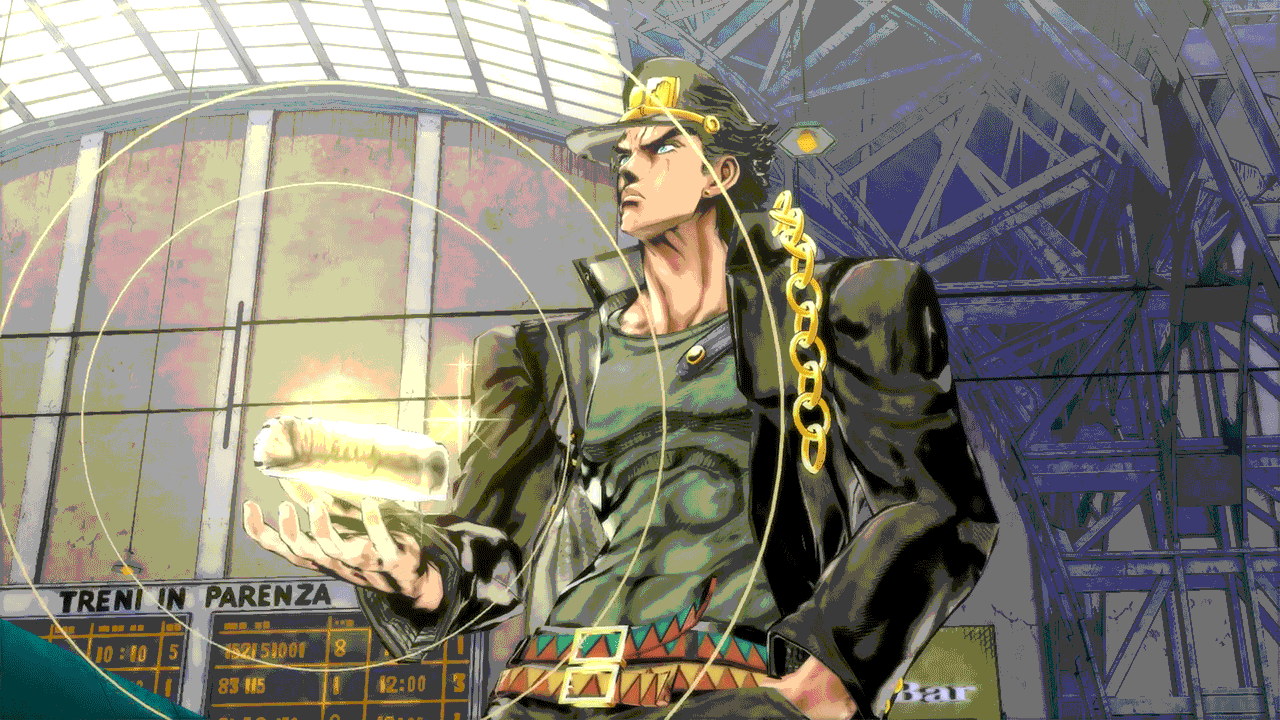 Jojo's Bizarre Adventure: Eyes of Heaven is a tag team arena fighting game released for PS3 and PS4 on December 17, 2015.
This game features 2v2 matches between 4 characters with awesome graphics and gameplay.
Game Features:
The one most attractive feature of this game is the Style Action – a special ability that by default acts as their main skill or unique gimmick, and is often representative of their Style and abilities as a fighter.
This game supports online multiplayer, in other words, local multiplayer is not supported.
A leveling system and ability tree for each character is included in the story mode.
---
#2 – JoJo's Bizarre Adventure: Last Survivor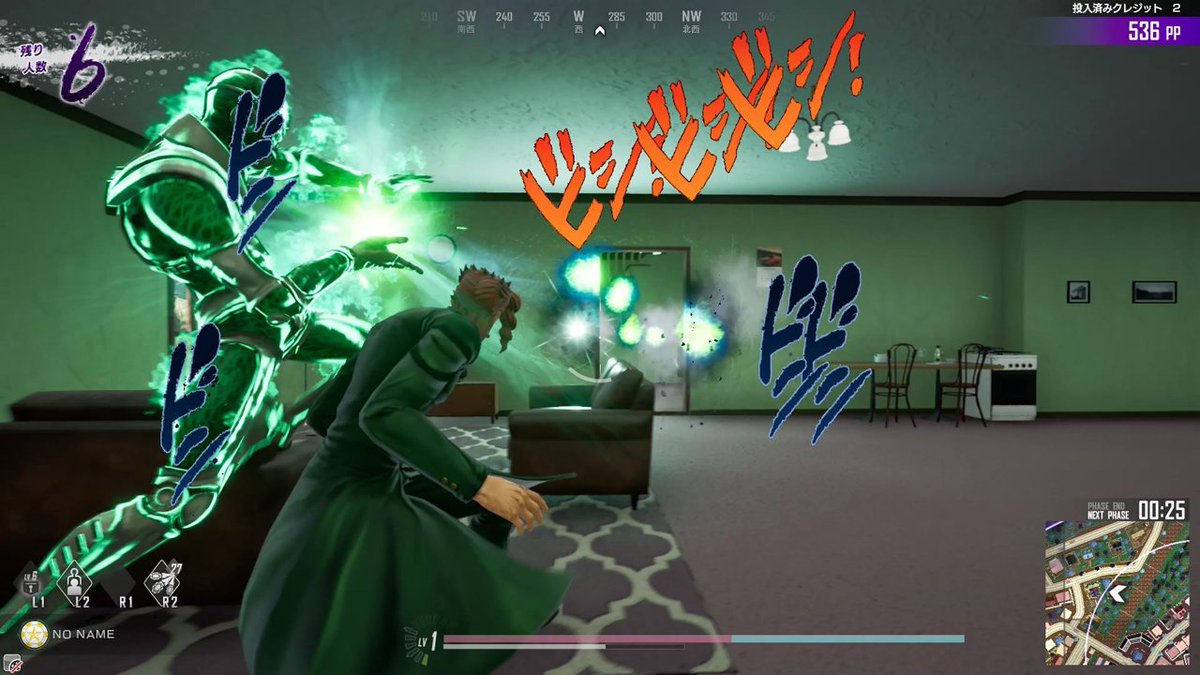 Last Survivor is a Multiplayer Battle Royale game like Fortnite and PUBG. It was planned to be released on Summer 2019.
However this game is planned to be released only for arcades, but it is possible for them to release it on other devices just like the previous games.
This game features the characters from Part 3 to Part 5, so that it could be a stand war. It will support up to 20 player matches, and the goal of the player is the be the last on standing. The title is called "Last Survivor" after all.


Unfortunately, this game is only available in Japanese Arcade Systems at this point of time.
---
All Star Battle is a 2.5D fighting game released exclusively for PS3 on August 29, 2013.
This game features major characters from part 1 to part 8 and introduces an additional character – the protagonist of Baoh: the visitor (manga) – as a guest character.
Moreover, it has a wide variety styles and abilities compared to any other Jojo game out there.
Game Modes:
Story Mode – A trimmed version of the Jojo's Bizarre adventure story in the form of text based cutscenes between battles.
Campaign Mode – It goes into the online mode where the player can fight A.I or other players. The players receive rewards like cosmetics, taunts, poses, SFX, etc for winning matches.
Versus Mode – The player can either fight the computer or another player (both Local and Online battles are supported.)
Arcade Mode – It is the usual arcade battle where the player chooses a difficulty and defeats eight random opponents.
In conclusion, All Star Battle is the best Jojos Bizarre Adventure game of all time. Here is the game's trailer:
That's it for this post! These were the list of all the official Jojo's Bizarre Adventure games till date. Hope you found something to play!
Hit the bell icon in the bottom right corner and stay subscribed for more anime and otaku related content!