Dopo Cells At Work Season 2 concluded, fans eagerly await Stagione 3 news. The educational comedy series showcases the human body's cells as cute anime characters. The second season of "Hataraku Saibou!" aired in 2021. It has been two years since then and there is no news regarding a sequel.
In this article, we will go over the possibilities of the show getting a renewal. We will understand the source material availability and analyze a possible release date for this fun filled educational anime.
Cells At Work Season 3 Overview
| | |
| --- | --- |
| Nome della stagione | Cells At Work |
| Numero di stagione | Stagione 3 |
| Genere | Shounen, Educational, Medical |
| Cells At Work Season 1 Release Date | Jul 8, 2018 |
| Cells At Work Data di rilascio della seconda stagione | Jan 9, 2021 |
| Cells At Work Data di uscita della terza stagione | Not Announced |
| Cells At Work Season 3 Manga Volumes | Volumes 6 |
Cells At Work (Hataraku Saibou in Japanese) is a biology comedy anime adapted from Akane Shimizu's manga. It debuted on July 8, 2018. Season 2 premiered on January 9, 2021, with eight episodes airing until February 27, 2021.
The manga came to an end on 2021 and there is only one more volume to adapt into anime. But will it be renewed as a new season, or will it be released as an OVA? Let's deep dive into this below.
Cells At Work Season 3 Release Date & Renewal Status
Both prior Hataraku Saibou parts garnered tremendous audience response. Praised for educational yet entertaining content, fans learned about cellular workings. Recent part holds 7.31 MAL score. However, an issue hampers Season 3 renewal.
Rumors hinted Season 2 would cover manga end, even with a Coronavirus episode. But it ended with just eight episodes. Now there is not enough chapters in the manga to adapt for season 3. Studios need more source material for continuation. Thus, officials may delay Season 3 until sufficient content is available.
As of August 2023, there is no official announcement about Season 3's release date.
Leggi anche >> Reborn to Master the Blade Season 2 Release Date, Plot & More!
C'è abbastanza materiale originale per un sequel?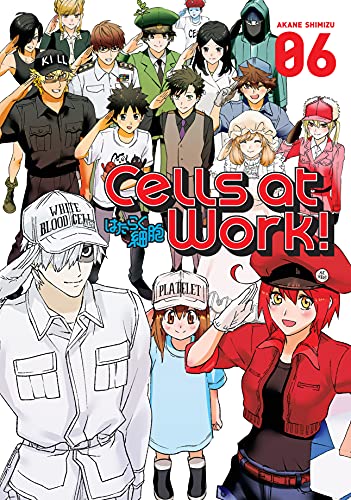 The anime diverged from manga order but remained true to its source. Season 1 covered up to chapter 18, skipping chapter 13 and chapter 16. Second season adapted these along with manga's fifth volume. The manga concluded with its sixth volume in January 26, 2021.
David Production has only one more volume for Cells At Work Season 3, affecting its renewal status. It would make sense for them to release a movie or an OVA that covers the final volume of the manga.
However, getting another season does not seem very likely as there is not enough source material content to adapt.
Leggi anche >> The God Of Highschool Season 2 Release Date, Plot & More!
Which Studio Will Adapt The Next Season Of Hataraku Saibou?
The first and second seasons of Hataraku Saibou! was the work of David Production Studio. This studio has adapted several popular manga into anime. Some examples are JoJo's Bizarre Adventure, Fire Force and Captain Tsubasa.
Since this studio has been handling the anime adaptation of Cells at Work from the very beginning, we can expect them to continue the renewal if season 3 is confirmed.
Where To Watch Cells At Work Season 3?
The first and second season of Cells At Work are available to watch on Crunchyroll, Netflix, Animax Asia, Bilibili and other popular streaming platforms.
French audience can watch the anime on Wakanim, a company that is owned by Crunchyroll and Sony Pictures. On the other hand, chinese anime fans can watch the show on iQIYI, a chinese subscrition video on-demand over-the-top streaming service.
If we ever get another season of Cells at Work, we can expect the above streaming platforms to update their library with the latest episodes.
If you are someone who prefers to watch animes on Blu-Ray, then you can buy the blu-ray box sets from the Sito ufficiale of Hataraku Saibou!!