Do you love reading adult manhwa series? Are looking for more hentai manga like Staying with Ajumma? If yes, here are my top 11 manhwa recommendations that are very similar to Staying with Ajumma in terms of plot and characters.
If you love seeing a male living with other female characters who not directly blood related, and involving in adult activities with them, here are a few recommendations that fall under that category.
The titles are ranked according to my preference, but they are not based on the popularity or rating of the manhwa. So, feel free to give them all a try. You are bound to enjoy a few of them.
10+ Best Manga Like Staying With Ajumma – Adult Manhwa Recommendation
1. My Landlady Noona
My Land Lady Noona is the best hentai manga like Staying with Ajumma in my opinion.
Ha-ri is a landlord with a kind heart, but she is also quite scatterbrained. She has been taking care of Min-woo since he was a child, as his parents asked her to do so. As a result, Min-woo lives in a property owned by Ha-ri rent-free. Despite her generosity, Min-woo has always held resentment towards Ha-ri and refers to her as an "old lady" due to her tendency to be easily fooled. He also uses her as a personal maid for his chores.
As Min-woo reaches the age of 20, his friends start to tease him for living with a attractive woman and not taking advantage of the situation.
Strange events begin to occur and Ha-ri finds herself in compromising situations with Min-woo around, but she insists that she only sees him as a child and is not interested in anything romantic. This frustrates Min-woo and leads to him doing adult things to her.
2. Secret Class
When Dae Ho was a teenager, his father passed away and a family friend decided to take him in as his own. Now, as a young adult, he lives with his uncle, aunt, and their two daughters.
Due to the loss of his father at a young age, Dae Ho has limited understanding of relationships between men and women. His aunts and step-sisters decide to give him informal lessons to help him navigate these complexities of the adult life.
Also Read >> 15+ Amazing Adult Manhwa Like Secret Class You Must Read!
3. Boarding Diary
Boarding diary is one of the best hentai manga like Staying with Ajumma that features a mature woman involving in a relationship with a younger protagonist.
Joonwoo, a first-year college student, is staying with a friend close to campus. Mikyung, the landlady of their boarding house, is a striking middle-aged woman who looks after Joonwoo and his friend.
One day, Joonwoo discovers her watching a private video in her room while he is there. This is where the relationship between Joonwoo and Mikyung begins.
4. Keep It A Secret From Your Mother!
The protagonist of this story is a diligent student who earned high grades and received a scholarship to attend a prestigious college in another city. As he will be living away from home, his mother arranged for him to stay with a friend of hers.
He now finds himself living with the attractive Aunty Yeona and her attractive daughter, who is close to his age. From this point on, it's easy to imagine how things will develop.
5. No More, No Less
No More, No Less is a hentai manga like Staying with Ajumma that features a relationship between a teacher and her former student.
One day, the protagonist's high school teacher, who was known for being extremely clumsy, contacts him unexpectedly while under the influence of alcohol and blames him for her problems. As class president, the protagonist had frequently assisted her during his high school days because she was unable to handle her responsibilities effectively. It has been two years since then.
Due to the unexpected nature of the call and the fact that the protagonist knew her well, he decides to check on her one final time. Eventually, they both get excessively drunk and the next morning they wake up in bed together.
6. Stepmother's Friends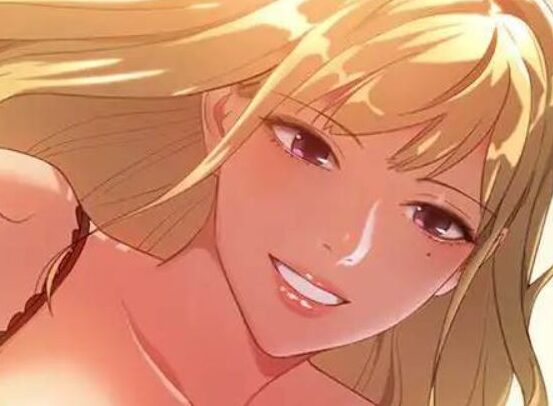 The protagonist of this adult manhwa is a man from an extremely wealthy family, his father provided him with every luxury in an effort to compensate for the loss of his mother.
Now, as a 26-year-old virgin, he finds himself in a tricky situation when he gains a 32-year-old stepmother. One day, when his stepmother's friends come to visit, he finds himself engaged in a mature relationship with them.
7. Maidens In-Law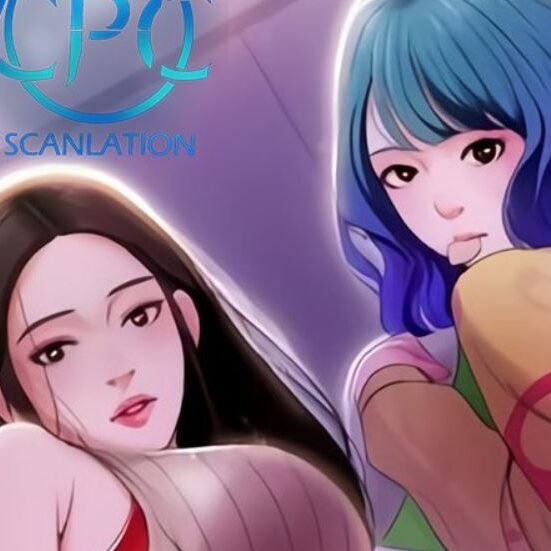 Maidens in law is a hentai manga like Staying with Ajumma that features a married woman, her daughter and the MC in a relationship.
The protagonist of this manhwa has been in a mistreatment relationship with his older brother. With their parents absent, his brother was responsible for his education, but he would frequently physically abuse him.
The protagonist's female friend also had feelings for his brother, which caused him distress. Despite this, he was unable to do anything and seven years passed.
Eventually, his brother marries someone else and the protagonist's female friend is left heartbroken. The protagonist and his friend end up kissing but this is not the end of the story. He starts to develop feelings for his brother's wife and a taboo relationship with his sister-in-law ensues.
8. The Runaway Family
After his father left him and remarried a younger woman, Eun-Yul lives alone in a large mansion. In order to form a new family, Eun-Yul invites a group of individuals who each have their own unique struggles to live with him.
However, Eun-Yul never anticipated that his new "sisters" would cause him to have feelings of desire. A story of unexpected cohabitation and unbridled longing begins.
9. Don't Be Like That Son-In-Law
"Don't be like that son-in-law" is an adult manhwa like Staying with Ajumma that explores the relationship between in-laws. The story has 36 chapters and has reached its conclusion.
The main characters Yoo Aeran and Kim Jihoon start off as in-laws, but despite Aeran being in her mid-40s, Jihoon is drawn to her and their forbidden cohabitation begins.
If you are interested in reading about forbidden romance within a family, this manhwa may be a good fit for you.
10. All About That Game Life
This is an adult manhwa that tells the story of two roommates who engage in mature activities together.
The protagonist and Amber have been friends since childhood and are avid gamers. After the protagonist graduated from college, Amber invites him to live with her and they spend their days and nights gaming together.
This manhwa depicts a romantic relationship between two individuals who share a passion for gaming and live in the same space.
11. Fitness
"Fitness" is an adult manhwa like Staying with Ajumma that follows the story of two childhood friends who have grown into adulthood.
As the title suggests, the manhwa centers around themes of fitness and gym.
The protagonist of the story is a gym trainer, although he is not as physically built as his colleague who is popular with the female members.
One day, the protagonist's childhood friend joins the gym and his rival trainer becomes interested in her. The story progresses to explore the dynamics of their relationships and how it plays out in the gym setting.
12. A Knowing Sister
Another adult manhwa, "A Knowing Sister" is a mature webtoon that features girl-on-girl action, specifically in the Yuri genre.
The main character Haeyoung is in a long-term relationship with her girlfriend Senna and is excited to finally "connect" with her body and mind. Though the story may not be as strong, the artwork is beautifully illustrated.
That's it for this post. These are all the best hentai manga like Staying with Ajumma. Hope you found something new to read!