Are you a fan of anime that blends comedy, isekai fantasy, and otaku culture? Look no further than "Outbreak Company." This delightful series has captured the hearts of many anime enthusiasts with its unique premise and entertaining characters. In this article, we'll explore where you can watch Outbreak Company online, including streaming platforms and DVD releases.
Whether you're new to the fandom or a seasoned fan, we've got you covered. Get ready to embark on a journey into a world where otaku culture meets a fantasy realm!
Overview of "Outbreak Company":
"Outbreak Company" is an anime series that follows the adventures of Shinichi Kanou. Shinichi is an otaku who is unexpectedly hired to promote anime and manga in a fantasy world known as Eldant.
As our MC navigates the challenges of bridging the cultural gap between two very different worlds, he encounters colorful characters and experiences exciting adventures. Not to mention, he gets to live his isekai fantasy and experience the magical world. This is literally a dream come true for our Otaku MC.
With its mix of comedy, fantasy, and a touch of romance, "Outbreak Company" offers a fresh and entertaining take on the isekai genre. Get ready for a fun-filled ride filled with humor, cultural clashes, and unexpected friendships.
Where to Watch "Outbreak Company" Online:
If you're wondering where you can watch "Outbreak Company" online, this section is for you. The series is available for streaming on various platforms, allowing you to enjoy the show conveniently from the comfort of your own home.
Some popular streaming platforms where you can find "Outbreak Company" include Crunchyroll, Funimation, and HIDIVE. These platforms offer a wide selection of anime titles, making it easy to access "Outbreak Company" and other captivating series. Additionally, you may find the anime available on other streaming services or websites, but be sure to check the legality and quality of those sources.
Stream Outbreak Company on Subscription Platforms: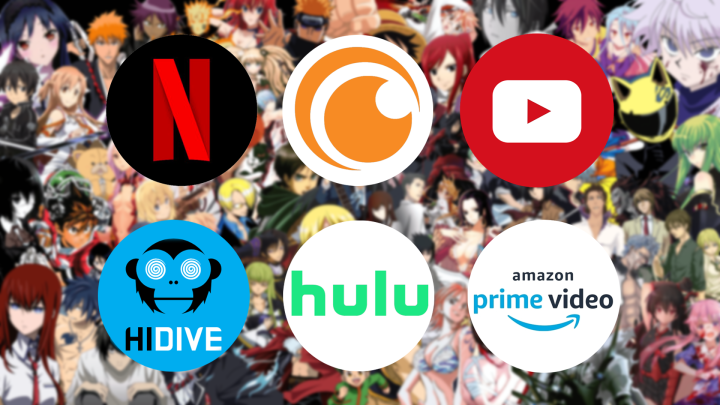 You can stream this slice of life isekai anime on the following streaming services:
Crunchyroll
Funimation
HiDive
Let's delve deeper into the streaming platforms that offer "Outbreak Company" and discuss their features. Crunchyroll is a popular choice for anime fans, offering a vast library of anime titles with both free and premium subscription options. Funimation is another excellent platform, known for its extensive collection of dubbed anime, providing an opportunity for English-speaking viewers to enjoy "Outbreak Company." HIDIVE is also worth considering, as it boasts a diverse anime catalog and a user-friendly interface.
If you're new to these platforms, you might be wondering about subscription fees. Crunchyroll and Funimation offer free access to their content with ads, while their premium subscriptions provide ad-free viewing, simulcast episodes, and additional perks. HIDIVE operates similarly, offering a combination of free and premium content.
Where To Watch Outbreak Company for FREE?
Aside from the illegal pirate sites, there are other safer options to watch this fantasy isekai anime for free. Below are the best options to watch the show for free:
YouTube: As you all know, YouTube is the world's largest search engine where anyone can upload anything. Most of the times copyrighted content like anime get taken down immediately after they are published. However, this only happens if the production company wishes to do so.
For lesser known titles like Outbreak Company, the anime creators don't ask YouTube to take down the video. Because of this, some users have uploaded full episodes of this isekai anime which you can watch for free.
Bilibili: YouTube's biggest competitor is none other than this massive Chinese company called Bilibili. Similar to YouTube several users of this platform have uploaded all sorts of anime series on BiliBili. Luckily, Outbreak Company is one of them. This means you can watch this isekai anime with an otaku MC for free.
While the above options aren't exactly legal, the creators of the show didn't mind taking them down. So, you might as well make use of it and stream the anime for free.
DVD and Blu-ray Releases:
You can buy Blu-ray box and watch Outbreak Company at your comfort. Below are the best places where you can buy the DVD and Blu-ray releases of this anime:
Amazone
Blu-ray.com
Droit Stuf Anime
Sentai Filmworks Official Website
For those who prefer physical copies or want to own "Outbreak Company" in their collection, DVD and Blu-ray releases are available. These discs offer the advantage of high-quality video and audio, along with bonus features such as behind-the-scenes footage, interviews, and art galleries. Retailers like Amazon, Right Stuf Anime, Blu-ray.com and Sentai Filmworks offer "Outbreak Company" DVD and Blu-ray versions. Keep in mind that availability may vary, so it's recommended to check these platforms periodically for updates and special editions.
Buy or Rent Outbreak Company Episodes
The other option to watch outbreak company online is through buying the series on the following platforms:
If you wish to either buy or rent the anime episodes online, the best places to do that is Apple TV et Google Play. Instead of buying a physical copy like DVD and Blu Ray, you can purchase the digital version using the above mentioned platforms. You can freely enjoy the show anytime, anywhere if you go with this option.
Availability and Region Restrictions:
While streaming platforms provide easy access to "Outbreak Company," it's important to consider any potential region restrictions. Certain platforms may have limitations on content availability depending on your location. However, fans facing such restrictions can explore alternatives like VPN services, which can help bypass region-based limitations. Additionally, check if your country has specific streaming platforms or retailers that offer "Outbreak Company." Exploring different options will ensure you can enjoy the series without any problems.
Conclusion:
In conclusion, "Outbreak Company" is a delightful anime series that blends comedy, fantasy, and otaku culture. With multiple streaming platforms offering the series and DVD releases for physical copies, fans have various options to enjoy this captivating show. Dive into the world of "Outbreak Company" and embrace the fascinating adventures that await you!
Recommendations for Fans:
If you're a fan of "Outbreak Company" and looking for similar anime series to enjoy, we have some recommendations for you. One notable series is "Gate: Thus the JSDF Fought There!," which combines fantasy and military elements in an otherworldly setting.
"The Devil is a Part-Timer!" is another fantastic choice, blending comedy and fantasy as a demon lord finds himself working at a fast-food restaurant.
For those seeking a mix of romance and fantasy, "The Familiar of Zero" delivers an engaging storyline.
If you are looking for more isekai anime with unique plot, then you must check out these titles. These recommendations offer captivating narratives, memorable characters, and elements that fans of "Outbreak Company" will likely appreciate.
FAQ About Where To Watch Outbreak Company Anime Online
---
Loved the article? Share it with a friend!
---