Fans eagerly anticipate Log Horizon Season 4 after three captivating seasons. This anime masterfully blends fantasy, politics, action, and adventure within the Isekai genre, enchanting its viewers.
Log Horizon is adapted from Mamare Touno's light novel series, featuring Kazuhiro Hara's illustrations. After a six-year wait, the third season arrived in 2021, reigniting fans' hopes for Season 4. This article explores the prospects of Log Horizon's next season.
Log Horizon Season 4 Overview
| | |
| --- | --- |
| Nom de la saison | Log Horizon |
| Numéro de saison | Saison 4 |
| Genre | Isekai, Fantasy, Adventure |
| Date de sortie de la saison 1 | October 5, 2013 |
| Date de sortie de la saison 2 | October 4, 2014 |
| Date de sortie de la saison 3 | 13 janvier 2021 |
| Log Horizon Season 4 Release Date | Être annoncé |
| Log Horizon Season 4 Web Novel Volumes | Volume 14 and beyond |
Log Horizon Season 4 Release Date & Status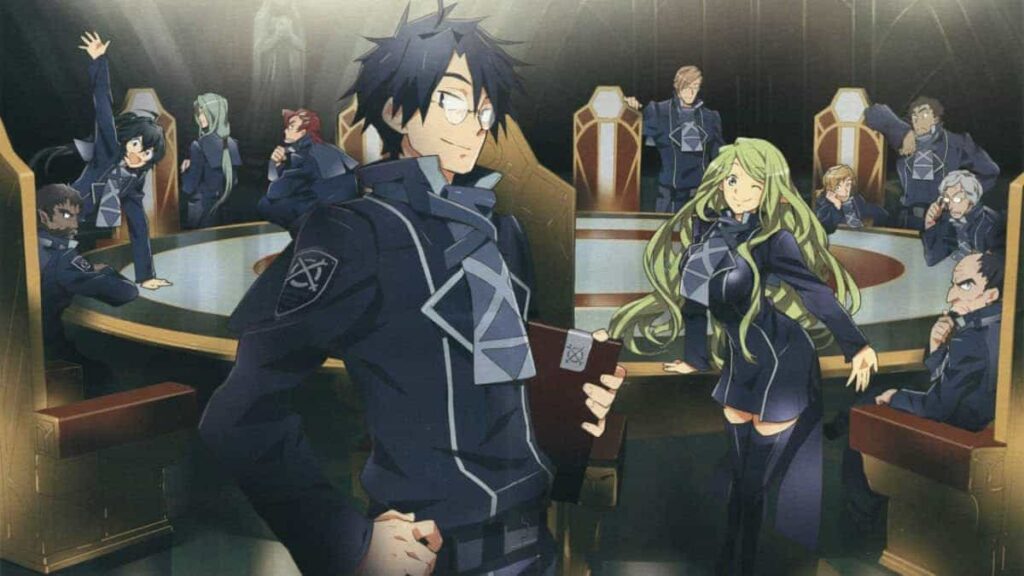 Studio Deen has not officially confirmed "Log Horizon" Season 4 yet, making it challenging to predict its release date.
Past season releases have been irregular; the first season came out in 2013 with 25 episodes, followed by the second season in October of the next year, also with 25 episodes.
Afterward, a significant hiatus occurred, and they initially scheduled the third season for October 2020. Still, they delayed it due to the global health crisis until January 2021.
Considering this, it's uncertain when Season 4 will arrive and how many episodes it will include. We eagerly await an official announcement.
Not to mention, the availability of the source material is a huge problem as far as the Log Horizon anime adaptation is concerned. We still need at least 4 new Web Novel volumes to geet a sequel.
With the author's extremely slow pace in mind, it will take another 10 years or so to get the required amount of source material. So, we estimate that they will release the fourth season sometime around 2033.
Lire aussi >> Top 20 Isekai Anime où le MC est coincé dans un jeu
Y a-t-il suffisamment de matériel source pour une suite?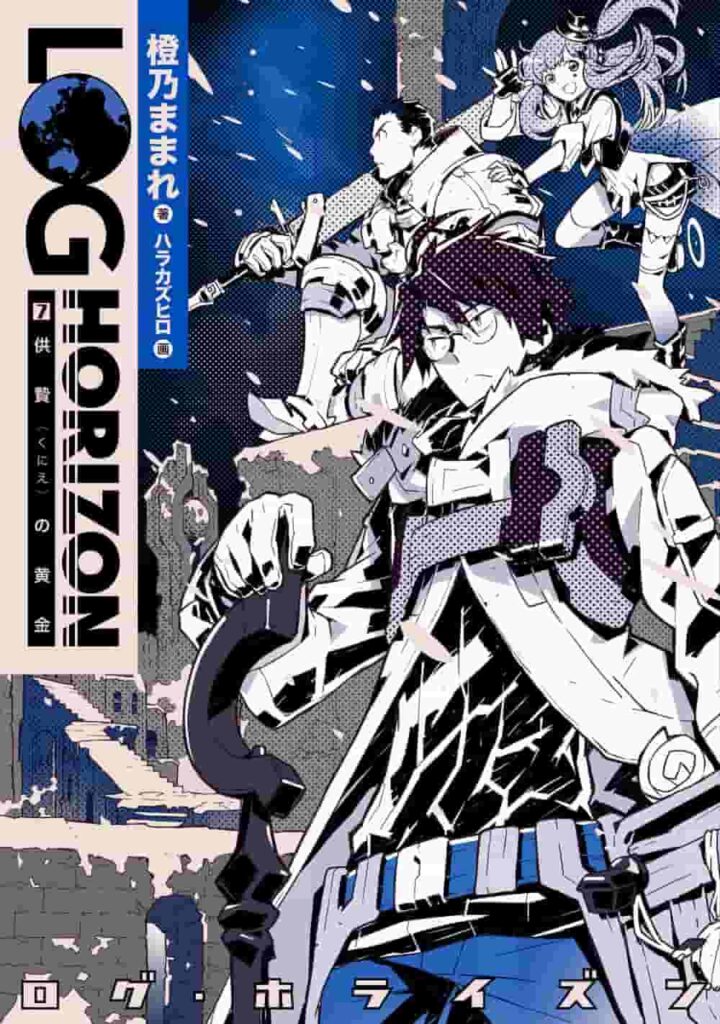 Malheureusement, there is not enough source material for the fourth season of Log Horizon.
The Log Horizon series has a Web Novel and Light Novel series going on. The WN has a total of 14 volumes, and the LN has only 11 volumes.
The first three seasons cover up to the 13th volume of the Web Novel.
To be more precise, season 1 covered Light Novel volumes 1 to 5. The second season covered Light Novel volumes 6–10.
For the third season, however, the light novel, which has only 11 volumes, was not enough. So, they adapted content from the web novel, which has a total of 14 volumes so far in 2023.
The third season tells the story until the 13th volume of the web novel.
With only one more volume left to adapt, there is simply not enough content to animate.
The Light Novel volumes are not released periodically. The author published the last volume in 2018, and there have been no new volumes since then.. So, given the author's extremely slow pace, it might take another 10 years or so to get enough source material for season 4 of Log Horizon.
What Will Happen In Log Horizon Season 4?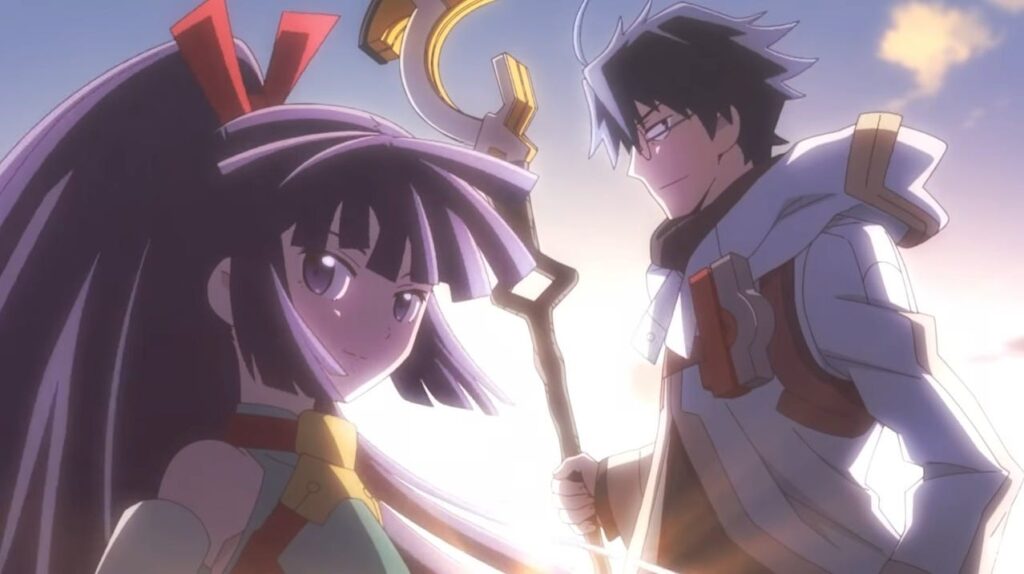 Log Horizon Season 4 will follow the story from Volume 14 onwards of the web novel series. However, only the 14th volume has been completed so far. The author has not published a new volume in over 5 years.
In this part of the volume, the story focuses on negotiations between the Round Table and Hwyaden in Minami.
Kazuhiko perceives Quon as a threat to Theldesia and kills him using a katana with flavor text, which guides souls to a new world.
Since there is not much source material content avaiable, it is hard to predict what will happen in the fourth season of the isekai series.
Quel studio animera la prochaine saison ?
NHK led the production of the Log Horizon anime. Statelight animated Season 1, while Studio Deen handled Seasons 2 and 3. If Log Horizon: Season 4 gets greenlit, these teams should return.
NHK is a renowned Japanese broadcaster, known for popular anime like To Your Eternity.
Statelight, is a studio famous for creating titles like Fairy Tail and Hellsing Ultimate.
On the other hand, Studio Deen, a major player in Japanese animation industry, worked on Sakamoto Desu Ga? and the isekai hit, Konosuba.
It makes sense that the fourth season will continue to be under NHK's production while Studio Deen animates the series.
Lire aussi >> Isekai Cheat Magician Season 2: Release Date & Renewal Status
Where Can I Watch Log Horizon Season 4?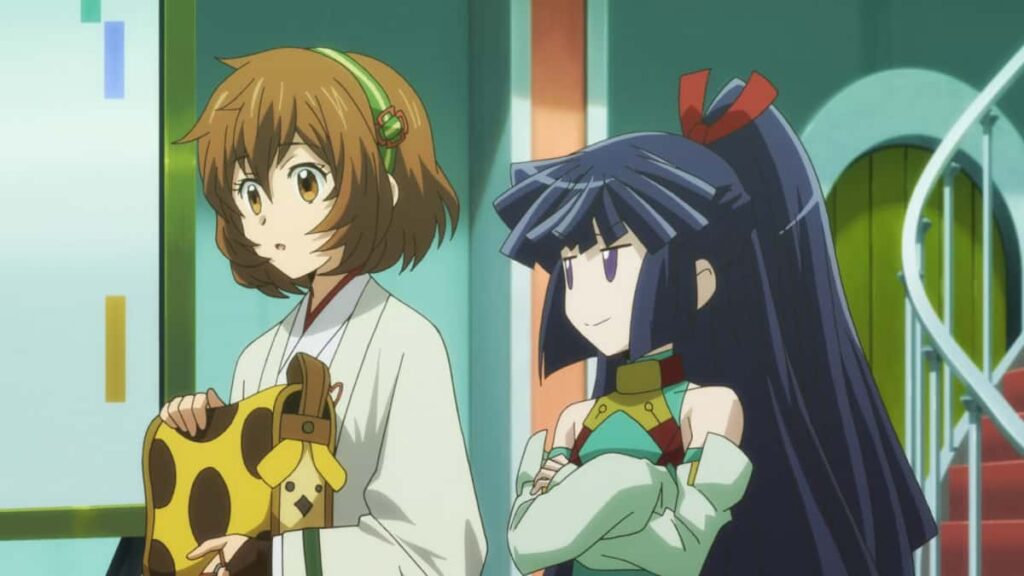 Crunchyroll and Funimation are where you can watch the entire Log Horizon series based on your location. When Season 4 is available, these services are likely to carry it.
You can find individual seasons on other platforms. Netflix has the first season, while the third is on Bilibili and Wakanim.
Conclusion
In summary, Log Horizon is a popular anime based on Mamare Touno's light novels, following gamers trapped in Elder Tale. Despite its dedicated fanbase and three seasons, there's no official confirmation for Season 4.
Delays are due to the author's tax evasion arrest which caused a lack of source material. Even after clearing out the tax issue, the author has had a very slow and inconsistent pace.
As of September 2023, no premiere date is set. But potential storylines include Reyneshia's rescue mission, civil war, and Shiroe's budding relationship with Akatsuki. Until an official announcement, these details remain speculation, leaving fans eager for Season 4.