The official website of the "I've Been Killing Slimes for 300 Years and Maxed Out My Level" anime has announced Season 2. Details like the release date are pending, but the production is confirmed.
Season 1 aired in April 2021, streaming on Crunchyroll with a later English dub. REVOROOT studio produced Season 1, which instantly became a hit among slice of life and Isekai fans.
One year after the initial release of the anime, on January 4, 2022, fans got good news from the anime's creators: a sequel was confirmed.
Based on the Japanese light novel "Slime Taoshite 300-nen, Shiranai Uchi ni Level Max ni Nattemashita" by Kisetsu Morita. Yen Press publishes both light novels and manga in English, including the spin-off "I Was a Bottom-Tier Bureaucrat for 1,500 Years, and the Demon King Made Me a Minister."
I've Been Killing Slimes For 300 Years Season 2 Overview
| | |
| --- | --- |
| Nom de la saison | I've Been Killing Slimes For 300 Years |
| Numéro de saison | Saison 2 |
| Genre | Slice of Life, Isekai, Comedy |
| Date de sortie initiale | April 10, 2021 |
| I've Been Killing Slimes For 300 Years Date de sortie de la saison 2 | Aucune date officielle annoncée |
| I've Been Killing Slimes For 300 Years Volumes de romans légers de la saison 2 | Tome 3 et au-delà |
I've Been Killing Slimes For 300 Years Season 2 Release Date & Status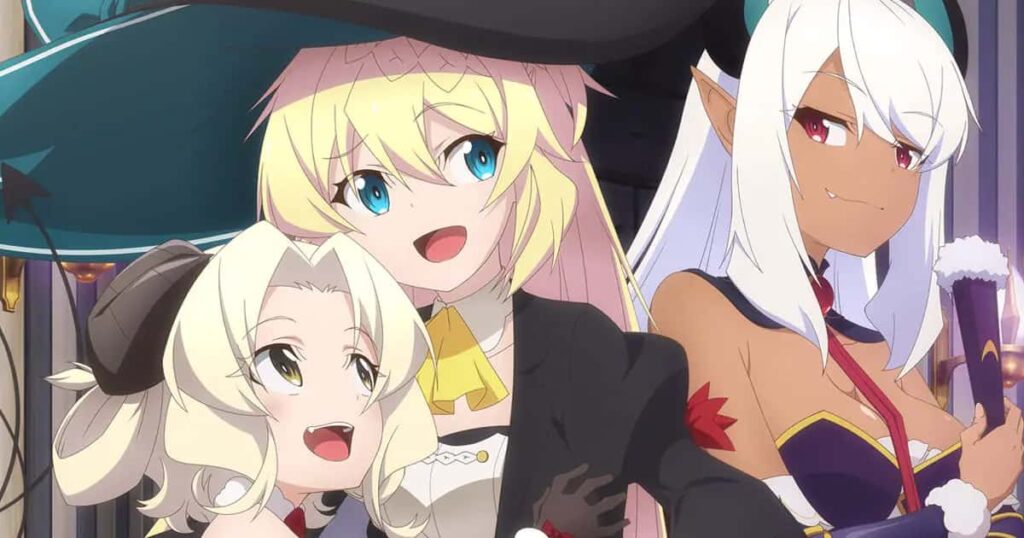 We are soon going to be able to see our beloved Witch of the Highlands on screens again! "I've Been Killing Slimes for 300 Years" is coming back for Season 2, as confirmed via Crunchyroll.
La official Twitter account shared the exciting announcement without specifying a release date, which means Japanese viewers might have to wait a bit.
As for international viewers, the announcement didn't mention dates, so there might be an additional delay. However, there's hope based on the first season's release pattern. The first season of "I've Been Killing Slimes for 300 Years" arrived on Crunchyroll in the same month as its Japanese broadcast.
For Crunchyroll viewers, the series is accessible with the original Japanese voiceovers and English subtitles. Additionally, multiple dubs are available, including Spanish, English, and French. Get ready for more witchy adventures!
Y a-t-il suffisamment de matériel source pour une suite?
The "I've Been Killing Slimes for 300 Years" light novel by Kisetsu Morita and Benio has 23 volumes published so far in 2023. The anime, adapting only the first two volumes, has plenty of source material for a second season.
The upcoming season will start with the third volume of the LN and probably continue until the fifth volume.
Despite low disc sales, the anime is popular, with 61.1k Twitter followers and a decent MyAnimeList ranking (#622nd). It also maintains an average search volume on Google. So, if the next season is successful, we might even get a third season soon.
What Will Happen In I've Been Killing Slimes For 300 Years Season 2?
Azusa Aizawa, living a stressful life, dies but gets a second chance in a different world as an immortal witch. She's determined to correct past mistakes and live stress-free by hunting slimes, gaining power and friends.
Season 1 ended with Azusa valuing her newfound wisdom and cafe life with friends. Season 2 may follow the light novel or manga, exploring character backstories.
New characters might be introduced who join Azusa in her slow-life adventures. Stay tuned for official updates.
Quel studio animera la prochaine saison ?
The first season of I've Been Killing Slimes For 300 Years was the work of Studio Revoroot. They are a fairly new Japanese animation company that has only created a total of 5 series so far.
The Studio last adapted "My Isekai Life" in 2022, and has not taken on any new projects after that. So, there is a good chance that the sequel might be handed down to other studios.
Regardless, Revroot did a good job adapting the LN, and the animation was on point. So, it might also not be a surprise if they continued the animation.
Either way, since we don't have any official information, we cannot say anything for sure at this point.
Lire aussi >> Hinamatsuri Season 2: Release Date, Plot & More!
Where Can I Watch I've Been Killing Slimes For 300 Years Season 2?
Season 1 of Remake Our Life is available to watch on Crunchyroll, Funimation, Animax Asia, and BiliBili Global. When season 2 comes out, it's likely that these same streaming services will offer it.
You can also buy the Blu-Ray box set to watch the upcoming season if you want to. You can do so on e-commerce sites like Blu-Ray.com, eBay, and Amazon. This way, you can contribute directly to the creators.