Hey there! Welcome to Anime Everything Online, and in today's article, we will be taking a look at the top 10 most popular Link Click characters.
This article is definitely one of my personal favorites. I have a soft spot for Link Click, and I can't help but gush about it. If you haven't watched it yet, let me tell you why it's one of the best shows out there.
The series is all about going back in time and making things right, but the story is much more complex than it seems. It's an emotional rollercoaster that will keep you hooked and curious to learn more.
Curious to watch the series now? If not, stick around and read on about the "Top 10 characters from the Link Click." Maybe you'll want to watch it after getting to know its amazing characters.
Let's start counting down!
List of the top 10 best characters from Link Click
Cheng Xiaoshi
Lu Guang
Qiao Ling
Emma (Wu Lihua)
Chen Xiao
Chen Xiao's Mother
Dou Dou
Liu Siwen
Liu Min
Liu Min's "friend"
Recomendado >> ¿Cómo generar videos de baile de anime AI en línea?
1/10. Cheng Xiaoshi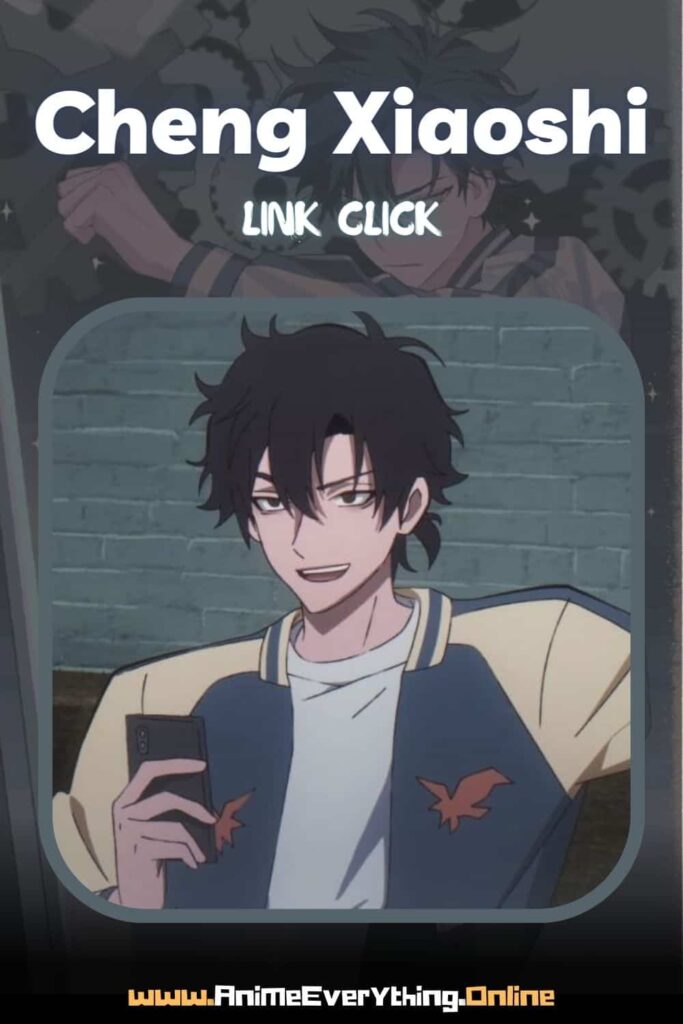 He's the main character of Link Click, and he's got a bit of an emotional streak. But don't worry, he's got a cool power that allows him to travel through time using photos.
The whole anime revolves around this concept, and he's got a partner in crime named Lu Guang, who helps guide him on his missions.
2/10. Lu Guang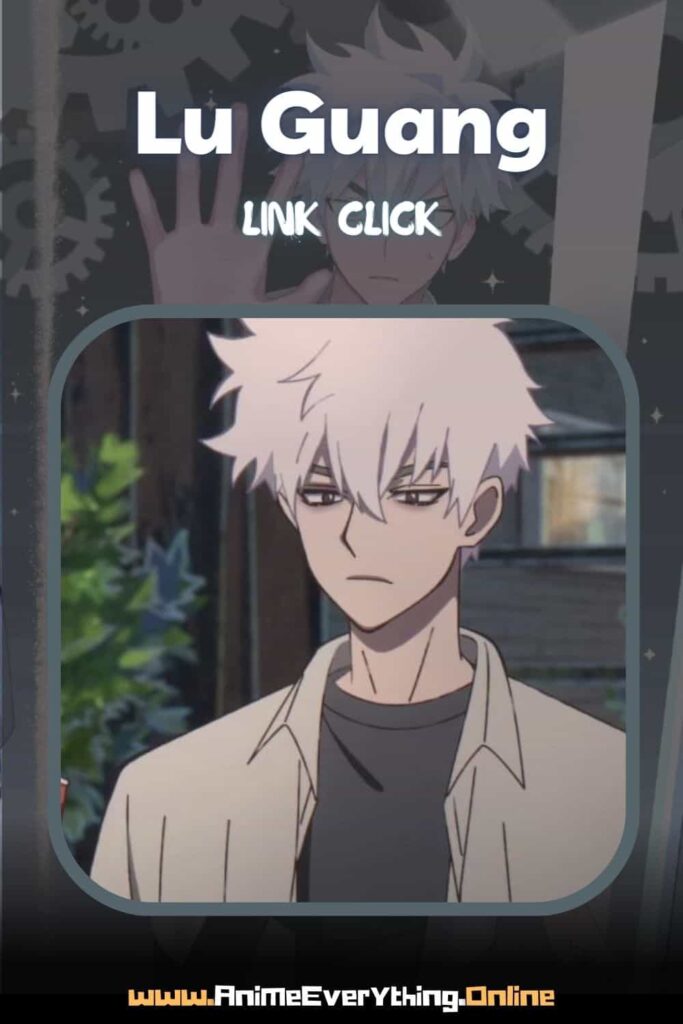 Also one of the main characters in Link Click, he's known as the "mastermind" o "brain" of the series.
He's the one who knows what's what and helps Cheng out with his time-traveling missions.
He's got the ability to see things in the past through photos, which is why he and Cheng make such a great team. They're like brothers, even though they're just friends.
Recomendado >> Dónde ver anime gratis y legalmente
3/10. Qiao Ling
This girl is one of the main female characters in Link Click, and she's always there to help Cheng in his time of need.
She's also the one who helps him and Lu find clients for their work.
Ella es una amigo de la infancia of Cheng and was the only one who supported him after his parents went missing.
She believed in him and always thought they'd come back, even when no one else did.
4/10. Emma (Wu Lihua)
She's a key character in Link Click, and a big part of the story revolves around her past life and murder mystery.
No one calls her by her given name, Wu Lihua, as she chose to go by the English name Emma when she moved to the city.
Her dream was to live in the city with her parents, but she got caught up in a corrupt company.
Her boss and even his wife treated her badly, leading to her death (or so it seemed). It's revealed later on that she actually committed suicide.
Recomendado >> Los 15 mejores animes con personajes de novias psicópatas
5/10. Chen Xiao
Chen Xiao is a client in the series who asks Qiao Ling to help him send messages to his loved ones who falleció en un terremoto.
With Cheng Xiaoshi's help, Chen Xiao is finally able to convey his messages and is left with a sense of relief and happiness.
6/10. Chen Xiao's Mother
This Link Click character is definitely worth mentioning on the list! She's a real tearjerker and one of the best portrayals of a motherly figure in anime.
The series really showcases the love of a parent, and even though Chen Xiao's mother scolds him, she ultimately saves him in a heart-wrenching episode (warning: grab some tissues; you'll need them).
7/10. Dou Dou
We've got a little guy named Dou who goes missing!
Turns out, his parents run a popular Boba tea shop and are so busy that they don't have enough time for their only child.
But don't worry; Dou Dou's dad comes to Cheng Xiaoshi and his friends for help in finding his son.
In the end, Dou Dou is reunited with his happy parents.
8/10. Liu Siwen
Siwen is a Link Click character that everyone loves. He is one of Time Studio's clients. He visits the Time Studio to find out the secret behind Ou Yang's father's martial arts technique.
Although he doesn't uncover the secret, he still gets what he wants in the end.
9/10. Liu Min
At the start of the series, Liu Min is seen as the antagonist of Link Click, but as the final episode unfolds, you'll learn that he's just a pawn in the hands of the real main antagonist.
Throughout the first season, Liu Min is thought to be the hidden serial killer and is believed to have psychic abilities.
10/10. Liu Min's "friend"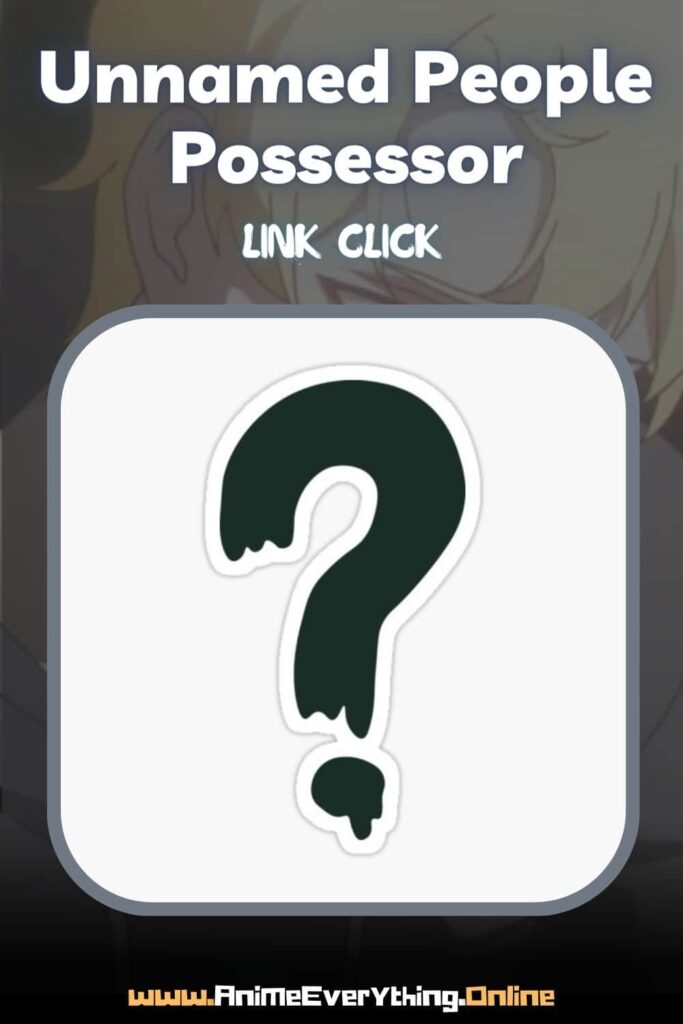 The main villain of the show is Liu Min's "friend," but unfortunately, we don't know their name or appearance yet.
All we know is that Liu Min referred to this person as a friend who helped him fulfill his wants. Fingers crossed, we might learn more about this misterioso character in the next season!
Conclusión:
In conclusion, this series may not be as well-known or hyped as others, but trust me, it's definitely worth a watch! It's got all the makings of a popular Japanese anime and deserves more recognition. Don't believe me? Give it a chance, and I promise you won't regret it!
References: