Festival time is nearly upon us and, naturally, people are getting excited about it. Everyone spends Christmas in their own way and the same goes for anime fans. They want to see something that will put them in the holiday mood and raise their festive siprit in this winter season. This is why we are bringing you a list of the top 10 anime for Christmas that you will absolutely love.
The Recommendations in a Nutshell:
Winter Sonata
Tokyo Godfathers
The Disappearance of Haruhi Suzumiya
Kanon
Itsudatte My Santa
Toradora
Clannad
Wolf Children
Your lie in April
5 centimetres per second
Some people like to binge watch an entire anime in one evening, others prefer regular-sized movies. Which is why we've compiled a list comprising of both series and movies! With that said, let's jump into the recommendations, shall we?
Best Anime Series To Binge Watch On Christmas
6. Your lie in April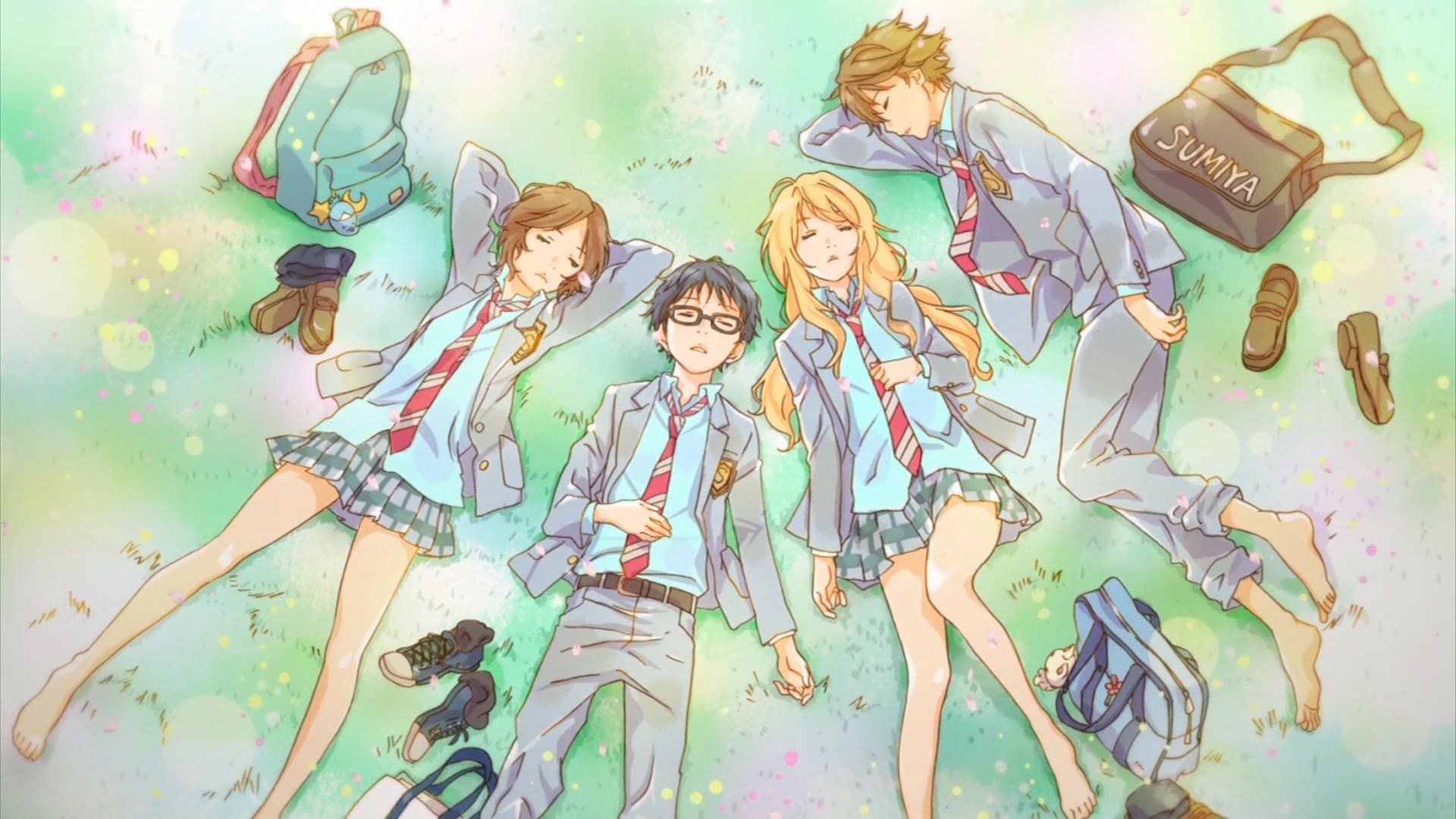 Your lie in April is a musical anime that will soothe your soul. However, there is a big chance that it is also going to make you cry your heart out. Our protagonist in this story is Kousei Arima who has been a genius pianist since his childhood.
But his mother put a lot of pressure on him and after her death, he completely became unable to listen to the sound of his own piano due to trauma. This all changed when he met a pretty violinist by the name of Kaori Miyazono. The way she played the violin seemed to reach out to Kousei and motivate him to get back to his old days of being a prodigious pianist.
5. Clannad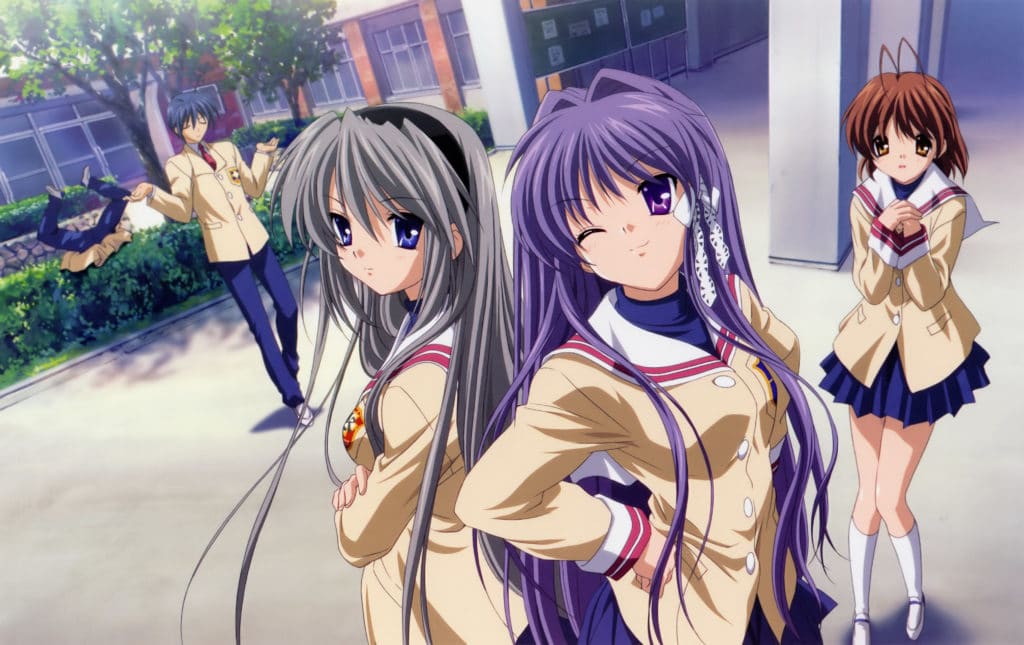 The plot of Clannad involves a delinquent named Tomoya Okazaki. He doesn't have any purpose in his life and is looking to pass his days idly. One day, he meets a girl called Nagisa while going to school and she catches his attention. Nagisa has a way of motivating herself by saying things she likes.
Tomoya goes past her but soon finds her in school again. Slowly, the duo becomes friends and Tomoya gets involved in Nagisa's dream of reopening their school's drama club along with a bunch of other girls. Each of the girls will teach Tomoya a valuable lesson that may just help him to find the purpose in his life.
4. Toradora
Toradora is one of the best rom com animes out there and it can surely get you in a festive mood for Christmas. Our two lead characters are Ryuuji TakasuyTaiga Aisaka who have nothing in common with each other in terms of their personalidad.
The only thing connecting them is their feelings for each other's best friends. When they find out about this fact they decide to help each other out which gives rise to some hilarious scenes. This also sets up the plot beautifully for great character development in both Ryuuji and Taiga as they slowly form a quite unexpected bond.
3. Itsudatte My Santa
Now, this one is a very short anime with only 2 episodes. This show is perfect for those who want to have a quick, fun watch.
What could be a better anime for Christmas than the one which has Santa in its name? My Santa follows the story of a boy called Santa who was born on 24th December. You would think that he enjoys Christmas because all the stars align with him. But that is not the case and he is not too fond of this holiday. He mostly has to spend his time alone and there is no one to even wish him on this festival.
Suddenly one day a girl named Mai comes to him on Christmas Eve. She is currently undergoing training to be a Santa and promises him that she will do anything to make him happy. I know it sounds very sus but the situation plays out differently than what you might expect.
2. Kanon
It's always great to return to the place where you used to live as a child. But this seems to not be the case for Yuichi Aizawa. He is very wary of returning to his old hometown after seven years. He has vivid memories of his past and they are not so pretty.
After Aizawa settles in his old place and starts going to school, he occasionally comes across some muchachas who know him from before. They also bring back his forgotten memories as a big secret begins to uncover itself.
1. Fuyu no Sonata
If all the above anime have failed to put you up for a Christmas mood then Fuyu no Sonata (Winter Sonata) is bound to do that job. Fuyu no Sonata is an anime adaptation of a famous k-drama series of the same title.
It takes place in a beautiful snowy season and sets the mood right for the Christmas celebration. And, if you are into romántico anime then that is like a cherry on top for you.
This story is about Yoo Jin who has had deep-rooted feelings for Joon Sang since an early age. But unfortunately, her lover passes away and she decides to marry her childhood friend. As if fate hasn't finished playing with her, she meets someone who looks exactly like her past lover putting her in a very tricky situation.
---
Relacionado >> Anime Themed Christmas Gift Ideas
---
Best Anime Movie Recommendations For Christmas
4
.
5 centimetres per second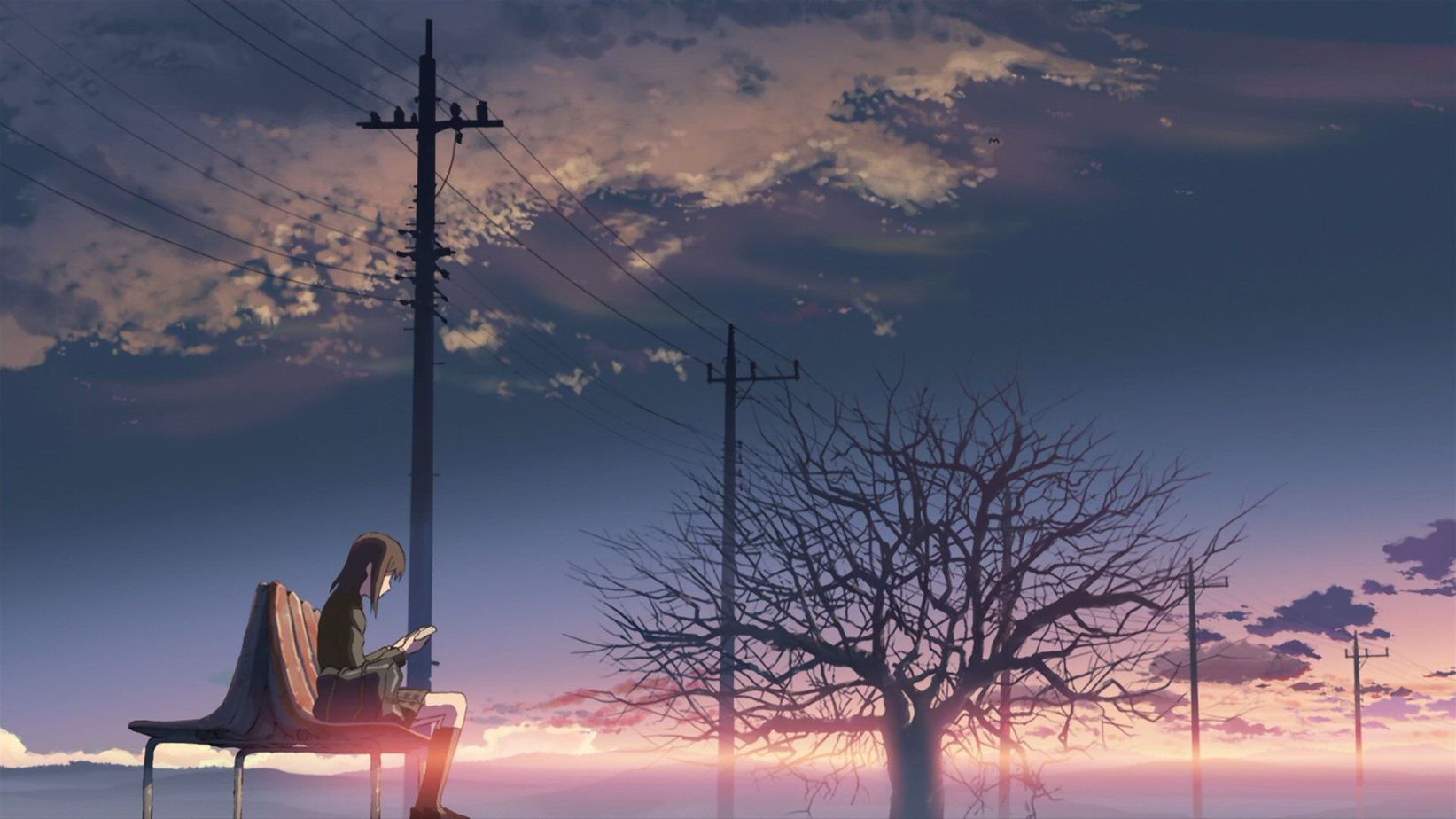 5 centimetres per second is a classic movie by Makoto Shinkao that will make you ready for the festive mood with some teary romance. So keep your tissues at hand and get ready to watch the story of Takaki ToonoyAkari Shinohara.
They are good childhood friends but the distance between them keeps on growing. Although they had promised to keep contact, the waves of time take them far away with each passing second. It will also teach the viewers a valuable lesson that clinging to the past can never be a good thing.
3. Niños lobo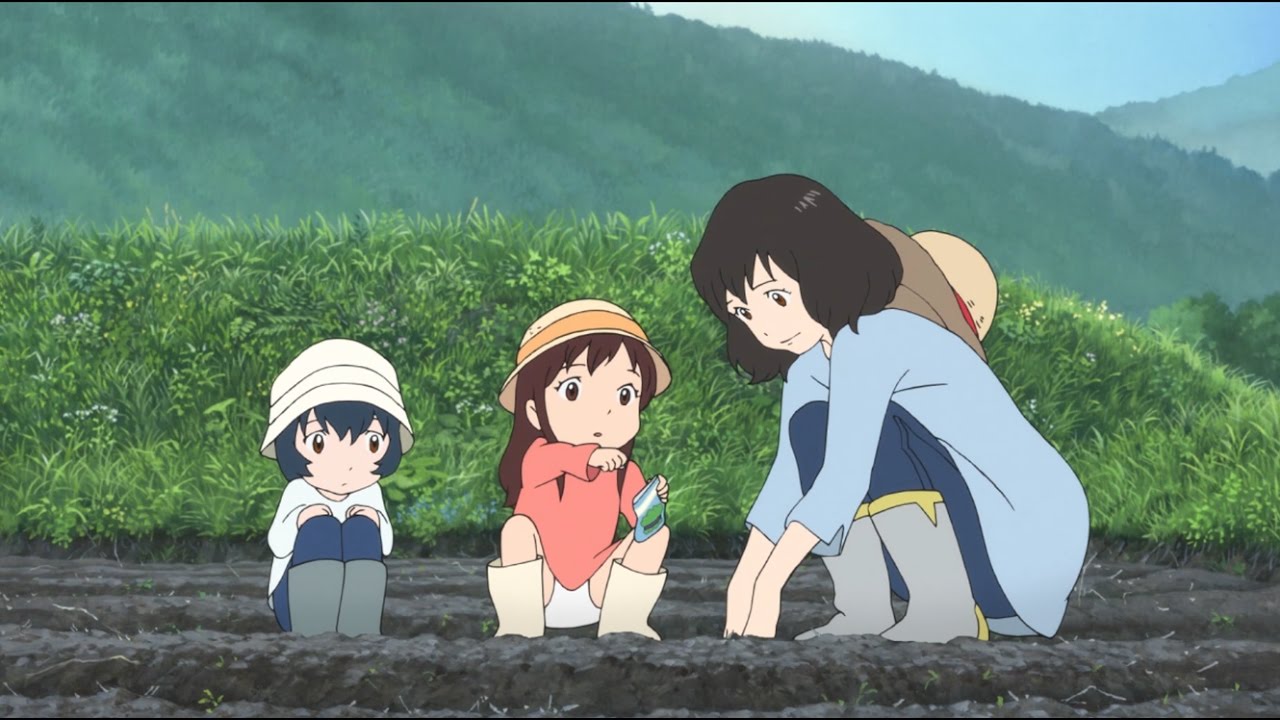 Wolf Children is another perfect anime to watch on Christmas. It is a story about a beautiful girl called Hana who grows feelings for the mystery man in her college. Despite knowing that he can turn into a wolf, her feelings don't falter and they decide to start a family together.
Hana gives birth to two sweet children named Ame and Yuki who can also turn into wolves just like their father. But after the death of her husband, Hana finds it difficult to raise her kids in the city. This is why she decides to move to the village and undergo this new challenge of taking care of her kids as a single mother.
2. The Disappearance of Haruhi Suzumiya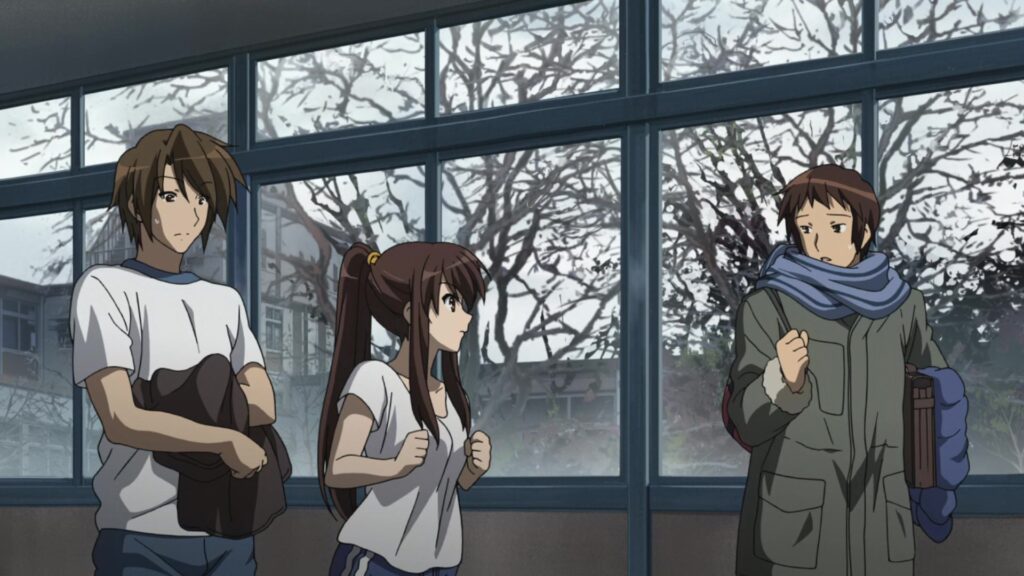 This anime starts on a chilly Christmas day when Kyon goes to his school for the holiday celebration of their SOS Brigade. But it seems like he has come to a different world since the SOS Brigade along with Haruhi Suzumiya has completely disappeared.
Things are made even more complicated by the fact that Asahina doesn't seem to know him and Koizumi's class is missing too. Meanwhile, their SOS Brigade room is occupied by the Literary Club which has only one member. What's going on? Watch this amazing anime movie to find out!
1. Tokyo Godfathers
Tokyo Godfathers is one of the classic anime that you can watch during Christmas. It starts with three characters named Hana,Gin, yMiyuki who are searching for presents among the garbage.
But they accidentally find a baby instead that has been left all alone there. Hana rallies the others that they should find the mother of the baby and takes the child along with them. They try to solve the clues in order to find the biological mother but get caught up in some unexpected events instead.
Need more anime movie recommendation? Check my post on the top 25 anime films of all time!
That's it for this post! These were some of the best anime series and movies for you to watch this Christmas!! Hope this article helped to make your holiday much more wholesome (^^)