Soul Eater is a classic shonen anime that became extremely popular soon after its release in 2008. Despite the demand from fans, there has not been a season 2 of Soul Eater. Today, it has already been 15 years since the first season aired with no news of renewal.
In this article, we'll delve into what we know about the show's renewal status, including its possible release date, plot details, source material availability, the studio behind the animation, and where you can watch it.
Soul Eater Season 2 Overview
| | |
| --- | --- |
| Name der Saison | Seelenfresser |
| Staffelnummer | Staffel 2 |
| Genre | Action, Komödie, Fantasy |
| Erstveröffentlichungsdatum | April 7, 2008 |
| Seelenfresser Staffel 2 Erscheinungsdatum | Angekündigt werden |
| Soul Eater Season 2 Source Material | Manga |
Soul Eater Season 2 Release Date & Renewal Status
As of September 2023, there's no official confirmation of Soul Eater Season 2. Fans had been eagerly waiting for news about the renewal, but no concrete information had emerged.
It has already been fifteen years since the first season started airing, and there's still no news. This leads us to believe that Soul Eater will not be getting a second season.
The main reason for Soul Eater not getting renewed is that the anime is not faithful to the manga. The show deviates from the actual manga story and creates its own original story.
So, there's no way to continue the adaptation when the anime never faithfully followed the manga in the first place.
In the future, if we get a rebooted version of Soul Eater that is faithful to the manga, only then will we be able to see the continuation.
Gibt es genügend Quellenmaterial für eine Fortsetzung?
For any anime to continue, there must be enough source material from the manga. "Soul Eater" is adapted from Atsushi Ōkubo's manga series, which has a total of 25 volumes.
However, the anime series only covered approximately the first half of the manga. After Volume 10, chapter 36, the anime deviates from the manga.
This means there is indeed enough source material to create a second season. However, since the anime's second half has deviated from the actualy story, there is no room for continuation.
If the creators decide to follow the manga's storyline in a new, rebooted version, fans can look forward to new adventures with Maka, Soul, and their friends.
What Will Happen In Soul Eater Season 2?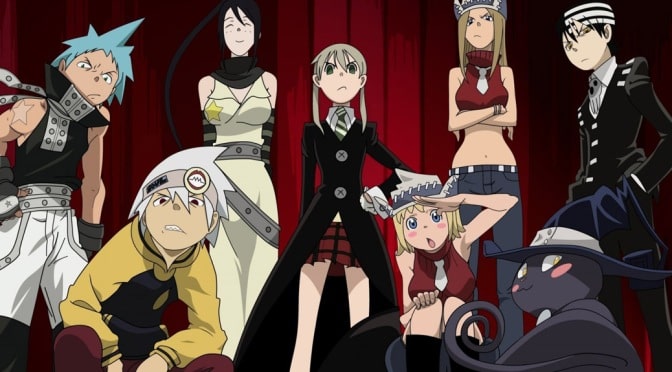 While there is no official information about the plot of Soul Eater Season 2, we can speculate based on the manga's content.
The second half of the manga introduces new characters, villains, and challenges for our beloved Meisters and Demon Weapons.
Without giving away too many spoilers, fans can expect more intense battles, character development, and the exploration of deeper themes related to madness and identity.
Lesen Sie auch >> Clannad Season 3: Release Date, Plot & More!
Welches Studio wird die nächste Staffel animieren?
The choice of animation studio plays a crucial role in the quality of an anime series. If Soul Eater Season 2 gets the green light, fans will be curious about which studio will be responsible for bringing the series to life.
To maintain consistency with the first season, there's a possibility that Studio Bones, known for its work on the original series, may take the helm once again. However, official confirmation is needed to confirm the studio.
Where Can I Watch Soul Eater Season 2?
Once Soul Eater 2 is officially announced and released, fans can expect it to be available on various streaming platforms. Popular streaming services like Crunchyroll, Funimation, und Netflix often acquire the rights to stream new anime series.
However, availability may vary depending on your region. Be sure to check the platform that caters to your area and subscribe to stay updated on the latest episodes.
In conclusion, the prospect of Soul Eater Season 2 is undoubtedly thrilling for fans of the series. While there's no official confirmation yet, the availability of source material and the enduring popularity of the franchise offer hope for its return.
Keep your eyes peeled for announcements from official sources, and in the meantime, you can always revisit the exciting adventures of Maka, Soul, and their friends in the original "Soul Eater" series. Stay tuned for updates, and let's hope for more soul-swinging action in the future!
---